Shaquille O'Neal never disappoints his fans. From being one of the most prominent figures in the world of basketball to being an extraordinary businessman, O'Neal has done it all. He is all set to achieve even greater things in life and become the best businessperson in NBA history. Shaq is the owner of a number of food chains, car dealerships, and even real estate. This time he is onto something even different from everything that he has already been doing. 
With his massively successful business ventures, Shaq has created a grand net worth. As of 2023, Shaq's net worth is around $600 million. This huge net worth makes him one of the richest athletes in the world. His recent business endorsement has created a lot of buzz among fans. 
Shaquille O'Neal endorsing fitness
After being amongst the richest businessperson in the sports world, Shaquille O'Neal has now moved to something different from his usual horizon. Recently Shaq shared a video on Twitter promoting Limbo Revolution, a new weight-loss system. Shaq's endorsement of the Limbo revolution might result in a rather profitable business for the system. His endorsement of the Limbo Revolution might encourage others to try it, particularly those who have struggled with traditional weight-loss methods in the past.
Ready to make a change? There's a new way to lose weight and gain energy without the guesswork. It's time for the @LimboRevolution pic.twitter.com/vSSMOVm3Hc

— SHAQ (@SHAQ) February 16, 2023
Apart from 'Diesel' endorsing the weight loss system on his Twitter profile, the fans had a lot to say about this initiative. Shaq's fans were rather unbothered by the entire thing Shaquille is trying to convey in his post.
Read More: 4 Months After UFC Dare from 7 ft NBA Giant, Shaquille O'Neal Disobeys Own Mother to Stoke Flames of Dying Beef
One of the fans commented under the post, "You s*ck. What happened to $body you were endorsing" Here are some more fan reactions to the Twitter post shared by Shaq: 
Bring back the shaqaroni pizza!!!!

— Rob (@Rob47680690) February 16, 2023
Shaq looking ripped! Nice ice I like vanilla vice cream too!

— Diamond Dog (@CurlovicLynn) February 16, 2023
You suck. What happend to $body you were endorsing

— PC (@pcPrintzz) February 16, 2023
Bring back Shaq soda pic.twitter.com/Wu60Zc1kC9

— Johnny R (@johnnyrocketee) February 16, 2023
Funny

— Li Yx (@lyxun67933937) February 16, 2023
About the limbo revolution endorsed by Shaq
The Shaquille-endorsed limbo revolution was originally founded by Pat Phelan. It is headquartered in three major cities- New York, London, and Cork, and aims to promote healthier lifestyles through its "one size fits one approach". Meanwhile, a fitness brand promoted by Shaquille O'Neal is considered a little contradictory by his fans, as he is the owner of some of the major food franchises including the big chicken.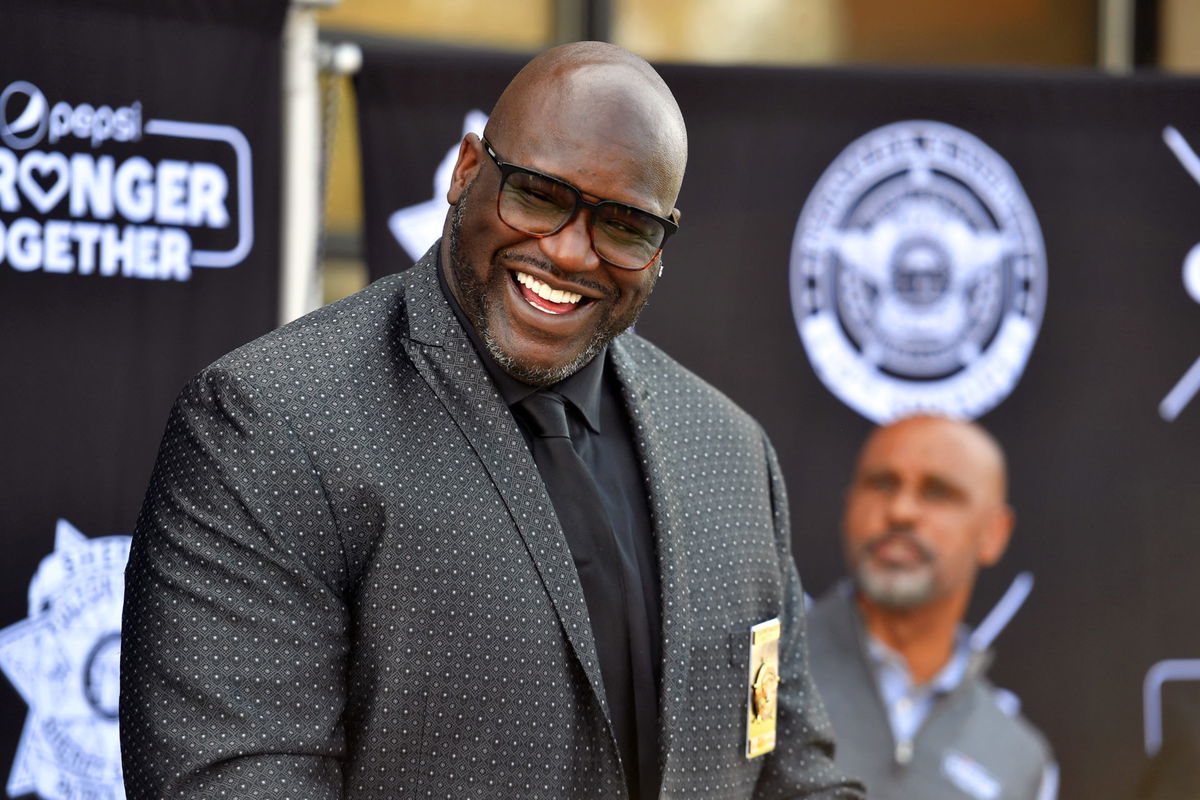 Fans can say a lot about Shaquille and his big business projects. Some might bash them and call it contradictory, while some can also support him in all he does. But one thing we know for sure is, Shaq's larger-than-life personality is the center of his each and every fan's affection.
What do you think of this new product? Let us know in the comments below.
Watch this story: Surfing Legends Girlfriend Shares a Wholesome Message Post Valentines Week
The post "You S*ck": Shaquille O'Neal Furthers His Advancement in Physical Transformation, but NBA Fans Seem Unbothered appeared first on EssentiallySports.