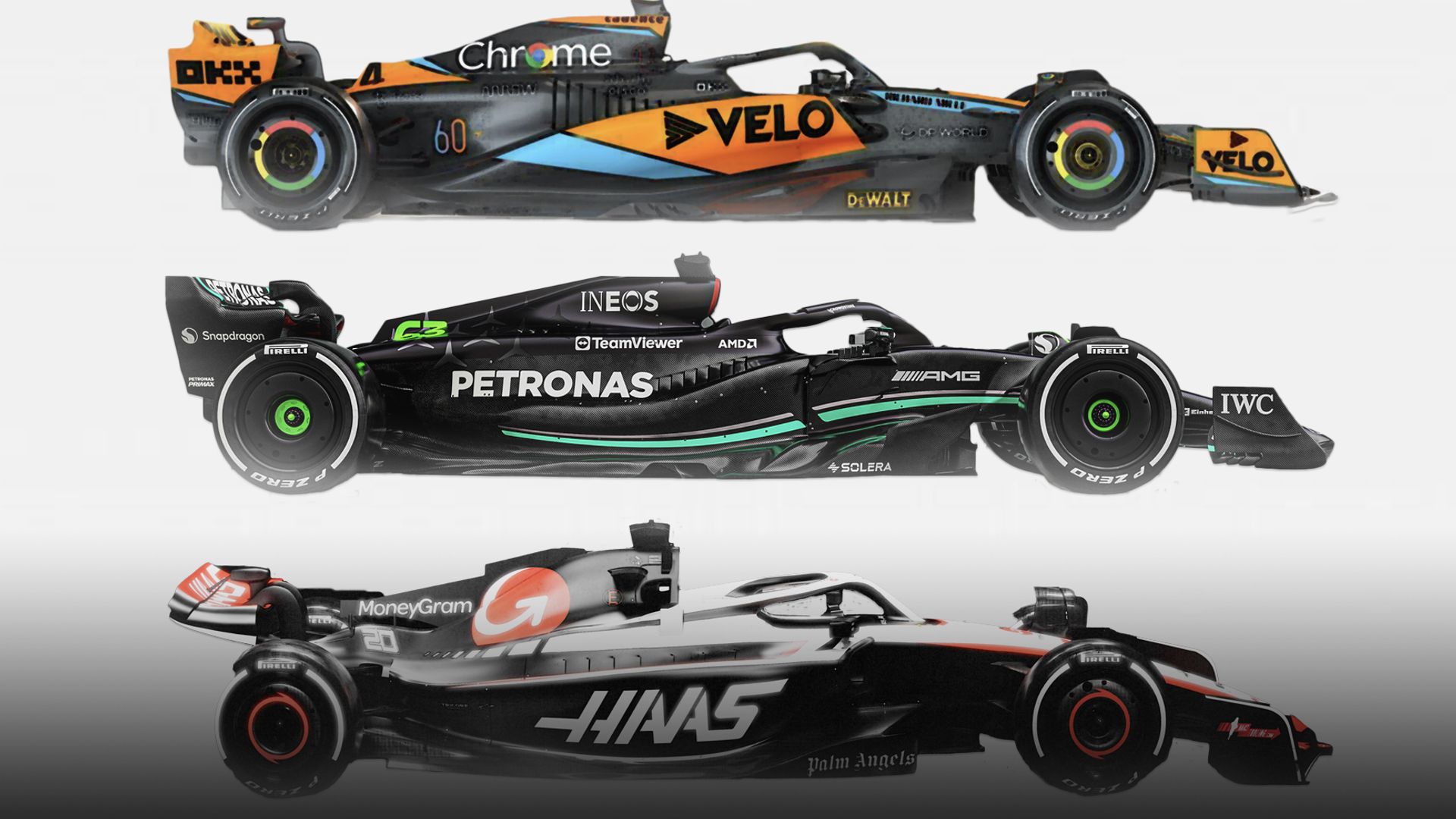 From Red Bull to Williams, take a look at all the cars for the 2023 Formula 1 season ahead of pre-season testing next Thursday, live on Sky Sports F1; Many teams' liveries feature black this year as they bid for weight-saving, and performance
Last Updated: 17/02/23 1:26pm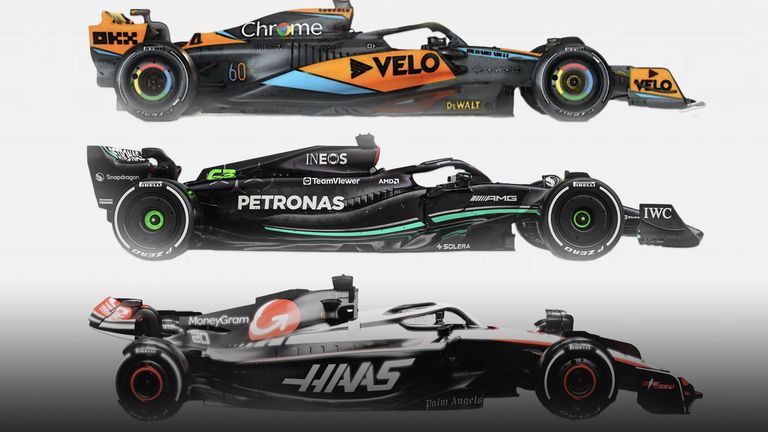 Now that all the cars have been revealed, feast your eyes on Formula 1 's class of 2023.
Featuring plenty of black – for reasons we explain below – these machines will be taking to the track at pre-season testing on February 23-25 and all 23 races, starting with the Bahrain GP on March 5.
You can watch it all, on Sky Sports F1.
Red Bull: RB19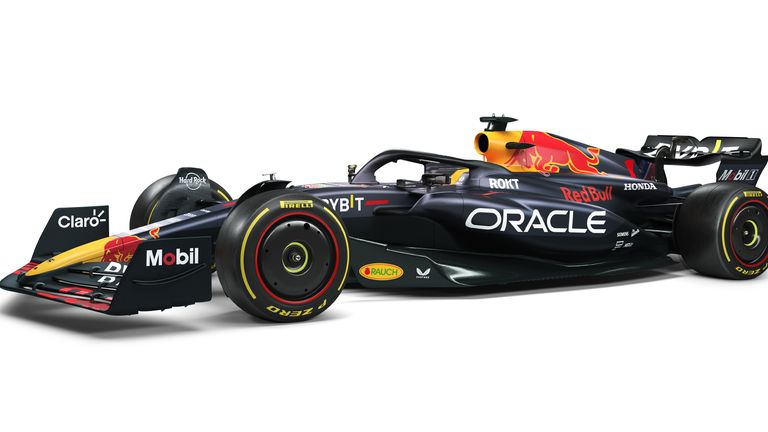 World champions Red Bull were the first team to provide a full-scale launch… although gave little away with their usual livery and a car that looked incredibly similar to last year's.
The team have shaken down the car at Silverstone, so don't be surprised to see a much-different car at testing.
Ferrari: SF-23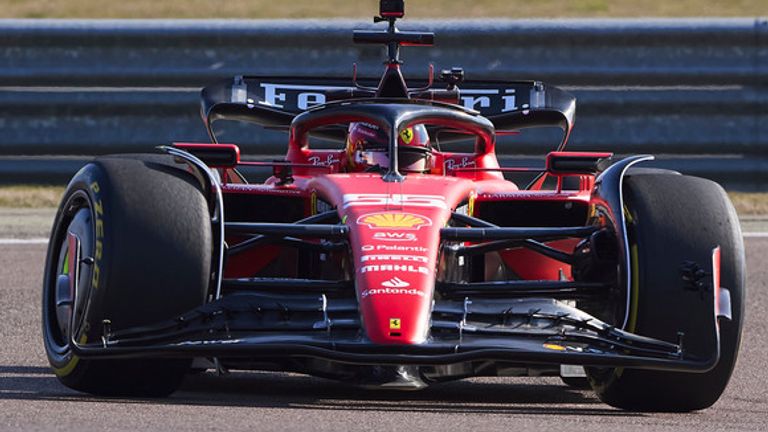 Ferrari dazzled fans from their Maranello base with a launch and the pleasure of seeing the car in action.
The red and black SF-23 looks fierce and Ferrari, who diverted their attention to this challenger rather early last season, say it is a "completely redesigned" machine. Charles Leclerc and Carlos Sainz both drove the car at the nearby Fiorano circuit on the day of the launch, without a hitch.
Mercedes: W14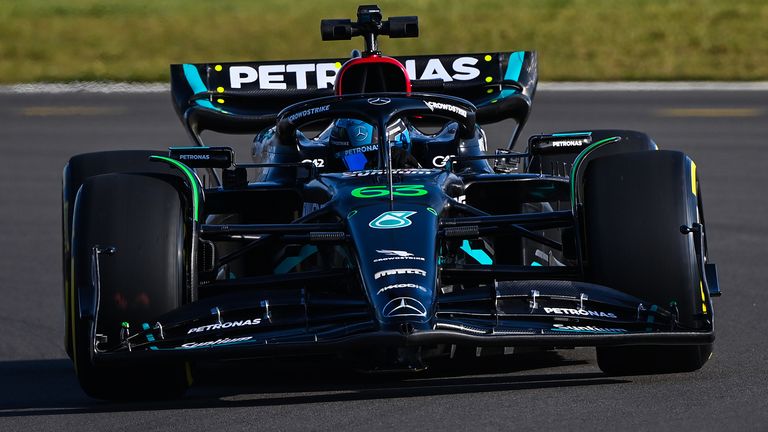 This is the car tasked with propelling Mercedes back into title contention.
The W14 – back to the all-black livery – surprisingly retains the sidepod design that appeared doomed last season but the team say there are several other aerodynamic innovations.
Lewis Hamilton and George Russell have both driven the car and appeared impressed.
Alpine: A523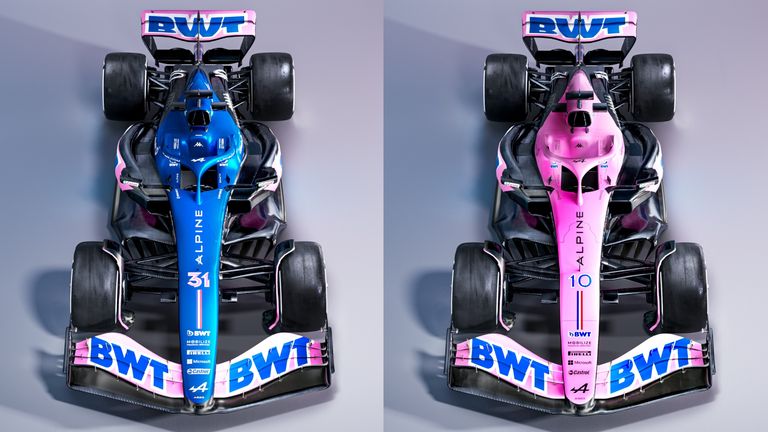 Alpine revealed not one but two liveries for their A523 launch that included sporting icons Zinedine Zidane and Nicola Adams.
The pink livery will be used for the opening three races in Bahrain, Saudi Arabia and Australia, before it returns to the predominantly blue look from there onwards. Alpine, like many teams, say this car is an evolution from last year's, when they impressively finished fourth. They're now looking to close the gap to the top three.
McLaren: MCL60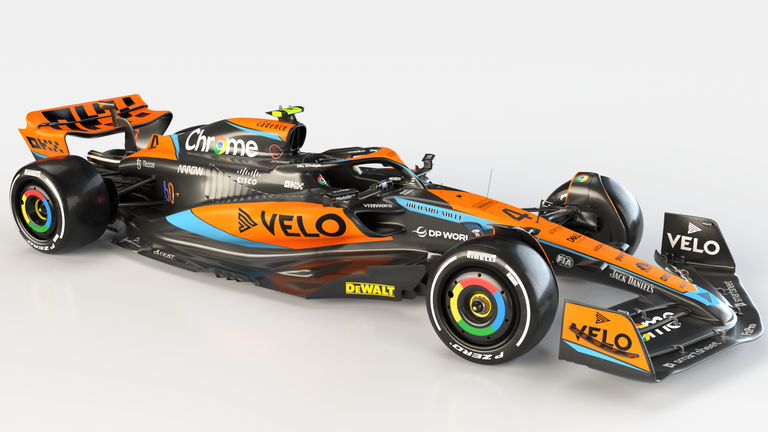 McLaren celebrated the past and set their sights on a bright future as the team kicked off their 60th anniversary season with the launch of their 2023 Formula 1 challenger.
The MCL60 was revealed at the McLaren Technology Centre in Woking on Monday with a livery largely similar to its predecessor, with the most notable changes being an anniversary season tribute and more black areas.
Alfa Romeo: C39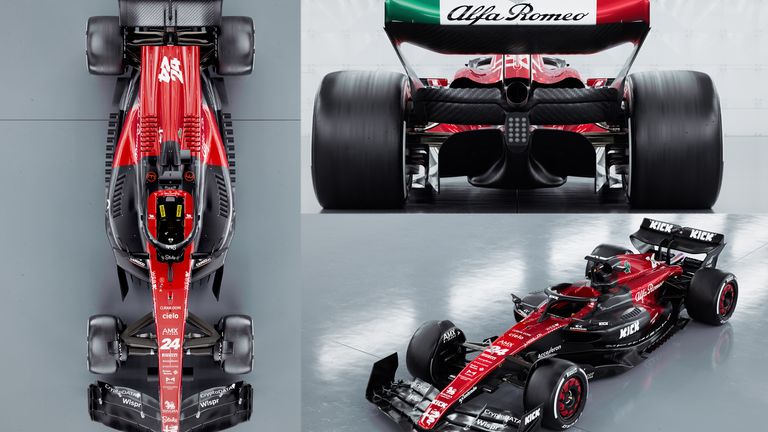 Alfa Romeo presented this "mean" car at their Switzerland headquarters.
The team, after impressing last year, haven't hinted at too many major changes but say there will be a "steep improvement curve".
Aston Martin: AMR23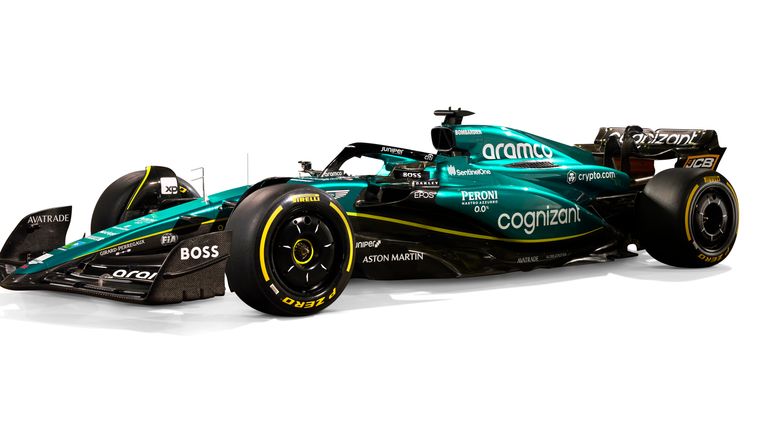 There was plenty of excitement, and bullish talk, at Aston Martin's launch as the team revealed their car from their new Silverstone base, with a new multiple title-winning driver in Fernando Alonso.
Aston Martin say they are on a long-term journey to Formula 1 titles, and the winter rumours have been that their AMR23 car has been very quick through its simulations. The dark horse in the midfield, perhaps.
Haas: VF-23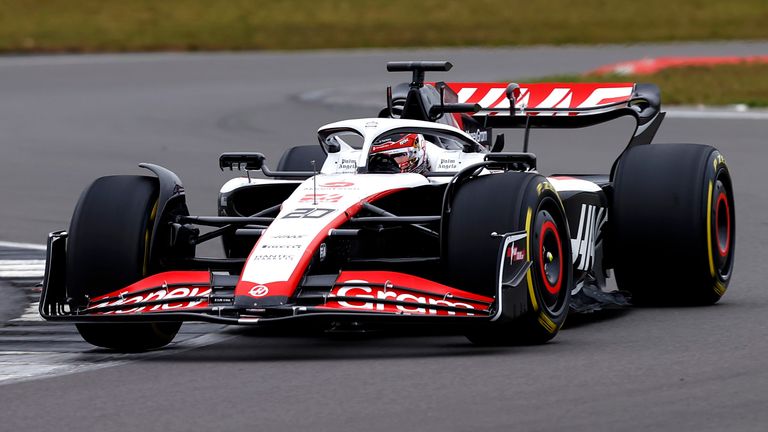 Haas officially kicked off launch season with a livery reveal at the end of January. The new car – again, featuring a lot more black than last year – then made its track debut at Silverstone.
AlphaTauri: AT04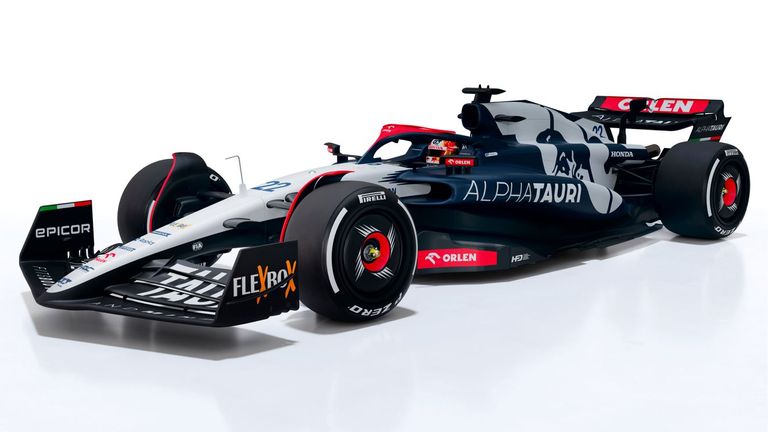 AlphaTauri revealed a black and white look – with a flashing of red – at their New York launch, which tied in with fashion week.
The car has been driven by Yuki Tsunoda and Nyck de Vries at Misano, with Red Bull's sister outfit hopeful of a much more competitive 2023 season.
Williams: FW45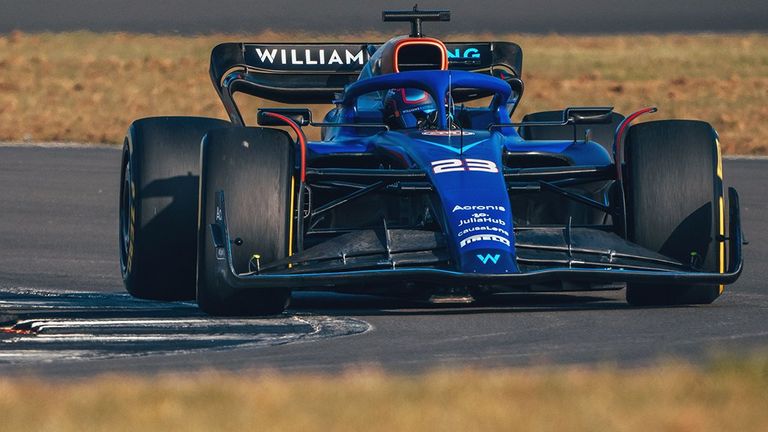 Williams unveiled their FW45 livery at a 'season launch' before a shakedown at Silverstone.
It could well be another rebuilding season for the Grove team, who have finished bottom of the standings in four of the last five campaigns, with new team boss James Vowles only starting work next week.
Why do so many cars feature black?
As you can see, a lot of the cars this year feature more black than usual. This is not just for aesthetics, as the black look actually has a performance benefit – and in many cases prevents teams from overstepping F1's weight limit.
The performance benefit comes because those who are using black are doing so with plenty of exposed carbon fibre, meaning no extra paint, and no extra weight, is being added onto the car. A lighter car, of course, is a faster car.
Mercedes confirmed this weight-saving exercise when they said the return to the black livery – which they used in 2020 and 2021 in a stand against racism – still reflected those values but that it was also brought back 'in the name of performance'.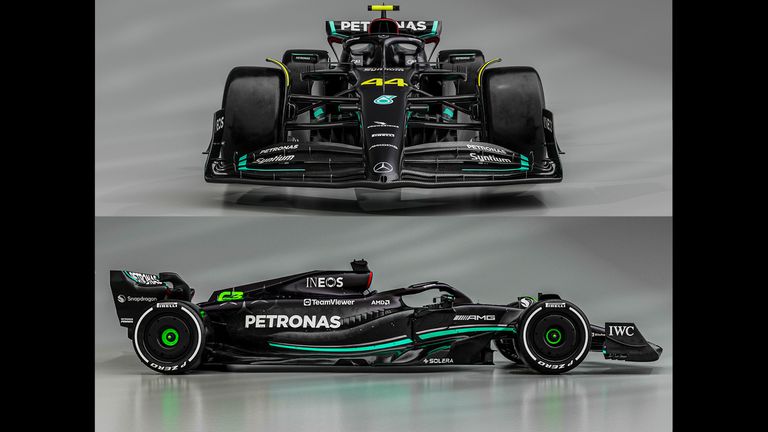 "We were overweight last year," stated Wolff. "This year we have tried to figure out where we can squeeze out every single gram,"
He also said that Mercedes were at the "weight limit of what we wanted to achieve".
"Ultimately, weight is a key goal for us," added Hamilton. "We were overweight all year last year and so we were carrying a weight penalty even into the last race. So that's been a heavy focus to try to make sure that that's not the case this year.
"I'm glad that that that's been taken serious. We see a lot of carbon, not too much paint on the car. It's the bare minimum, and that for me is positive because that means that it's all out for performance."