Two-times NASCAR Cup Series champion Kyle Busch's wife Samantha always catches the limelight. The reason might be good or not, she always finds support from her fan family. In the past few months, she has been dealing with an emotionally draining health scare, for which she has been very vocal.
Samantha Busch has shared most of her deteriorating health updates on her Instagram. In the process of finding out what the reason was, leading to all that hair fall, she tried a lot of suggestions given by her fans. But this time, few of her fans thought she wasn't listening to their suggestions! A couple of them suggested that it might be her breast implants that might be causing her all the problems, just like NASCAR driver Danica Patrick.
Fans compare Samantha's concern to Danica Patrick
Samantha posted a note filled with gratitude for her fans with all the recent updates of her hair fall journey. While most fans showered their love and support, a few had a thing or two to say. A fan pointing out Danica Patrick's implants experience said, "Didn't Danica Patrick have the same thing going on before she pulled her implants out? Maybe something to think about." While another fan commenting on it said, "a lot of people said this on her previous post. I don't think she wants to look into that possibility although it's a very real thing! It's what I think it is too."
View this post on Instagram
Read More: Kyle Busch's Wife Samantha Leaning on NASCAR Fans to Provide Solution to Her Frightening Hair Loss
Samantha Busch giving it back to the fan!
Mama Busch has considered a lot of therapies and tests as suggested by fans. Some of them think she might not have looked into this aspect. Samantha responded that she had already spoken with two doctors about it and they did not think that implants were the reason for her health scare. She said that she awaits the dermatological tests report and her new functional doctor's view on it.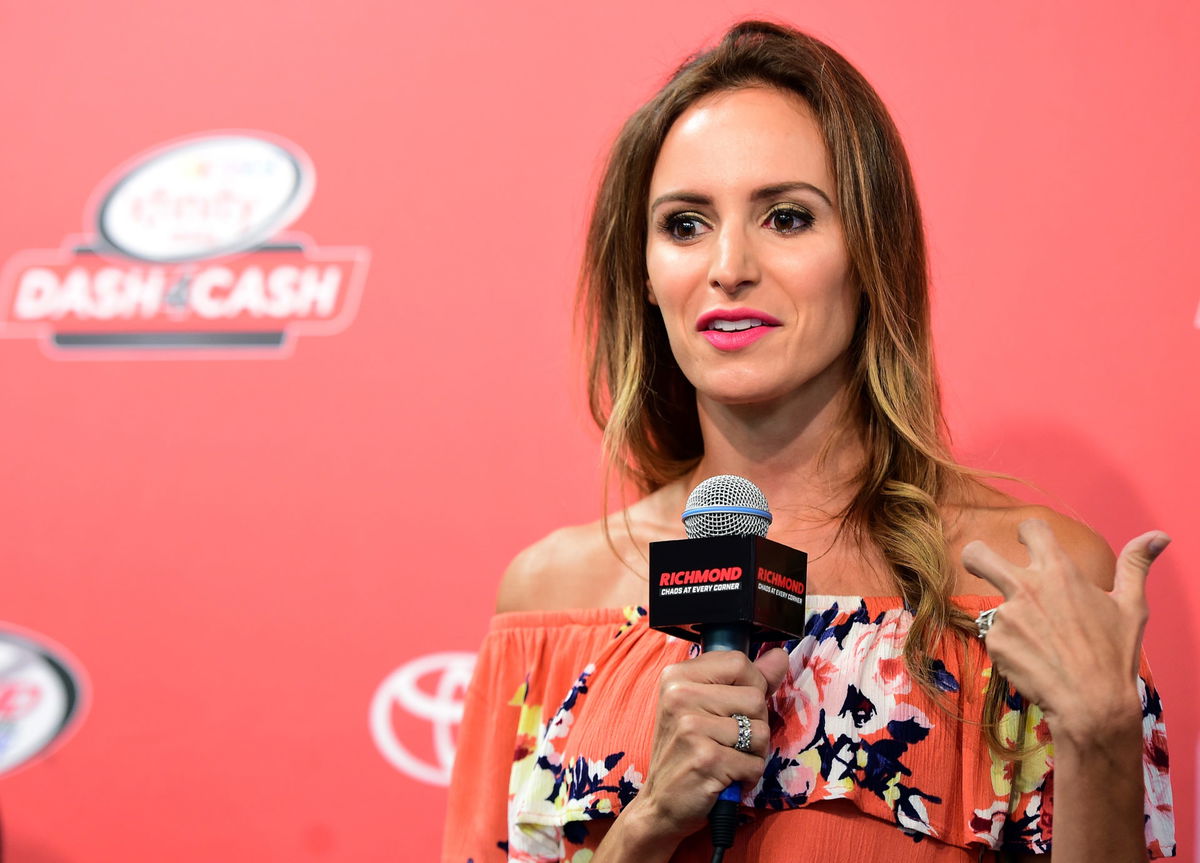 She replied to the fan's comment, "It's not that I don't want to consider it. But it's that, if I'm going to undergo it, I would first want to be sure it's the reason. Since the hair loss is the only symptom I'm having. And the drs I spoke to said most people they saw with this issue had a host of other problems. So not ruling it out but going to talk to more drs before making decisions."
Watch this Story: "Not Sure How Wearing a Bikini Makes Me Not a Mother"–Kyle Busch's Wife Samantha Questioned Over Outfit Choices; Hits Back
Fans would agree that it's best to rule out every possible reason first before taking any drastic steps. The fans who had this question after knowing Patrick's story now might be satisfied with Samantha's detailed answer. As for the Daytona 500 season, she has complete confidence that no one can beat the Buschs in the NASCAR preparations.
The post Kyle Busch's Wife Samantha Responds to Speculations That She's Facing the Same Issue as Danica Patrick Due to Breast Implants appeared first on EssentiallySports.