While the latest generation of fans might be too young to remember her legacy, Annika Sorenstam remains one of women's golf's greatest-ever players. The 10-time major championship winner was her generation's star player and won an incredible 72 LPGA Tour events. But she was ready to sacrifice her trophy-laden career for the sake of starting a family. Years since then, how many children does Sorenstam have?
Who are Annika Sorenstam's lovely children?
After a glorious golf career, the 52-year-old decided to quit to begin a family and focus on her business ventures. A year later, she married fiance Mike McGee, and on September 2009, welcomed their first child, daughter Ava.
Read more: 'Terrible': Golf Legend Annika Sorenstam Joins the World in Sending Out Prayers for the Earthquake-Struck Turkey
Two years later, the couple welcomed another child, this time in the form of a son, Will. However, Sorenstam faced several challenges, with her son born nine weeks premature. It was a difficult moment for the young couple, who expected the worst in the early hours of March 21, 2011.
By his own admission, McGee was scared of losing his son while driving to the hospital. "I drove fast and it was like a blur," Mike once told while recalling the incident. "We weren't sure what had happened and were scared that we may have lost our son."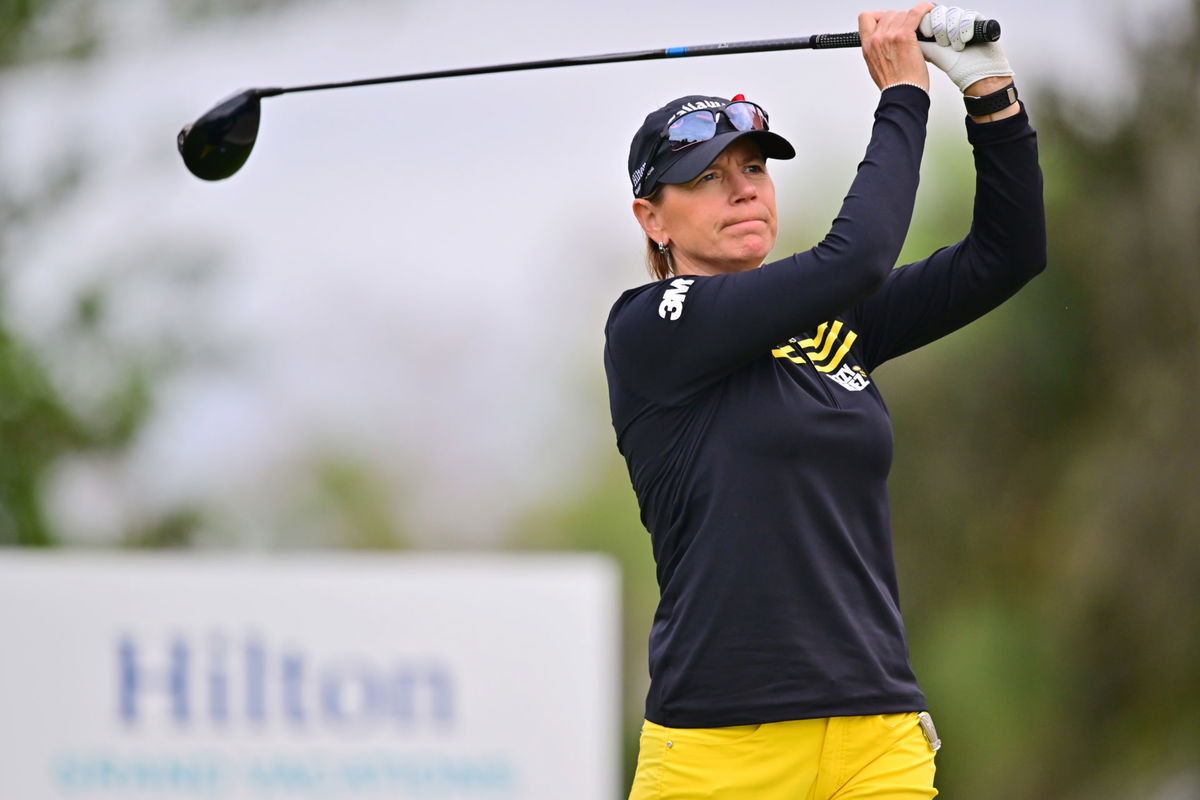 The doctors at the hospital were left to work long shifts as they tried to bring the baby into the world. Sorenstam was experiencing placenta abruption, in which the placenta separates from the uterine lining. It's a condition that occurs after the 20th week of pregnancy and affects merely 1% of all pregnant women.
But it eventually bore fruit, as son Will was born through a Caesarian section. Despite doubts surrounding his growth, Sorenstam's son remains a healthy boy. He even broke records at the annual PNC Championship last year, gaining cheers louder than most golfers.
Annika Sorenstam's son secures star status at PNC Championship
In December last year, 11-year-old Will accompanied his mother to partner the legendary golfer at the PNC Championship. He didn't disappoint, as the young boy made a lasting impression at the family-friendly tournament. Fans were left in awe of young Will, who became the youngest person ever to tee up in the 25-year history of the PNC Championship.
Will regularly plays on the kids' Space Coast Tour, with dreams of playing at Stanford one day. He also made headlines after acing the fifth hole of a par-3 course at Pinehurst, where Sorenstam herself was competing at the U.S. Women's Open.
While Ava, who sadly suffered a torn ACL and meniscus recently, hasn't shown any signs of indulging in golf, she was present outside the ropes for the 2022 PNC Championship. It was a complete family affair for the former golfer at the Sorentstam household. The 72-time LPGA Tour winner was caddied by her father, Tom, while her husband, Mike, acted as Will's caddie. The family will be raring to play in the next edition of the tournament, starting on December 14 later this year.
The post What You Need to Know About Annika Sorenstam's Children appeared first on EssentiallySports.