Jon Jones had already created a number of headlines with his sparring videos prior to his scheduled octagon return at UFC 285. With 14 title fight wins, a lot of fans and pundits in the MMA world consider 'Bones' the GOAT of the sport. The noted UFC play-by-play commentator, Jon Anik, also comes inside the list of such people. Anik has been vocal about his appreciation for 'Bones' multiple times to date.
Recently, Anik appeared as an online guest on the YouTube channel 'MMA Fighting' for an interview. The interviewer asked him a volley of questions; which also included an inquiry about his thoughts about 'Bones' and his return to the UFC.
Anik stated that if 'Bones' manages to beat Ciryl Gane at his UFC 285 bout, then he would push the GOAT narrative in favor of him once more.
Jon Anik also presented figures to back himself, calling Jon Jones the GOAT
The interviewer brought up the topic of Jon Jones after a discussion about the UFC 284 main event featuring the UFC lightweight champion Islam Makhachev and the UFC Featherweight king Alexander Volkanovski. The interviewer questioned the UFC commentator about his personal choice of the no.1 pound-for-pound fighter in the UFC.
He also stated, "If Jon Jones just lays waist to Cyril Gane at UFC 285 and that's gonna be a very tall order. Do you think in a lot of people's minds he will eclipse both of those guys because he was that dude before he left?"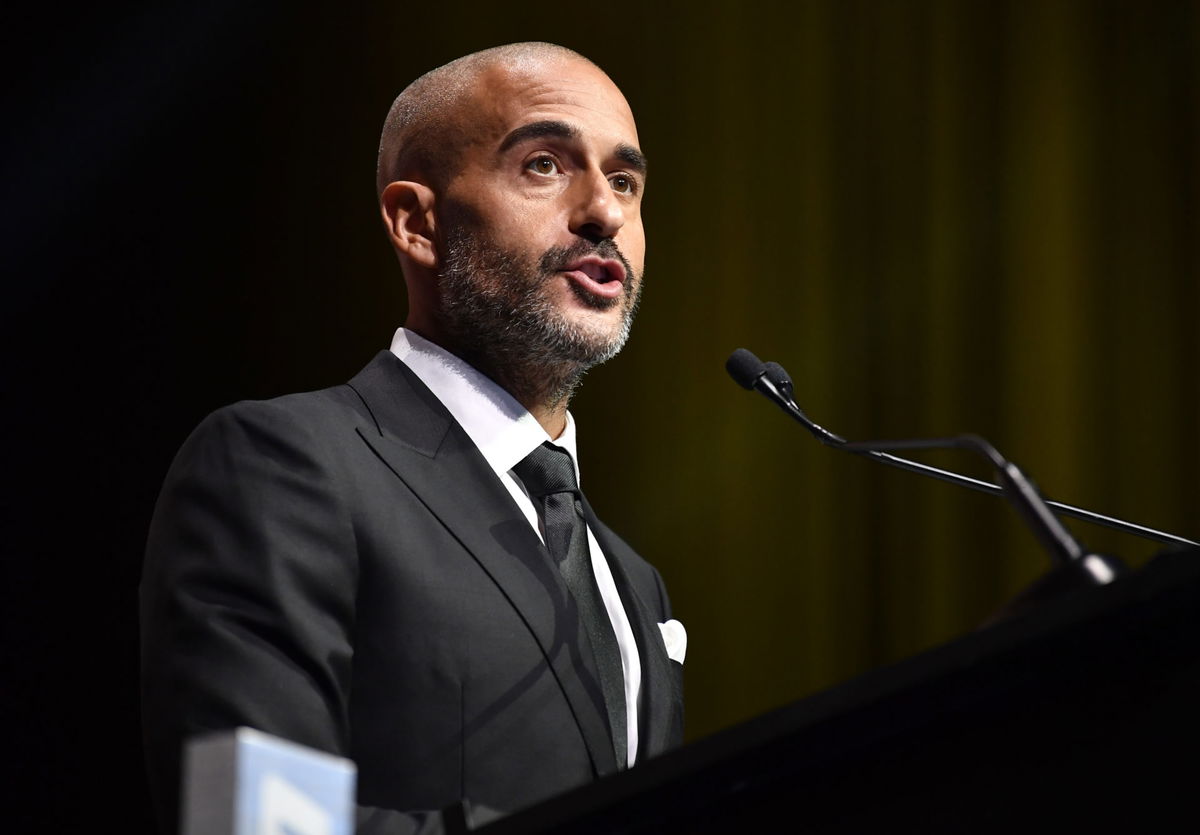 Anik stated that he preferably wouldn't get into the top pound-for-pound fighter discussion since he found that it was "weird". Despite that, he implied that the UFC would be having a "GOAT design for Jon Jones coming back because he has won 14 UFC title fights".
READ MORE – Jon Jones Gives Verdict on Daniel Cormier Beef 'In All Seriousness': "Let's Not Go Too Far Now"
A lot of fans might agree with this narrative. After all, Anik and the UFC had statistics to back their plans.
Jon Anik would push the GOAT narrative himself if Jones manages to win his UFC 285 bout
A lot of fans might already be aware of the appreciation that Anik had for 'Bones'. With his progressing words, 'the UFC play-by-play commentator' also revealed that he too would be pushing a similar 'Jon Jones is the GOAT' narrative if he managed to win his next bout against Gane.
He stated, "Yes, Jon Anik's pound-for-pound ranking is fu**ing battered, and if Jon Jones beats Cryl Gane in whatever fashion, he can be no.1 for me. But, it tells you what I think of him that I have continued to push the GOAT narrative".
Watch this Story – Jon Jones UFC deal compared to Francis Ngannou and Brock Lesnar
'Bones' was bashed by a lot of MMA fans due to his undisciplined lifestyle and the infamous scandals he had been in. But, most MMA fans won't take it away from him when it comes to in-ring performance. Also, 'Bones's statistics provide a strong backing to Anik labeling him as the GOAT of UFC. Winning 14 title fights in the world's largest MMA promotion certainly isn't a cakewalk.
Do you agree with John Anik's opinion in this regard?
The post "If Jon Jones Beats Cyril Gane…": UFC Commentator Jon Anik Makes Massive Pound-for-Pound Claim Ahead of UFC 285 appeared first on EssentiallySports.