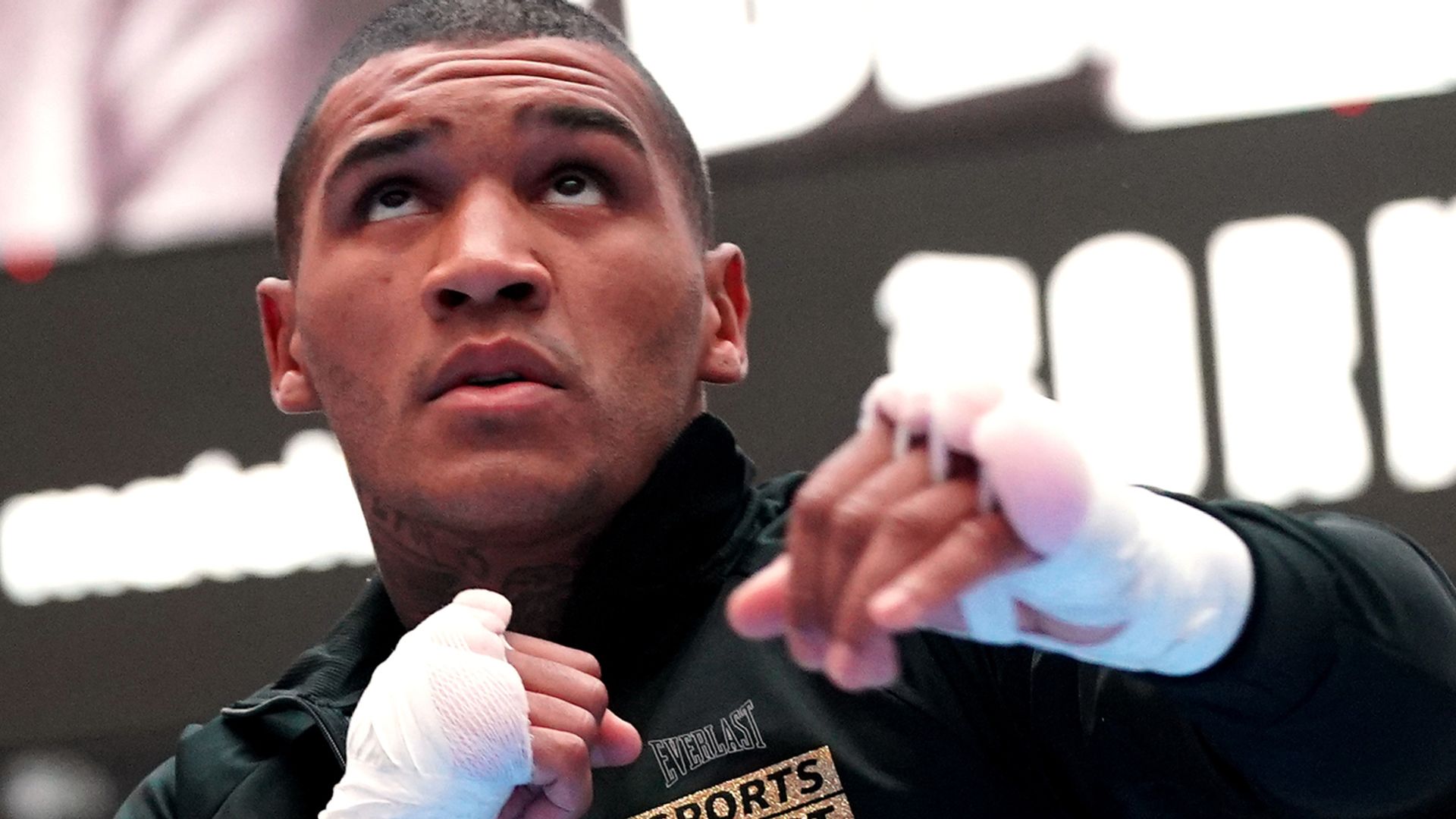 Conor Benn says the WBC's egg defence did him a "disservice" and has criticised the British Boxing Board of Control (BBBofC) for lacking "consideration for his mental state" throughout efforts to clear his name following his failed drugs test.
Benn returned to the WBC rankings last week having been out of action since testing positive for a banned substance ahead of last October's scheduled bout against Chris Eubank Jr.
The WBC concluded that Benn's "highly-elevated consumption of eggs" was a "reasonable explanation" for his failed test. Benn welcomed the news of his reinstatement on his Instagram at the time while hinting that he disagreed with part of the sanctioning body's statement.
In a new statement released on Tuesday, Benn voiced his frustration with the WBC's ruling, claiming "the manner in which I've been cleared has seemed to create further questions and add further fuel to baseless negative speculation".
He began by saying: "The WBC have declared me innocent of being a drugs cheat. I am grateful for the ultimate finding. It was the right decision and it was the only one I was willing to accept."
Benn went on to add: "In my defence to the WBC and the 270-page report provided to them, at no point did I indicate that I failed any VADA tests because of contaminated eggs. As part of its lengthy investigation, the WBC instructed its own experts to view my supplements and diet, and they concluded that egg contamination was the most likely cause. Those experts have seen this issue arise in elite athletes across other sports, and I have no reason to question their analysis when it concludes I am not a cheat.
"I feel like the WBC statement did a disservice to my defence which was based upon a comprehensive scientific review of the testing procedures, which set out a number of reasons why we believed the results were completely unreliable and proved beyond any reasonable doubt that I am innocent. "
Sky Sports News has contacted the WBC for comment.
Benn also questioned the manner in which the testing he was subjected to was carried out – claiming testing flaws were the reason for his failed tests. Sky Sports News has contacted WADA and UKAD for comment.
Benn: Cheaters should be punished
Benn is still under investigation by UKAD and the BBBofC, the latter of whom published their own statement in response to the WBC reinstating Benn, explaining that it had not been party to the WBC's review and that the decision to reinstate him "does not affect the ongoing implementation" of the board's rules.
The 26-year-old also criticised the way he had been treated by the BBBofC in his lengthy statement and reiterating his innocence.
He said: "As for the BBBoC, they attacked me publicly and privately during the most difficult time in my life, treating me with utter contempt and without any consideration for the fair process or my mental state."
Sky Sports News has contacted BBBofC for comment.
Benn added that he must now turn his focus towards "rebuilding" his career in the ring following the cancellation of his high-profile fight with Eubank Jr and the subsequent months of inactivity.
He also went on to underline the seriousness of anti-doping violations.
"Anti-doping protections are obviously extremely important, but so is ensuring people are given due process and presumed innocent until proven guilty," he said.
"Cheaters should be caught and punished, but people like me who prove their innocence should be vindicated and allowed to continue their career."