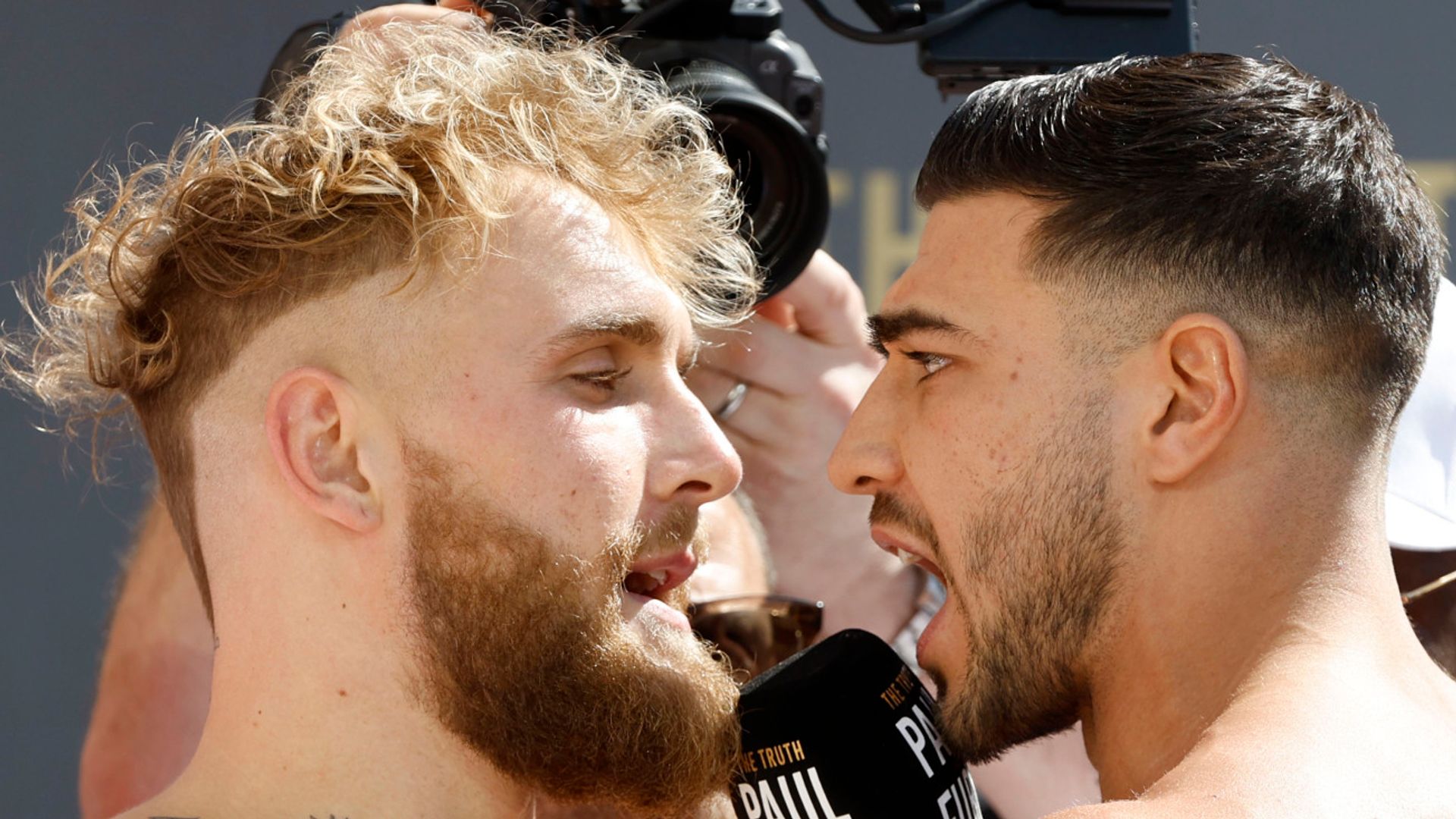 Sky Sports Boxing's Johnny Nelson warns the sport must "catch up and wake up" to the success of YouTube fighters after Jake Paul and Tommy Fury's lucrative clash in Saudi Arabia…
I thought you had two average novices getting world-class attention, a world-class payday – our sport is probably now suffering from some boxing snobbery.
The old school, the old boys will look at this and think "why are these novices getting such a platform?" and the reason for that is because, fighters can learn from YouTubers, what they've done is market themselves where everybody and anybody knows who they are.
Whereas fighters don't do that, they're linked to their promoters and their managers but now you've got to move with the times.
There was a world title fight on the undercard – nobody is talking about it. They're all talking about two novices really that boxed eight rounds and the viewing figures I gather are ridiculous, but professional fighters need to learn after YouTubers.
They need to learn "I need to package myself, give access to people", get your mate following you around with a camera or whatever you've got to do.
Why has Jake Paul got in this position? That's exactly what he's done. He may not be able to fight as good as the other boys, but he is the second most popular fighter in the world right now barring Floyd Mayweather.
He's above Tyson Fury, Canelo Alvarez, I know you might not like what I'm saying but go and have a look, what is he doing, he's packaging himself, he's attracting a crowd that we have probably not seen.
The amount of adults I knew watching this fight, even if they love or loathe the situation, they watched it and they talked about it.
This is so easy. Our sport is so old school, we're like dinosaurs. Unless you're a character that's got something about you that grabs attention it's going to be hard to get people's attention.
It's up to the fighters to build their own brand, it's up to the fighters to let the public know who they are. Don't leave it to the promoter, the promoter has got 15, 20, 30 other fighters to take care of.
Jake Paul is a genius, he can fight but he's a novice. He's got world-class attention, world-class money, and he's managed to get another novice to be paid world-class money. You're looking ringside, you're going from Cristiano Ronaldo to Tyson Fury, Mike Tyson, everybody who's anybody was out there watching this fight.
Why is this? Because this young man sold himself right. He's created an image that you're going to buy into and the numbers prove that.
Unfortunately it's going to impact the future of professional boxing because now the authenticity, the true talent and skill will be lost in this entertainment of the YouTube world and that kind of fighter.
There was a world title fight underneath this fight and nobody is talking about it, what does that tell you? These guys put bums on seats.
What our sport has to do is catch up, wake up and make something up, let people know who you are, sell yourself like Jake Paul has done.
He's just been himself, he's probably just got someone to follow him around with a camcorder, he's building up a following to the point he's on many shows. The host will probably think 'I don't know what a YouTuber is, but I need him'.
Everywhere he's gone, 90 per cent of the people on the shows that he's been on may not get it, but what they do get is the numbers and that's what they want.
What are they doing getting such numbers, driving Ferraris, getting ridiculous attention, getting young kids that would be too busy playing games to come out and go to an arena and watch? It's good for the sport.
Our sport needs to wake up quickly, if we don't unfortunately we're going to be saturated with less talented individuals that bring more attention. This is where the problem is.