30-year-old Carson Wentz is now looking for his fourth team in four years in the NFL after the Washington Commanders released him yesterday. And some analysts think it's perfectly good riddance to Washington. Adam Schein, recently, gave his thought about the QB and his tenure in the league.
Host of the 'Time to Schein' show on CBS Sports Network, Adam Schein, made some bold predictions about Wentz's future in the league. And Carson's subpar track record doesn't make his case any stronger. However, the quarterback could end up filling a desperate spot.
Adam Schein predicts a grim road ahead for Carson Wentz
The Philadelphia Eagles expected a lot more than they received from the second overall pick from the 2016 draft class. And the Indianapolis Colts weren't happy with the disaster that followed Carson joining them. Now that Washington has also washed their hands off the QB, Schein is simply saying 'I told you so' in stricter words.
ALSO READ: Another Billionaire Enters the Washington Commanders Bid Wars After Reports of Jeff Bezos Getting Banned
"It's about time. He will never be a starting quarterback ever again in the National Football League," Schein said on his show. "He's done."
"[Carson Wentz] will never be a starting quarterback ever again in the National Football League. … He was done last year, someone just didn't tell the Washington Commanders."

—@AdamSchein on the Commanders releasing Carson Wentz pic.twitter.com/8JY8lEQysC

— NFL on CBS (@NFLonCBS) February 27, 2023
Carson only played 8 games in the 2022-23 season because of a finger injury, and according to Schein and the stats, the Commanders did better without Wentz. Under Taylor Heinicke, Washington was a playoff contender at 7-7-1. However, that's when Carson Wentz returned from his injury. And his 3 interceptions, and zero touchdown game against the Browns in Week 17 ultimately led to the collapse of their postseason dreams.
Washington also benefitted financially from the Wentz cutting
Besides Carson's dismal 9 interceptions and 11 touchdowns in the season, the Commanders had added financial motivation. Wentz was on a 4-year $128 million contract from the Eagles. And with only one year of guaranteed money left on his contract, Washington cleared $26.1 million in cap space ahead of the free agency.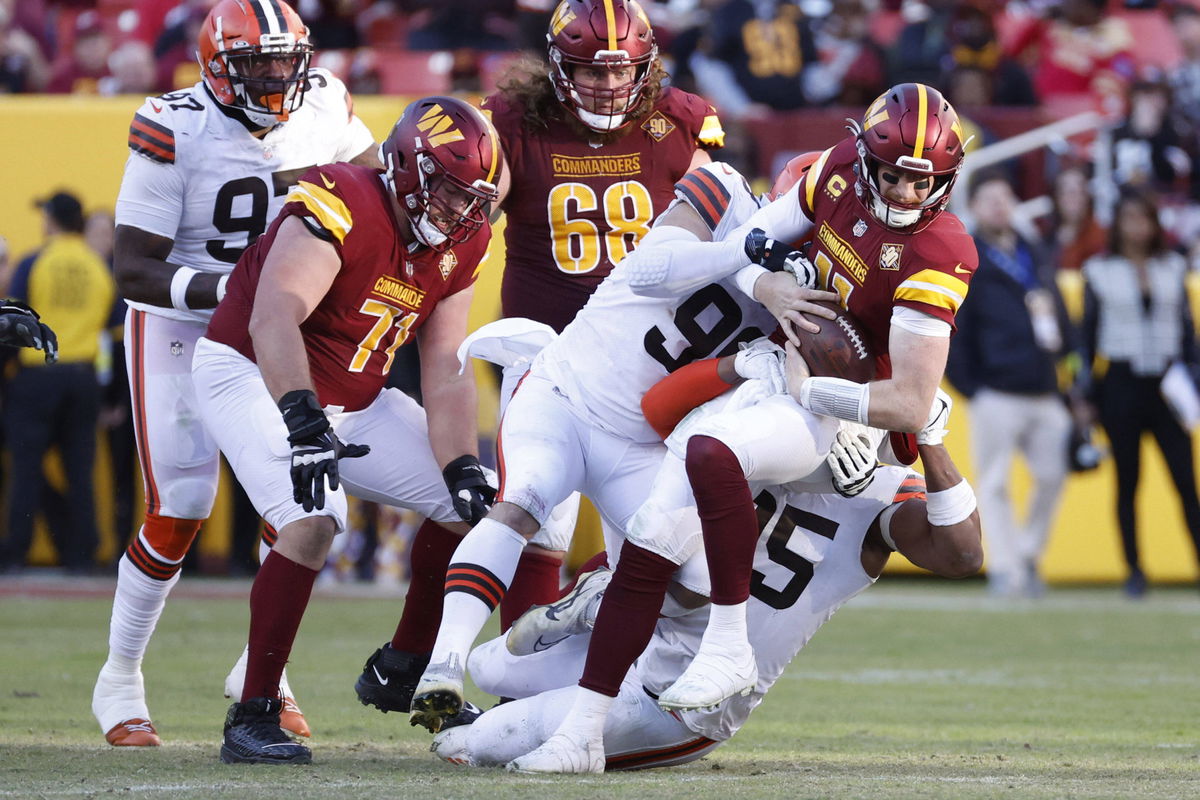 The Commanders now have a $16.5 million positive cap room after they also released cornerback and safety Bobby McCain, with Darrick Forrest already filling the role with stellar numbers this year.
WATCH THIS STORY: Pickleball takes the world by storm with Tom Brady LeBron James and Patrick Mahomes on board
Carson Wentz can still land potential offers from multiple franchises looking for a quarterback with playoff experience. The Carolina Panthers are one of them. And Wentz even has former head coach Frank Reich there. However, Adam Schein doesn't see it happening. "If I'm Carolina, Frank Reich is not gonna talk to you. If I'm the Jets. Please. Carson Wentz is done. As an NFL starter. He was done last year. Someone just didn't tell the Washington Commanders," he said. Do you think Wentz will find a team this time?
The post Carson Wentz Bitterly Told He's 'Done as an NFL Starter': "He Was Done Last Year. Someone Just Didn't Tell the Washington Commanders" appeared first on EssentiallySports.