WWE storylines are predominantly made for entertainment purposes. But sometimes the storylines get so intense and real that it becomes very difficult to keep the personal life of the stars unaffected. This actually happened to the veteran superstar Rey Mysterio and his son Dominik Mysterio 18 years ago.
Everybody probably knows about the most iconic storylines of all time in WWE involving two of the then-best friends, Rey Mysterio and Eddie Guerrero, in 2005's SummerSlam. There are plenty of discussions, interviews, and opinions that came out since the day the match took place, and it rightfully did so. Because there was no such storyline in WWE's history so far deciding the custody of a child between two fighters. The child was none other than Dominik Mysterio, currently signed under the WWE roster.
Dominik Mysterio recalled his feeling during Eddie Guerrero's strange storyline 
Dominic Mysterio is the one who mentioned that one special storyline more often than not in his interviews. Once again, junior Mysterio detailed his feelings during that time as a kid; when his father and Eddie didn't inform him about something important beforehand. Appearing on Cheap Heat, the Mystery Prince noted, "I don't remember Eddie prepping me for how intense he was going to be. That kind of just came in organically. As a kid, I thought that he was genuinely going to hit me, and like, something was going to happen … These were all genuine reactions."
Recalling how his father defeated Guerrero and apologized for involving him in a custody feud, he added,' I remember my mom and dad were, it was like a group hug, almost, to where they were kind of, like, didn't want me to see that side of him"
Read more: Former WWE Champion Does a Prison Workout With Dominik Mysterio
Speaking on the same subject, he further added, "I just remember him coming over, still sweaty and just liked cool down and said just like, 'I'm sorry.'"
Dominik Mysterio's strained relationship with his father
The first-ever father-son tag team champions in WWE's history are probably the most controversial duo that exists in professional wrestling. Initially, everything was quite good between them until Dominik Mysterio turned on his dad during 'Clash at the Castle' last year. Dominik has been seemingly disrespectful towards his father for the last few months.
It made Rey switch the brand to get rid of his son's torture. Dominik also aligned himself with Judgement Day and grew a closer bond with Rhea Ripley. The two didn't leave a single chance to insult and throw hatred at the older Mysterio at all. Dominik, with a history of imprisonment for the allegation of misbehaving with his father not long ago, is expected to have in ring fight with his dad in the upcoming WrestleMania 39 stage.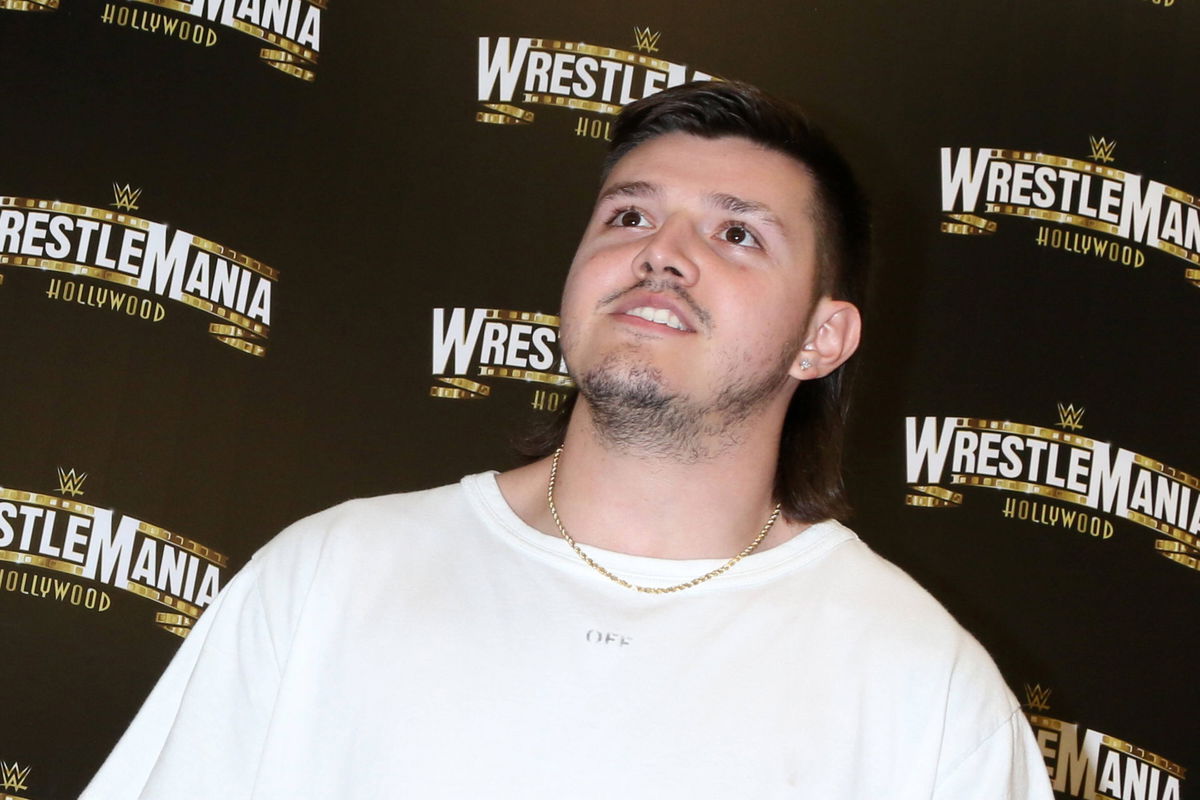 While there is still no official confirmation of that match between Rey and Dominik, WWE Universe is waiting for the senior Mysterio to give a lesson to his son.
Watch the story: Bodybuilding Legend Arnold Schwarzenegger's rival Sylvester Stallone's Transformation Comparison With WWE Superstar John Cena
Are you excited to watch Rey Mysterio vs Dominik Mysterio's feud in this WrestleMania? Let us know in the comments.
The post "Genuine Reactions": Dominik Mysterio Sheds Light on 18-Year-Old Storyline With Eddie Guerrero appeared first on EssentiallySports.