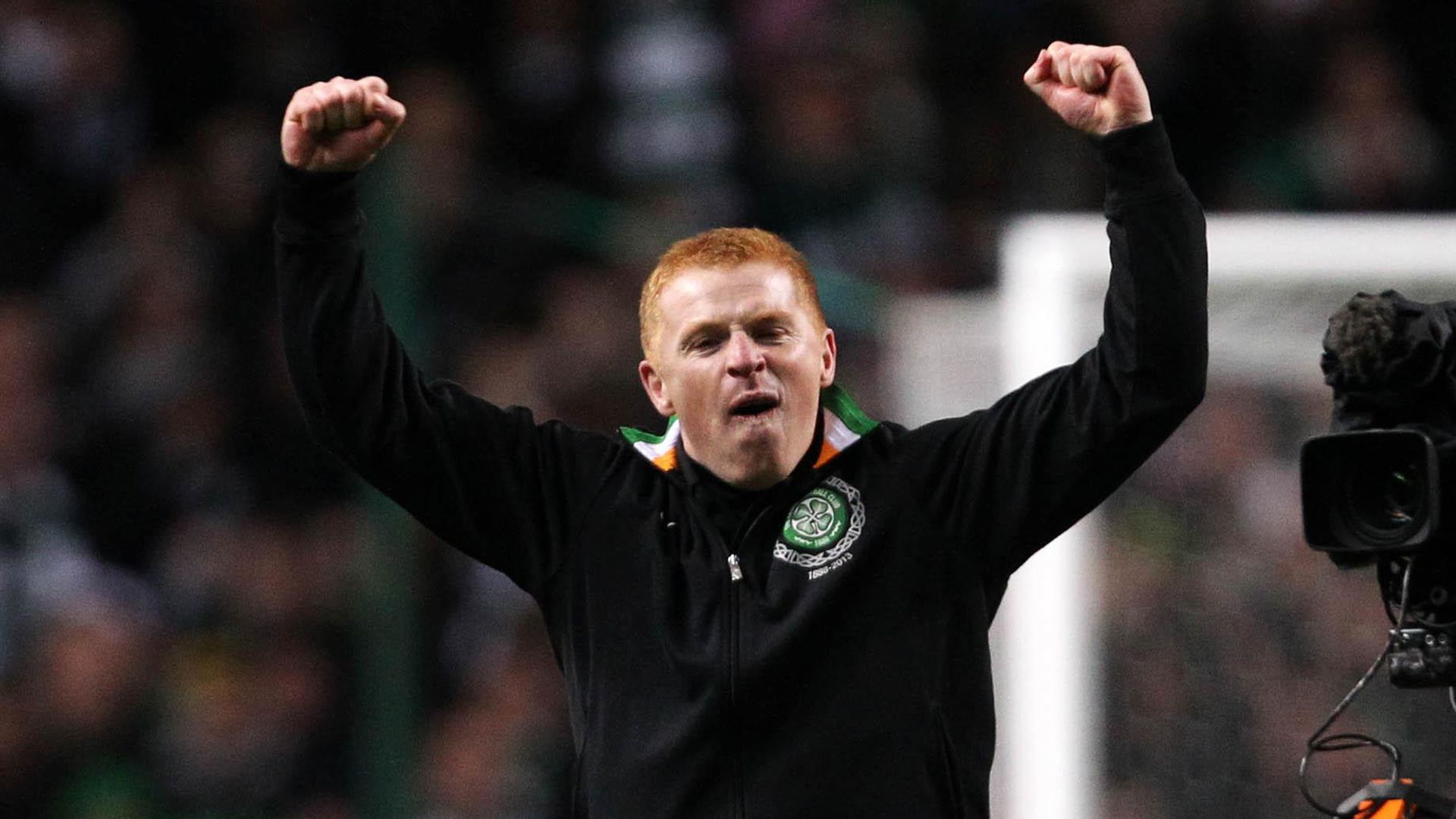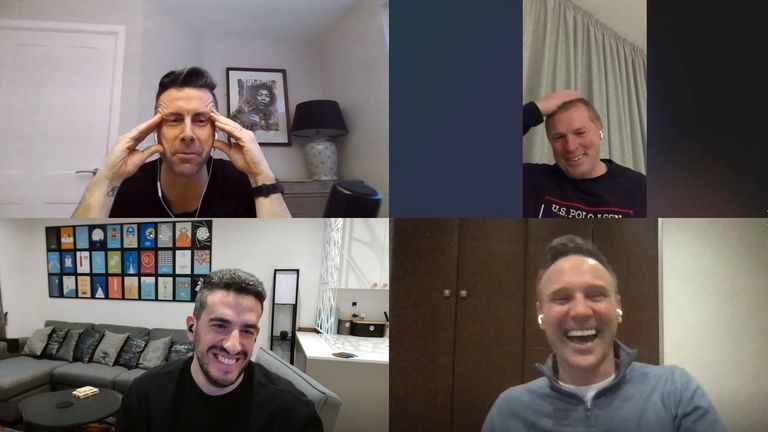 Simeon Gholam is joined on the Essential Football podcast by David Prutton and special guests Neil Lennon and Matt Taylor for a frank look at management, being out of work and their careers as players.
The trio take a look back at their various meetings throughout their careers as players, before Lennon discusses his recent experiences managing Omonia in Cyprus – including a very memorable cup final win and a run-in with a referee! – while Taylor looks back on his stint at Walsall in League Two, and what he has done since he has been out of management.
Lennon also discusses playing under Martin O'Neill, some of his experiences at Celtic, the highlights of career and what he hopes his next steps are.
Taylor speaks about what he has learned in the past 12 months, while also discussing the most inspirational managerial figures in his career, with stories about Sam Allardyce and Sean Dyche in particular during his time as a player for the likes of Portsmouth, West Ham and Burnley.
Here are some of the best bits…
Lennon: 'He gets a second yellow out and I just lost it'
Neil Lennon was managing Omonia last year, and enjoyed victory in the Cypriot Cup on penalties in the final. It wasn't a day of complete smooth sailing for him, however! Ending with a red card from an Italian referee.
"I'd just about had enough of the referee at that point.
"What they do here is bring in neutral referees, and we had this clown from Italy, and he had only refereed 17 Serie A games, as if this was like a really good and experienced referee.
"In the semi-final we had a man sent off after eight minutes. And in the final we had a man sent off after two minutes. It was incredible! He was so bad. We had to play 90 minutes and extra-time with 10 men.
"He was preening around the pitch. Then at the end of extra-time he put up five minutes of added time and I just snapped at the end, like.
"Their bench came out complaining, and I was like, 'what are you complaining about?' They had been complaining all night and I told them to stop complaining, you've had everything going for you.
"So the referee came over and booked me, and I did the old sarcastic clap. And he gets a second yellow out and I just lost it.
"Half the bench were trying to pull me away from this guy. I ended up watching the penalty shootout from the analysts' room, which I did with my last cup final with Celtic as well, because penalties are a lottery. But we ended up prevailing.
"The scenes after were like nothing I'd seen before. I know Glasgow is crazy, but we were going down the motorway on the bus with the cup and there are guys driving past us, and there are actually fans on the bonnets of the cars with their flags.
"And they like a firework out here as well, there were fireworks going off everywhere."
Taylor: 'It was just bizarre, but what a wonderful way to manage a situation'
Matt Taylor recalls a situation from his time under Sam Allardyce at West Ham, when his former manager told him he was being moved into a new position.
"I remember him pulling me into the office one day. I said, 'you wanted to see me, gaffer?'
"He said, 'sit down there, son'.
"I would have been 32 or 33 at the time. He said to me, 'you run too much, you do'.
"I said to him, 'gaffer, that's what I do'.
"And he said to me, 'no, you run too much, and I've got to be honest with you, you can't run that fast anymore'.
"I was thinking, 'right, okay, where is this going?'
"He said, 'I've been having a think, I'm going to move you inside and play you on the left-hand side of a midfield three. Because you can get up and down the pitch all day long, but your pace because of your age is going'.
"And I said, 'gaffer, I never had any pace!'
"And he said, 'yeah, but you used to be quicker than this'.
"It was just the way he humanised the situation. He hadn't said, 'you're getting dropped', it was just that he had better options now and players that are better than you. I can maybe utilise you in a different area.
"I just remember it sticking out like a sore thumb. I went into his office and he was sat there with his feet up on the table.
"But he made that conversation so much easier than other managers would have.
"Bear in mind he was basically telling me, 'I don't think you're good enough to play you in that position I signed you for a year ago because I don't think you can run as fast'.
"But he did it in such a manner that I went out of there thinking, 'oh my god I'm a central midfielder now!'
"It was just bizarre, but what a wonderful way to manage a situation."
Lennon: 'I turned round to my assistant and said, 'I think we are in trouble here'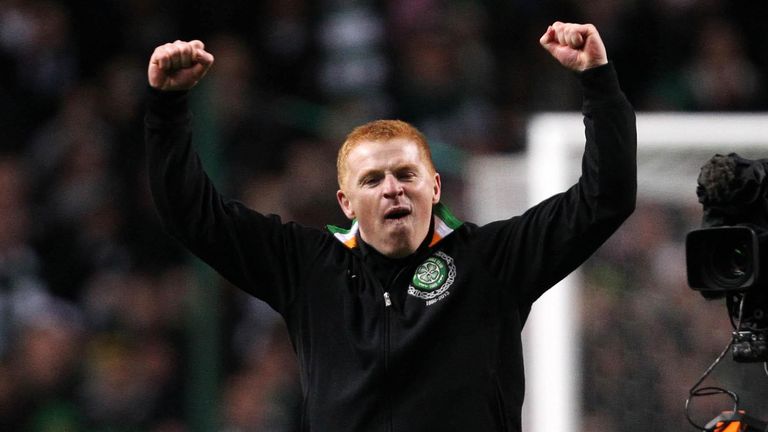 Lennon recalls a secret scouting trip to watch Barcelona a few days before leading Celtic to a famous Champions League victory over the Spanish giants.
"My managerial highlight would be beating Barcelona in the Champions League.
"I watched them in 2011 beating Manchester United at Wembley. It is the best team performance I have ever witnessed. Man Utd were a brilliant team and had Rooney and Carrick and had won the Champions League in 2008.
"But this team Pep Guardiola had brought together just dismantled them with the best football I had ever seen. Drawing them in the Champions League a year later was quite daunting and I went to watch them a week before against Deportivo La Coruna.
"They were 3-0 up after about 12 minutes and I turned round to my assistant and said, 'I think we are in trouble here'. It ended up 5-4. La Coruna's goals were a penalty, free-kick, corner and own-goal. So you are thinking set plays. You've got to try and work a set-play.
"They played zonal and Jordi Alba was back post. He is about 5ft3. Hang it up at the back post. If we get a corner in the game. If we get that far up the pitch! What you needed to do in that instance was score first and give yourself something to hold on to. We scored from a set play but the next 20-25 minutes, it must have been like sitting ringside watching Muhammad Ali or behind the rope watching Tiger Woods in his pomp.
"I am watching Messi, Xavi and Iniesta angry. For the next 20 minutes they played a brand of football I have never seen. We ended up winning the game 2-1 and it was the 125th anniversary of Celtic. So you can imagine the scenes during and after the game. It was absolutely incredible."
Taylor: 'All the lads love him. They absolutely love him'
Taylor recalls what it was like to play under Sean Dyche at Burnley, and why he believes he will keep Everton up this season.
"Every single player in that squad will understand what is expected of him. I remember a conversation with Sean. It was my second season [at Burnley] and I wasn't playing as much as I wanted to.
"I'd had a bad injury first season and I remember going in there really frustrated. I said, 'gaffer, what can I do to get into your team?'
"And it was an honest conversation between the two of us. I remember going home and thinking about what he'd said, and because of the way he had said it so honestly.
"I'd said, 'gaffer, what do you need from me for this squad and team to get us to where we need to go?'
"He made it feel like it wasn't about me. He laid it out so simply. And that strengthened my relationship with him.
"I've spoken to him on countless occasions since and he's always been brilliant with me. He's always given me time and he's been fantastic in terms of advice. And that's probably what makes him so likeable for someone who has played for him.
"All the lads love him. They absolutely love him. There will be some that go, 'I'm not doing that run', and because the group does it and buys into it, it just makes you so much stronger.
"It'll be interesting to see the Everton players do the wheel! And when he brings the fines in.
"But I don't think Everton will go down now, because I've worked with Sean."