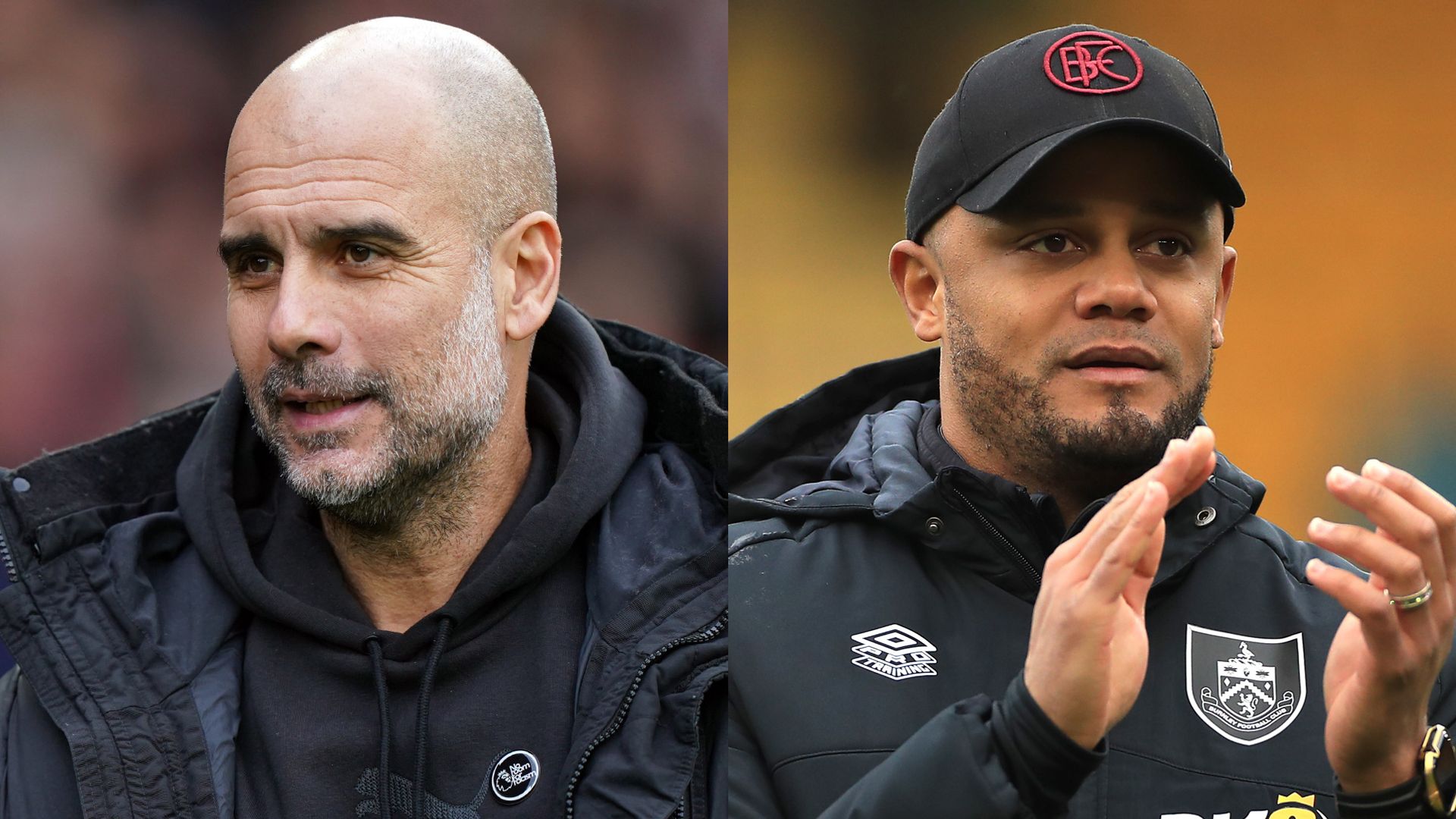 Vincent Kompany will return to Manchester City for the first time as manager as Burnley were drawn against his former side in the FA Cup quarter-finals.
Kompany spent 11 years at Man City, including three years under Pep Guardiola. He won two FA Cups with the club, including in his final season.
His Burnley side beat Fleetwood 1-0 on Wednesday, while Man City were 3-0 winners against Bristol City on Tuesday. Guardiola has only won the FA Cup once while at the club.
Grimsby – who shocked Premier League side Southampton on Wednesday evening – will make another trip to the south coast as they take on Brighton in the final eight. The in-form Seagulls are aiming for their first FA Cup trophy, having previously finished as runners-up in 1983 and beat Stoke in the fifth round.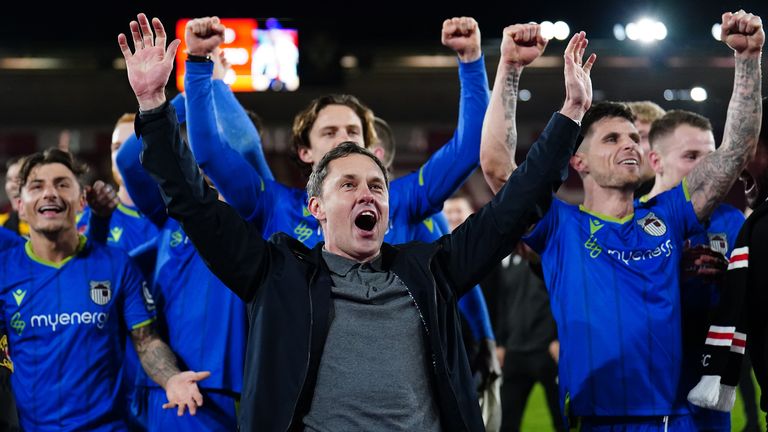 Manchester United have been drawn against Fulham in the draw's only all-Premier League tie. Erik ten Hag's men followed up their Carabao Cup win with a 3-1 fifth-round win against West Ham. Marco Silva's Fulham beat Leeds on Tuesday.
Man Utd's incredible TEN home draws in domestic cups
Since losing 3-1 to Leicester in the FA Cup quarter-final during the 2020/21 season, Man Utd have been drawn to play at home in TEN consecutive domestic cup ties.
This includes Wednesday's FA Cup quarter-final draw, where they have been drawn at home to Fulham.
September 22 2021: Man Utd 0-1 West Ham – EFL Cup

January 10 2022: Man Utd 1-0 Aston Villa – FA Cup

February 4 2022: Man Utd 1-1 Middlesbrough (7-8 pens) – FA Cup

November 10 2022: Man Utd 4-2 Aston Villa – EFL Cup

December 21 2022: Man Utd 2-0 Burnley – EFL Cup

January 6 2023: Man Utd 3-1 Everton – FA Cup

January 10 2023: Man Utd 3-0 Charlton – EFL Cup

January 28 2023: Man Utd 3-1 Reading – FA Cup

March 1 2023: Man Utd 3-1 West Ham – FA Cup

March 2023: Man Utd vs Fulham – FA Cup
*Excludes the two-legged Carabao Cup semi-final against Nottingham Forest
In November, Man Utd were 2-1 winners at Craven Cottage in the Premier League. They can still win three further trophies this season.
Blackburn and Sheffield United play in the final quarter-final tie. Both Championship clubs knocked out Premier League opposition, with Rovers seeing off Leicester while the Blades beat Tottenham at Bramall Lane.
The FA Cup quarter-final fixtures will be played across the weekend of March 18 and 19. The following semi-finals and final will be played at Wembley Stadium, with the showpiece taking place on Saturday June 3.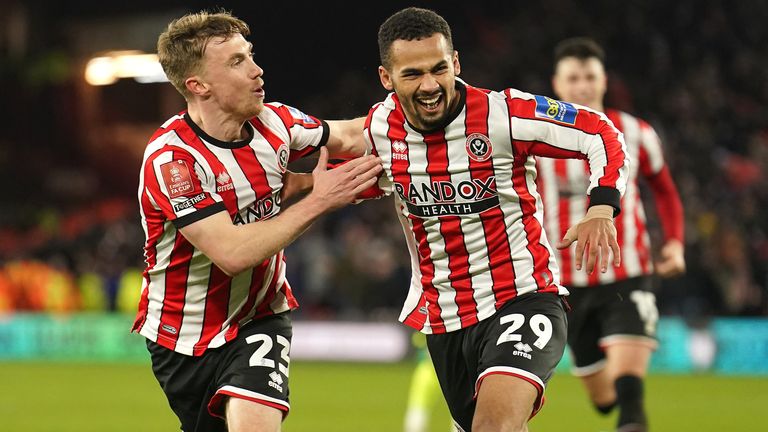 Kompany mixed on Man City return
Kompany is looking forward to an emotional return to Manchester City ahead of a match-up with old boss Pep Guardiola and a club he captained to four Premier League titles and two FA Cups.
"It's a double feeling to be honest," Kompany said. "My ties are extremely strong with the club and that remains. The kids will have a tough decision to make on the day but it's one we are looking forward to.
"We've got a few games now which are more important, which is every Championship fixture between that game and now but it will be a special day. I think for the players, this is an experience and they've earned the right to look forward to such a game."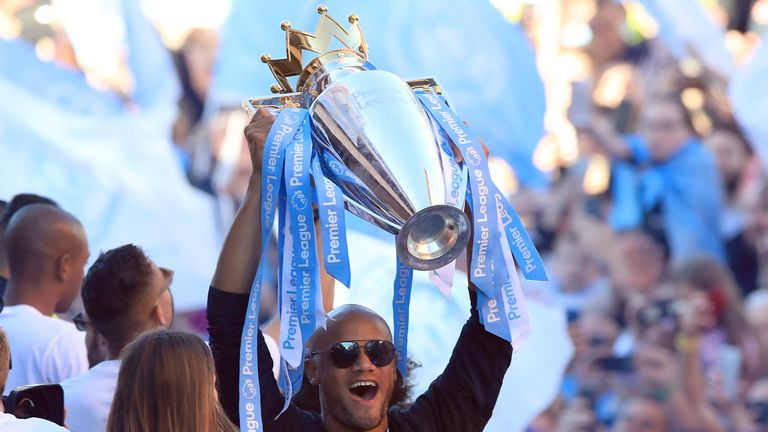 When City fixtures do not clash with Burnley, Kompany regularly takes his kids to a stadium where his statue stands outside. A warm reception will surely await off the pitch but not on it.
"From my side, I'm really calm about it," Kompany added. "I know that past the hugs and the high fives, there is a machine there that wants to win everything. We'll focus first on the Championship games and then give it the right place it deserves."
FA Cup quarter-final draw in full
Man City vs Burnley
Man Utd vs Fulham
Brighton vs Grimsby
Sheffield United vs Blackburn
FA Cup key dates
Quarter-finals – Set to be played the weekend of March 18 and 19
Semi-finals – Set to be played on the weekend of April 22 and 23
Final – Saturday June 3