As we inch closer to UFC 285, Jon Jones opened up about the P4P list and the current rankings. The P4P list came under a lot of scrutinies after the recent fight between Islam Makhachev and Alexander Volkanovski. The Australian put his #1 spot on the line against Makhachev for his lightweight title. However, Makhachev did not get the #1 spot despite beating Volkanovski on the scorecards and retaining the belt.
Now, former P4P #1 rank holder Jones has given his thoughts on Makhachev and Volkanovski leading the list. With his return, many expect Jones to enter the P4P list top ranks again with a win. Currently sitting at the #10 spot, Jones commented on the situation during an interview with Alexander Volkanovski and Robert Whittaker present in the studio.
Jon Jones on the current P4P rankings
Jon Jones had nothing but good things to say about Alexander Volkanovski and Islam Makhachev. After their recent run of form, the 35-year-old admitted that they deserved the P4p top spots. He also mentioned that their activity was also a deciding factor in determining the pound-for-pound spots.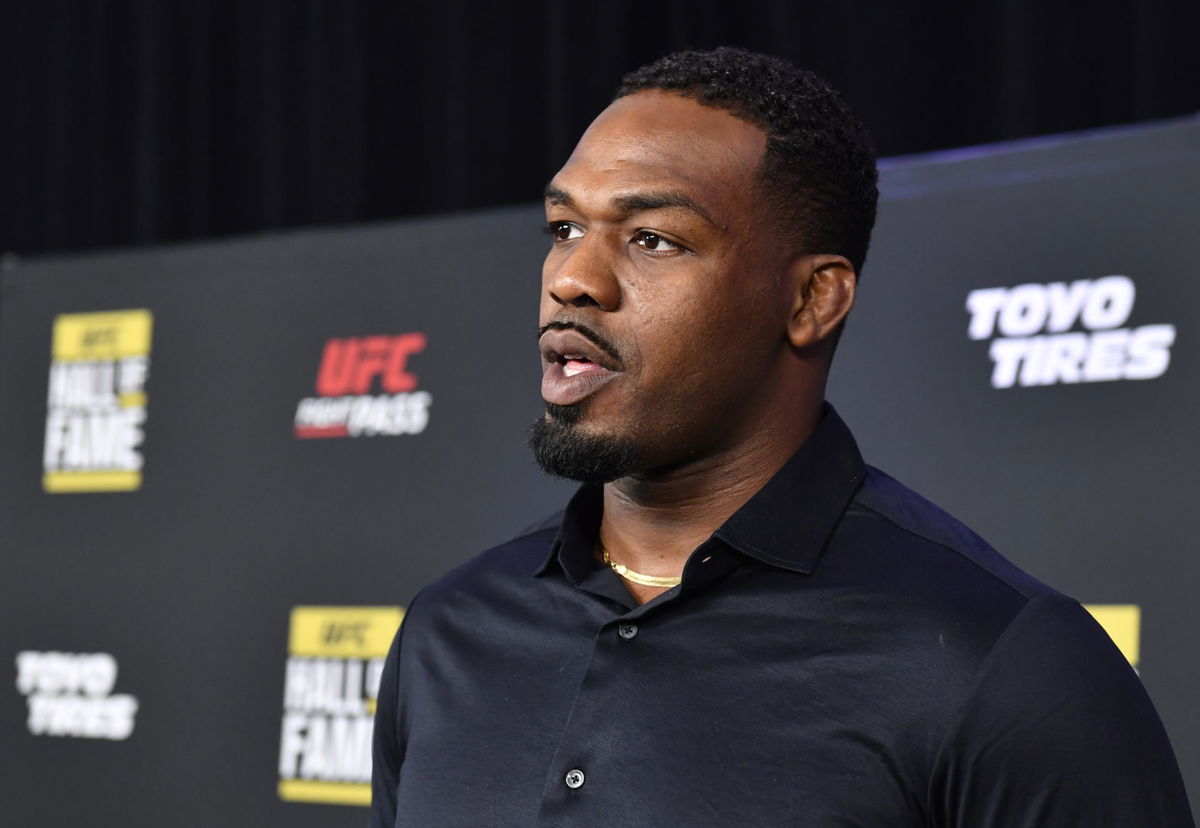 He said, "I think Alex, Islam, you know these are the guys who's been fighting. I haven't been competing and they deserve to be the top fighters on the planet… These guys looked great, man."
He further added, "I haven't even competed yet, so how could I have a problem with these guys being the top fighters on the planet? I don't. I think they deserve to be exactly where they are."
ALSO READ– UFC World Reacts as Chael Sonnen Stirs the Pot With Jon Jones, Holly Holm & Valentina Shevchenko Relationship Rumors
While being content with the P4P list, Jones also had some compliments for the current #1 ranked Alexander Volkanovski.
Jones pays respect to Volkanovski
It takes quality to recognize quality. As an elite martial artist himself, Jones had no trouble giving due credit to Alexander Volkanovski for his recent exploits. Th 35-year-old had high praise from the man from Down Under.
He said, "Alex is one of the most complete athletes in the game right now. His striking, his endurance, his fitness, you know. His love for his country, the way his country receives him, everything about him. I'm a huge fan. I'm an absolute huge fan. He deserves to be one of the top fighters on the planet right now."
Back when he was active, Jones occupied the number-one spot on the list for a very long time. In fact, he maintained his top spot since the list's introduction in 2013, until Khabib Nurmagomedov briefly occupied it in 2020.
Watch This Story– Has Ciryl Gane ever lost in MMA?
With his return at UFC 285, do you think Jones could retake the throne with a win? Let us know in the comment below.
The post Jon Jones Takes a Back Seat to Reveal His Top P4P UFC Fighter Between Islam Makhachev & Alexander Volkanovski appeared first on EssentiallySports.