The current world champion Max Verstappen and Red Bull will start as clear favorites at the Bahrain Grand Prix under the floodlights. Right after the preseason testing, it became evident that Red Bull's genius move of making minor changes to RB 19 had been successful. Additionally, the possibility that Red Bull will be the squad to beat has grown stronger during the early practice session. However, despite all the positive speculations around his team, Verstappen doesn't want to rule out the possibility of a potential "untapped" threat from Lewis Hamilton and Mercedes.
Nothing has gone in Mercedes' favor since 2021. Following the devastating Abu Dhabi Grand Prix results, Lewis Hamilton and the company faced a difficult 2022 season. And with this year's preseason testing and practice session, the chances of the silver arrows giving Ferrari and Red Bull title contention seemed to be quite low. Max Verstappen, who has given everything to take on Lewis Hamilton in 2021, knows what it takes to topple the seven-time champion. Following his experience with the Briton, the double champion does not want to downplay the threat Hamilton poses.
In an interview with Standard Sport, Verstappen said, "I don't count out Lewis and Mercedes," "They have a different philosophy and maybe it takes a little bit more time to nail it. With these new cars, we don't know what direction it is going to give the biggest margin in terms of where you improve. Maybe at one point, we stall, I don't know. Maybe they still have a lot of untapped potential." The current statement of Verstappen hints at some untapped potential team Mercedes might show in the upcoming Bahrain Grand Prix.
READ MORE: Max Verstappen Brings Lewis Hamilton to His Knees as Scary Reality Starts to Sink In
For almost a decade, Mercedes has ruled the sport. Even though the previous season didn't go as the German manufacturers may have hoped, the team still was strongly connected throughout the entire campaign, with Sir Lewis Hamilton serving as the key conduit. And now, once again, the British driver had taken the stage to encourage his crew and provide some upbeat thoughts.
Lewis Hamilton is ready to take the championship battle
Mercedes struggled with the porpoising problem last year, and that turned out to be their biggest obstacle to challenge the other top two teams. And it appears that the Silver Arrows have once again gotten off to a slow start this year as both the pre-season testing and the early practice session didn't go the Mercedes' way. Nonetheless, Mr. Optimistic Lewis Hamilton has asserted that he is prepared for the championship battle.
While conversing with the sky sports, the Briton said, "We will find out in the next couple of days for what is realistic. But that's what I have prepared for. I have prepared myself for a championship battle. Whether or not we have the equipment for a championship battle? We will find out. But I do believe that I have the team, still, who are championship worthy. "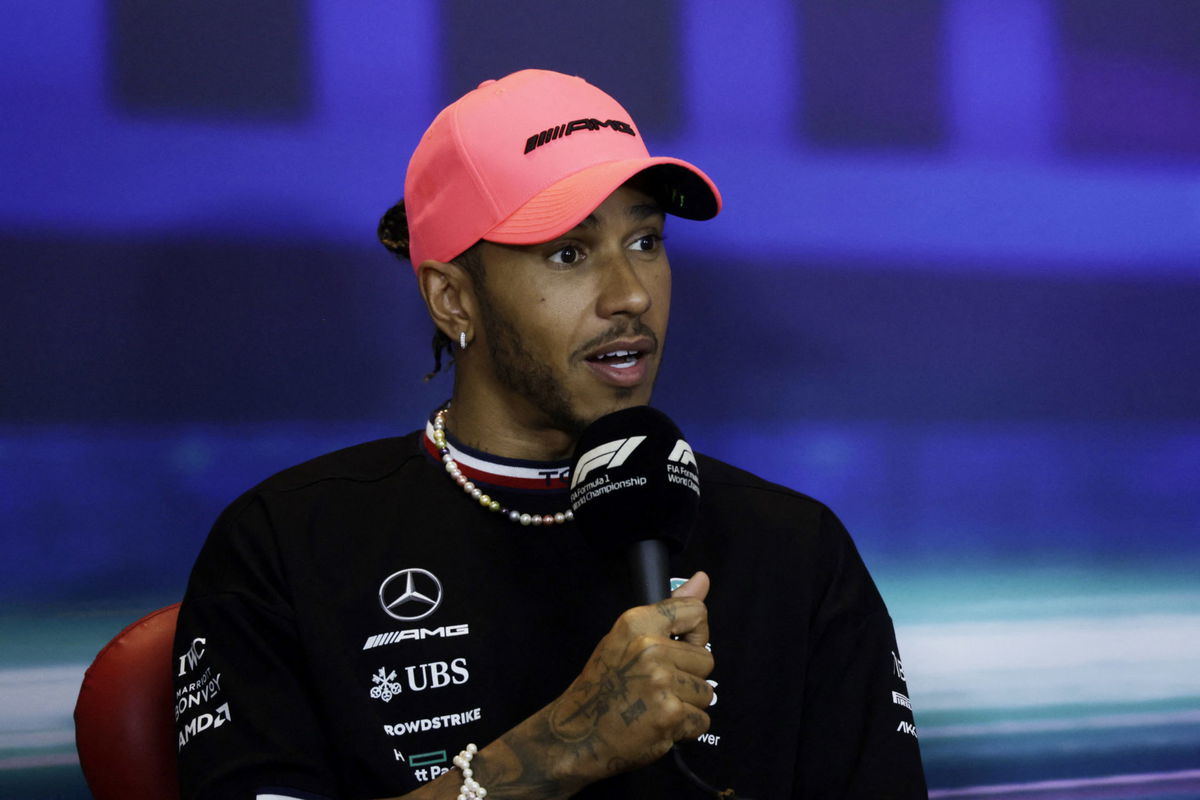 The seven-time champion continued by saying that last year, the squad tried to make adjustments in a hurry and failed, but this year, things are different. He said, " Last year we were in panic mode – 'what is the issue? Fix it!' It took us forever to fully understand it. This year, we start with a car that doesn't bounce but it is similar to last year's cars. But there are positives. It is a good foundation to work on."
WATCH THIS STORY: "It's Broken Me and Built Me" – Lewis Hamilton Puts Into Words the Turmoils of F1
Do you think Hamilton can really pose a threat to Verstappen or the Dutch driver will win his third straight title and join another exclusive club?
The post Max Verstappen Walks an Extra Mile to Unearth Lewis Hamilton's "Untapped" Threat appeared first on EssentiallySports.