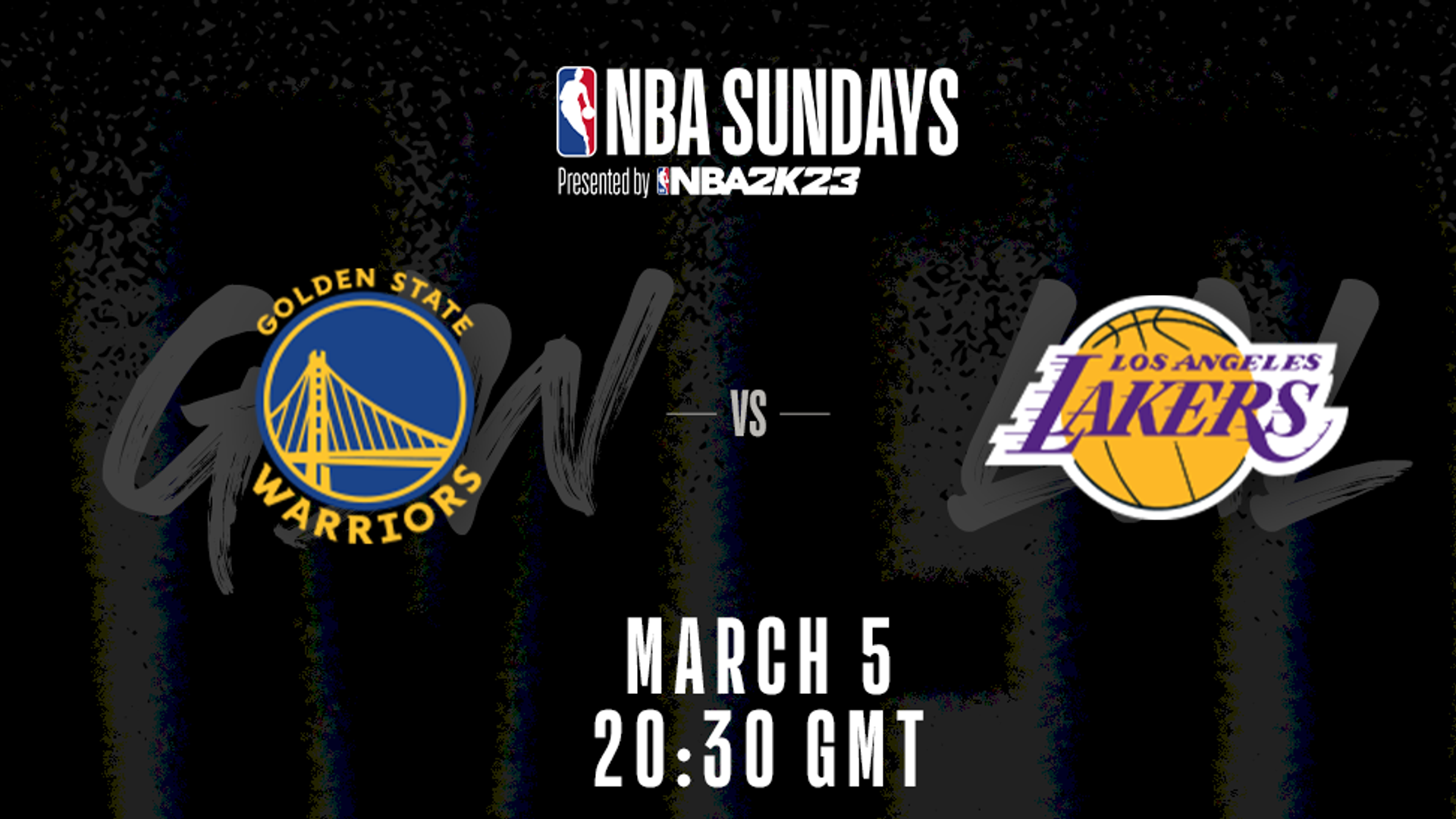 This Sunday's prime-time game sees the Golden State Warriors and the Los Angeles Lakers take to the court live from 8.30pm and you can watch for free in the stream above.
Both franchises are without key players as they battle to occupy a spot in this summer's play-in tournament.
After LeBron James landed awkwardly on his ankle in the third quarter of Tuesday night's clash with the Dallas Mavericks and later said he had "heard a pop", many Lakers fans will have felt their season's hopes went 'pop' with it.
Reports in the following days suggested that the 38-year-old would be sidelined for multiple weeks.
Without James they haven't struggled as much offensively as they have defensively. The 26 turnovers notched against the Memphis Grizzlies certainly proved that. So has the rise of Malik Beasley and Jarred Vanderbilt.
But sooner or later, the reality of the situation has to set in: they are floundering in 11th position in the Western Conference standings, with around 20 games left in the regular season to muster up some sort of comeback plan while the Portland Trail Blazers snap at their heels.
That element of despair, however, is also familiar to this Sunday's opposition. Indeed, the Warriors are also without their talisman, Stephen Curry, who has missed a chunk of the Dubs' 2022/23 campaign with partial tears to his superior tibiofibular ligaments as well as a contusion to his left lower leg.
The Dubs have also suffered for it. Nobody would've expected them to be struggling to compete with the league's best, let alone fighting to make the play-in tournament.
Whether they win this weekend's matchup will rely solely on the efficiency of their attack. So far, it's being led by Klay Thompson, who averaged 32 points per game in his last three on-court encounters, and impressed against the Houston Rockets and the Minnesota Timberwolves.
With only Jordan Poole left as a support system, he might have to do it all himself against an unstable Lakers defence.
If you want to catch all this drama and suspense live, you're in the right place. Sky Sports will be live streaming the game on its YouTube channel and also broadcasting on Sky Sports Arena.