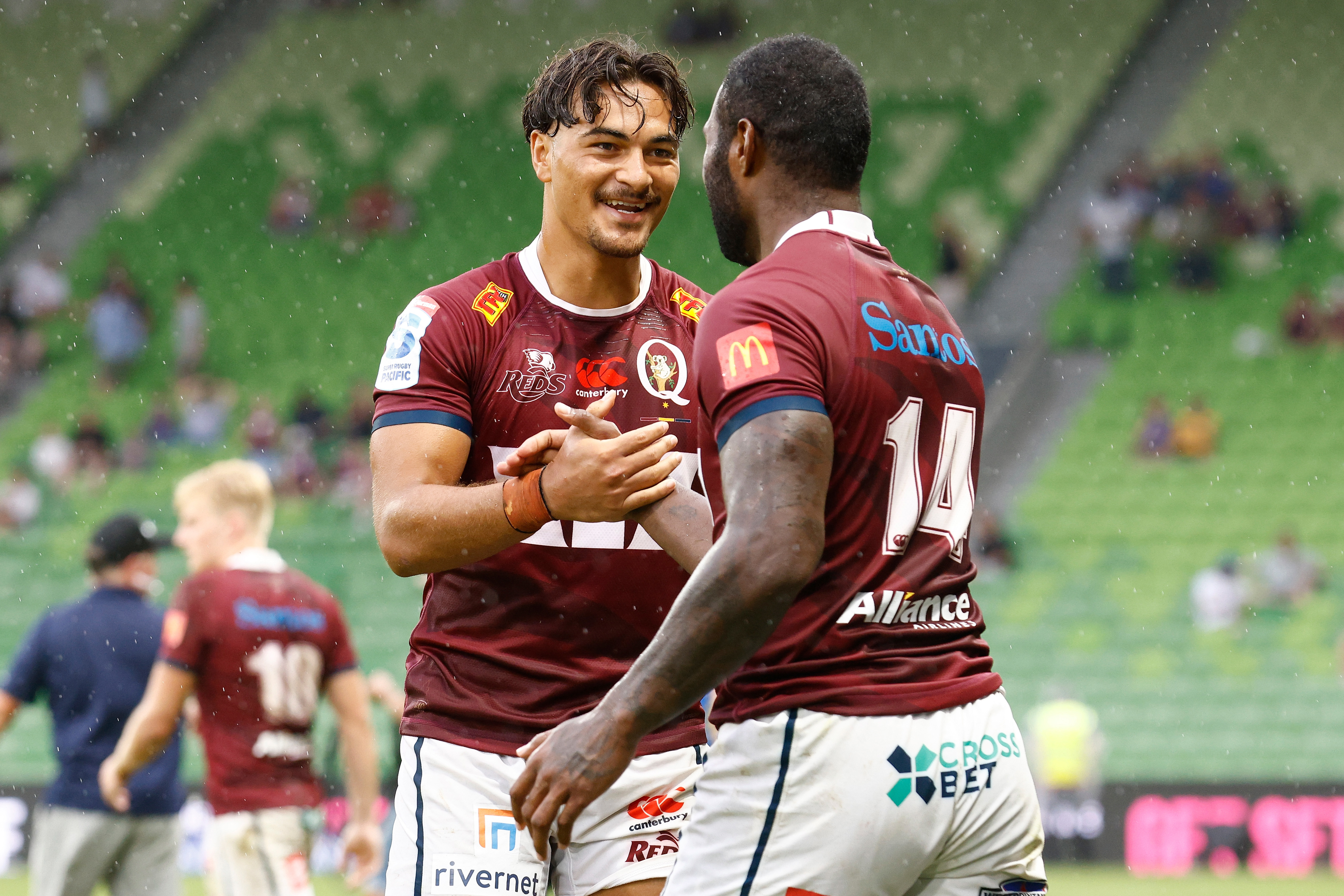 Can you believe it? The Reds absolutely demolish the Force, taking it 71-20.
It's the equal-most tries the Reds have scored in a match with 10 all told and the highest score in Super Rugby Pacific history for the side.
It's a disastrous result for the Western Force, who in round one defeated the Melbourne Rebels in style.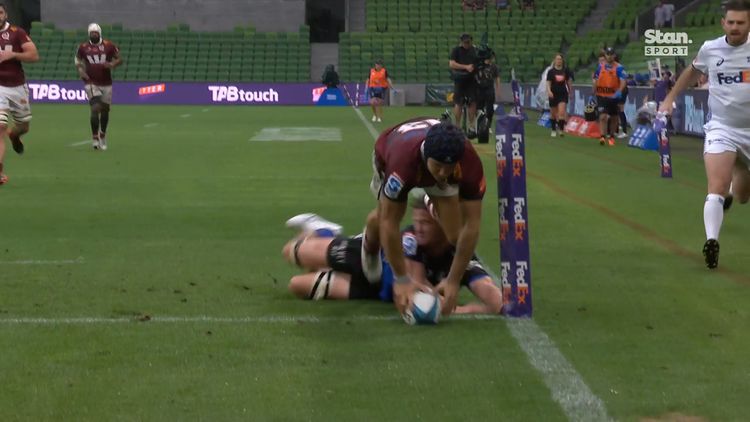 "Really happy with that," said Liam Wright.
"We took last week as a group personally and wanted to just try and play our brand of footy and put that into show a little bit more.
"I think the new rules go to show that fatigue is such a factor in the game. The more you play with a man down, which we survived that period there just before halftime, it helped us."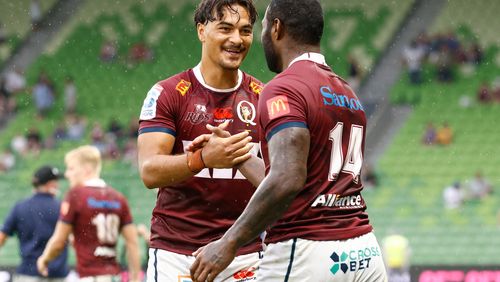 It's the perfect comeback for Brad Thorn's men after their 47-13 first round defeat to the Hurricanes last week.
For the Force, it was a day to forget.
"It is a tough one, mate," said stand-in Force captain Bryce Hegarty.
"Very frustrating. Certainly not the performance the team wants to put in coming down here for Super Round, but, you know, back to the drawing board.
"It's tough. We made it hard for ourselves. Our discipline was terrible. We had three or four cards in the end. Makes it hard.
"It's unfortunate and the Reds capitalised on our ill-discipline."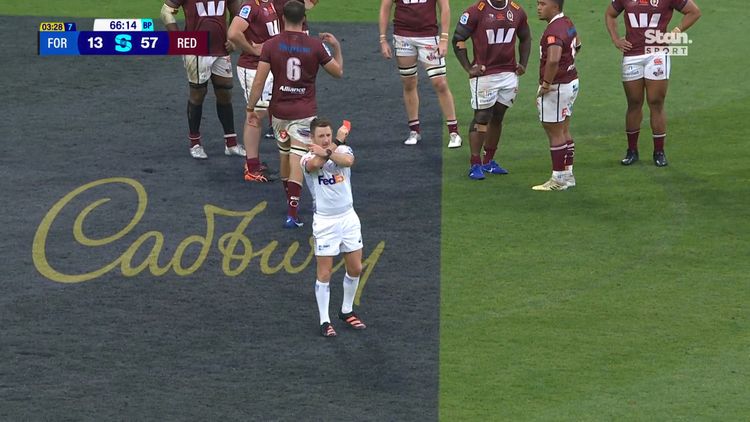 Hegarty conceded new Force coach Simon Cron would be frustrated by the staggering loss.
"He'll be extremely disappointed," said Hegarty.
"It's not good enough for a professional rugby team to put out that kind of performance, especially when you're making it hard for yourself like that.
"That's sad, but he'll fix that."
The Force will face Moana Pasifika in round three while the Reds head to the capital to play the Brumbies.