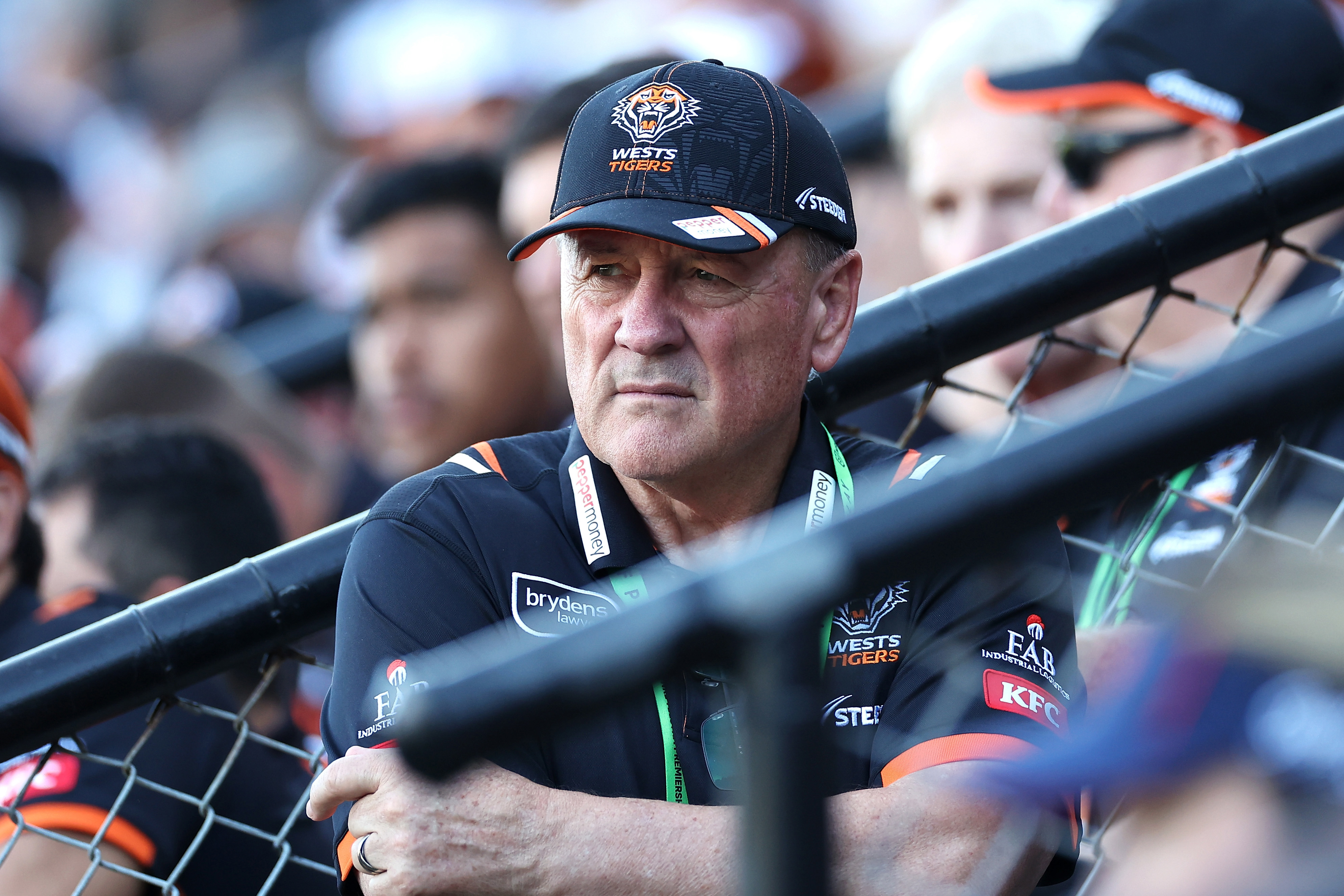 Tigers coach Tim Sheens has given a blunt assessment of his side's round one performance against the Titans.
The Tigers enjoyed a strong run of field position and possession in the 20 minutes after the break, but were only able to convert it into points.
"They didn't win it as much as we lost it by the way of some fundamental errors," Sheens told reporters.
"Our discipline was good … and we had great patches of [defence] but just little things here and there broke it away from us."
Sheens said there were other times the Tigers showed strong flashes, but said his troops were probably guilty of over-playing.
"We tried and tried and tried, but we probably needed get over in that next 15 or 20 minutes to bring us back to playing steady footy, instead of pushing things and trying to score.
"As silly as it sounds, trying to score doesn't work."