The announcement of the latest season of 'The Ultimate Fighter' delighted a lot of UFC fans. Apart from having its own massive viewership, it features the UFC icon, Conor McGregor. The fact that 'Mystic Mac' would be returning to the UFC platform after a prolonged break of almost two years enchanted a lot of fans regarding TUF 31.
However, things had also turned bitter, as fans accused McGregor of trying to get his preferred fighters into his team. Amid all this, the TUF authorities finally revealed the list of the Lightweight and Bantamweight fighters to be featured in the upcoming season. The news made massive headlines and had a lot of fans talking about it.
Noted MMA coverage personalities also shared this TUF-related news
Some famed MMA coverage personalities made this news about the revelation of the TUF Bantamweight and Lightweight fighters public, including the 'TSN Sports' MMA reporter, Aaron Bronsteter.
He recently put out a tweet with two snaps, one of which displayed the Lightweights set to be a part of the show. The other one featured the names of the Bantamweight fighters who would compete in TUF 31. Bronsteter also captioned his post, "#TUF31 Cast".
#TUF31 Cast pic.twitter.com/cSrO87FoBb

— Aaron Bronsteter (@aaronbronsteter) March 5, 2023
However, these fighters were not the only ones who would be featured in TUF 31. Some fans might expect that they will get more such updates from Bronsteter.
READ MORE – Conor McGregor Shouts a Two-Word Message to Alexa Grasso as MMA Heart-Throb Captures Flyweight Throne at UFC 285
It will also be interesting to watch which of these fighters goes to team McGregor and which to Team Chandler.
Fans expect TUF 31 featuring Conor McGregor to be an enthraller
TUF has always been a huge entertainer for fight fans. With its advancing seasons, the UFC-produced reality television series also grew in popularity and became the most widely known fight reality show.
But the addition of 'The Notorious' McGregor to this season of TUF might turn out to be a huge factor. McGregor had already started making news even before the shoot for TUF commenced. Looking at all of this, we might expect that a lot of viewers will tune in to TUF 31.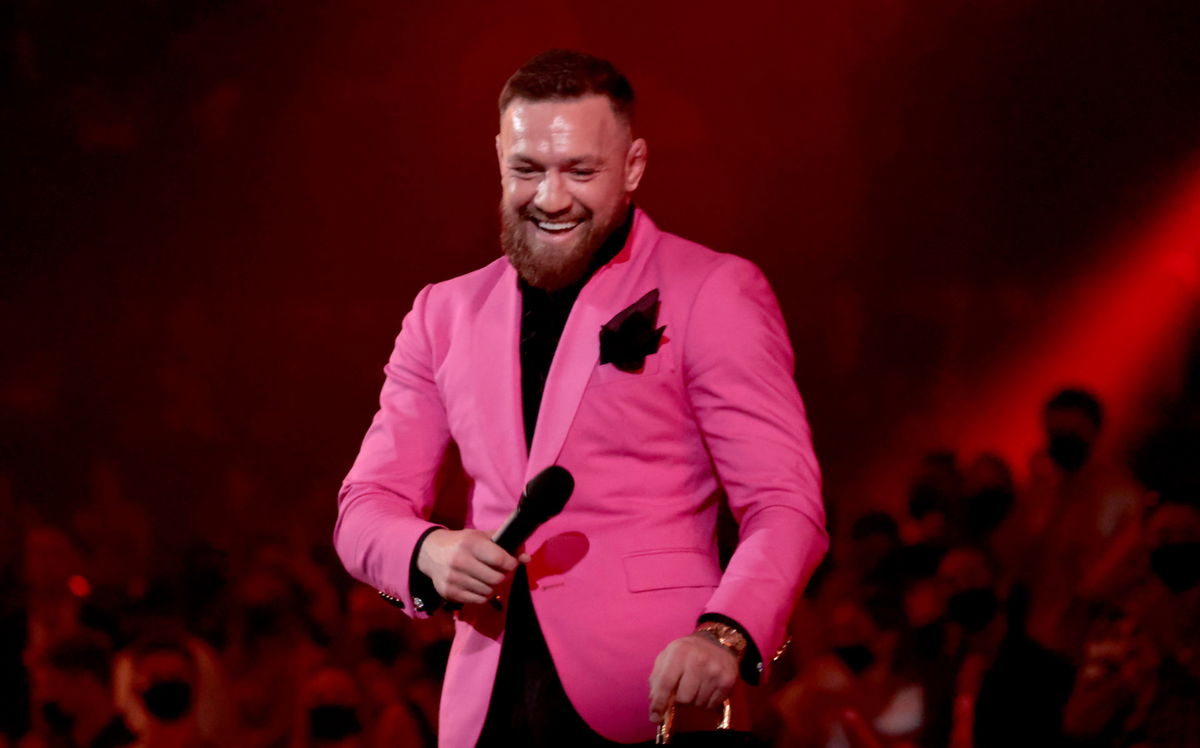 On the other hand, 'Iron' Michael Chandler is known for his superb showmanship inside the Octagon. He has showcased that he also possesses excellent control over the mic. Chandler's iconic post-fight interview calling out 'Mystic Mac' McGregor and 'The Eagle' Khabib Nurmagomedov together is also one of the most-viewed highlight reel moments of the UFC.
Watch This Story – Everything to know about Conor McGregor-Michael Chandler TUF 31
With two exciting fighters ready to take the spot of coaches, it's quite expected that the fans would be awaiting the initiation of the broadcast of TUF 31 pretty eagerly. What do you make of the new TUF roster? Let us know in the comments below.
The post UFC Unveils TUF 31 Cast With Surprising Names Headed by Conor McGregor and Michael Chandler appeared first on EssentiallySports.