The Dayton 500 might not have gone well for Chase Elliott, but he earned a second spot at the Auto Club 400 race just after that. His comeback game in the Cup Series season is looking strong. The young driver inherits a legacy from the NASCAR legend, Bill Elliott. Although he is young and has a long way to go, he has already won a lot of people's hearts with his charm. He is one of the most popular drivers in NASCAR. It was very unfortunate for the Hendrick Motorsports driver, as he missed the recent race at Las Vegas due to an injury. But for his fans, nothing stops him from showing his funny side.
Chase Elliott gives his take on America's Favorite Morning Routine!
In an interview on the 'Pardon My Take' podcast, he shows his goofy side to his fans. The host makes him very comfortable, and while having a conversation about having coffee, he makes him realize why some people need more of it. As the interview began, the host offered Chase a cup of coffee. When he asked Chase how many cups of coffee he would drink in a day, he replied maybe half or one.
Chase said, "I'm not like one of those people that has to have it, you know what I'm saying."
His answer left the host amazed, and he said that Chase was talking to someone who has to have a coffee. The host immediately asked him if he had any kids, to which Chase replied he had none. The host did not miss the chance and informed him, sayings, "Once you have kids then then yeah then you have to have it."
Chase asked the host if he had any kids. When he got to know the host had two kids, he realized the need for coffee and replied, "I can see that."
Read More: Chase Elliott Reveals the Hardest Part of His Job, and It's Got Nothing to Do With Driving
It looks like Chase certainly has an idea now why people, especially with kids, need to have more coffee. And one day he might have to increase his coffee quota too.
The host and Chase Elliott also talked about a hobby of the driver
There was more to the interview as the host asked Chase about his love for flying planes in his free time and the adrenaline rush that comes with it. Chase enlightened him that flying was not just for fun for him, but also work. He revealed that everywhere he travels for a race he is the one flying the plane. Chase said it was more of a work tool for him as he travels often. The host of the show even went on to call him a badass for it. But that's not all!
Chase had once expressed in an interview that his entire family was into flying, and if it weren't for his racing career, he would have taken up this exciting option.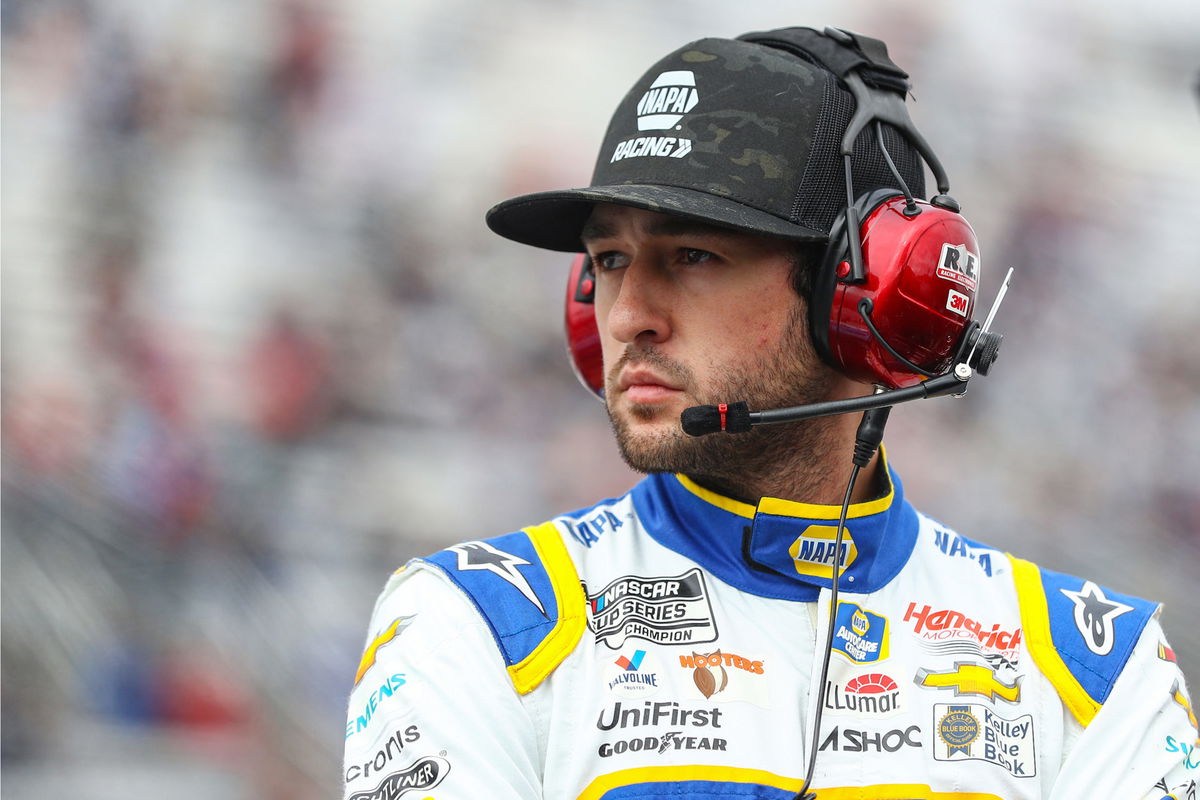 Among other things, this is one more thing that he has in common with his dad. Though he doesn't know what the future holds for him, if he was to part ways with racing, he would certainly consider this option.
Watch this Story: NASCAR's Very Own Chase Elliott Wishes They Had a Walk Out Song Like MMA Fighters
NASCAR fans missed their favorite Chase from the weekend race. They certainly want him to recover soon and get back on track. We wish him a speedy recovery and hopefully get to see him behind the wheel at the next race.
The post Chase Elliott Agrees "Once You Have Kids, Then You Have to Have It" on America's Favorite Morning Routine appeared first on EssentiallySports.