Legendary comedian Chris Rock is back with a new stand-up special. The special titled Selective Outrage was the first of its kind live event for Netflix and is now available to watch on the platform. In the hour-long special, Rock's set took the audience on a journey into contemporary issues regarding race, money, marriage, and the infamous Oscars incident. He carefully navigated every single theme he picked up, and, in return, was rewarded with laughs and applause from the audience.
This special is the first piece of work Rock has put out after his controversy with actor Will Smith at last year's Oscars ceremony. The special ended with a standing ovation from the audience, who acknowledged his masterful artistry and stage presence. Within that hour, Rock talked about the victim play, and race issues, often using popular names like Meghan Markle, and Draymond Green as analogies to drive his point through.
Playing a victim is the trend
Chris Rock touched upon a very contentious issue in the contemporary world, that of being a victim. He said, "Right now we live in a world, where the emergency room is filled up with motherfuc*ers with papercuts". While acknowledging the plight of real victims, he added, "If everybody claims to be a victim, when the real victims need help, ain't nobody gon' be there to help them".
Further contextualizing the same, he went on to talk about Meghan Markle. The now Duchess of Sussex got married to Prince Harry, the Duke of Sussex in 2018. However, eventually, things started to fall out of place with the British royal family. In March 2021, the couple was interviewed by Oprah Winfrey where they revealed the racial discrimination within the family. The two also emphasized how Markle was treated differently because of her race.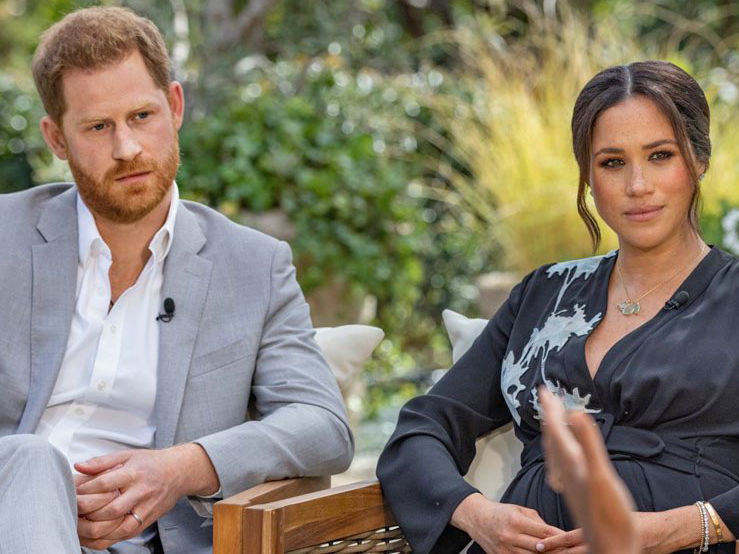 Talking about Markle, Rock said, "Going on Oprah saying I didn't know how racist they were! IT'S THE ROYAL FAMILY. They are the original racists. They invented colonialism. They're the OGs of racism". "These motherfuc*ers invested in slavery like it was Shark Tank".
Watch This Story: Meghan Markle's American Bestie Serena Williams Becomes Villain After Her Queen Elizabeth Gesture Goes Insanely Viral
Moreover, the comedian then touched upon the issue of the royal couple's baby. Markle in her interview talked about how the royal family was concerned about the color of the baby's skin. Rock said, "It's not racist, even black people wanna know, how brown the baby gonna be," referencing Draymond Green and Stephen Curry of the Golden State Warriors.
Chris Rock on Draymond Green and Steph Curry
Rock joked about how even black people want to know the color of their children. He said, "You've got to know what kind of black child you're going to get". "Is this a Steph Curry baby? or a Draymond Green baby? That Draymond baby's gonna have a hard life".
Do you think he could have highlighted the issue differently or was this the right way to make an impact? Let us know in the comments below.
Read More: "I Never Felt Fully Safe Walking the Streets Again": 6x NBA Champion Kareem Abdul-Jabbar Faced 1 Life-Changing Incident as a Teenager
The post "Emergency Room Is Filled With Motherfuc*ers With Papercuts": Chris Rock Slams Meghan Markle and Draymond Green In Collateral Damage appeared first on EssentiallySports.