This weekend has been a massive one for motorsports. Firstly, Formula One is back with the Bahrain Grand Prix, followed by the season-opening IndyCar race, and then there was the Cup Series affair in Vegas. During the Grand Prix of St. Petersburg, there was a wild incident at the start. Devlin DeFrancesco and Kyle Kirkwood got the worst of a seven-car pile-up. It could very nearly have been eight, had it not been for the lightning-quick reflexes of Conor Daly.
View this post on Instagram
Daly managed to pick out a space along the outside wall and squeezed past the pileup. Just in time too, as Benjamin Pedersen's car speared into the stricken DeFrancesco. Other drivers involved were Rinus Veekay, Jack Harvey, Helio Castroneves, Santino Ferrucci, and Simon Pagenaud. Though Sting Ray Robb and Felix Rosenqvist also got caught in the wreck, they were able to continue racing.
READ MORE: Floyd Mayweather's NASCAR Driver Comes Clean on Unheard Issue; Gets an Outpour of Sympathy & Support From Fans
How did NASCAR fans react to the crazy scenes from Conor Daly?
Even NASCAR fans went wild when they saw Daly's crazy reflexes. Fans harked back to Daly's limited NASCAR experience when he competed in the Daytona 500 earlier this year. Many were calling him a "NASCAR legend" and a "Daytona 500 champ."
All this, in spite of the fact that he finished in 29th position at the Daytona International Speedway. One fan cheered, "Riding that wall!! He did learn from NASCAR."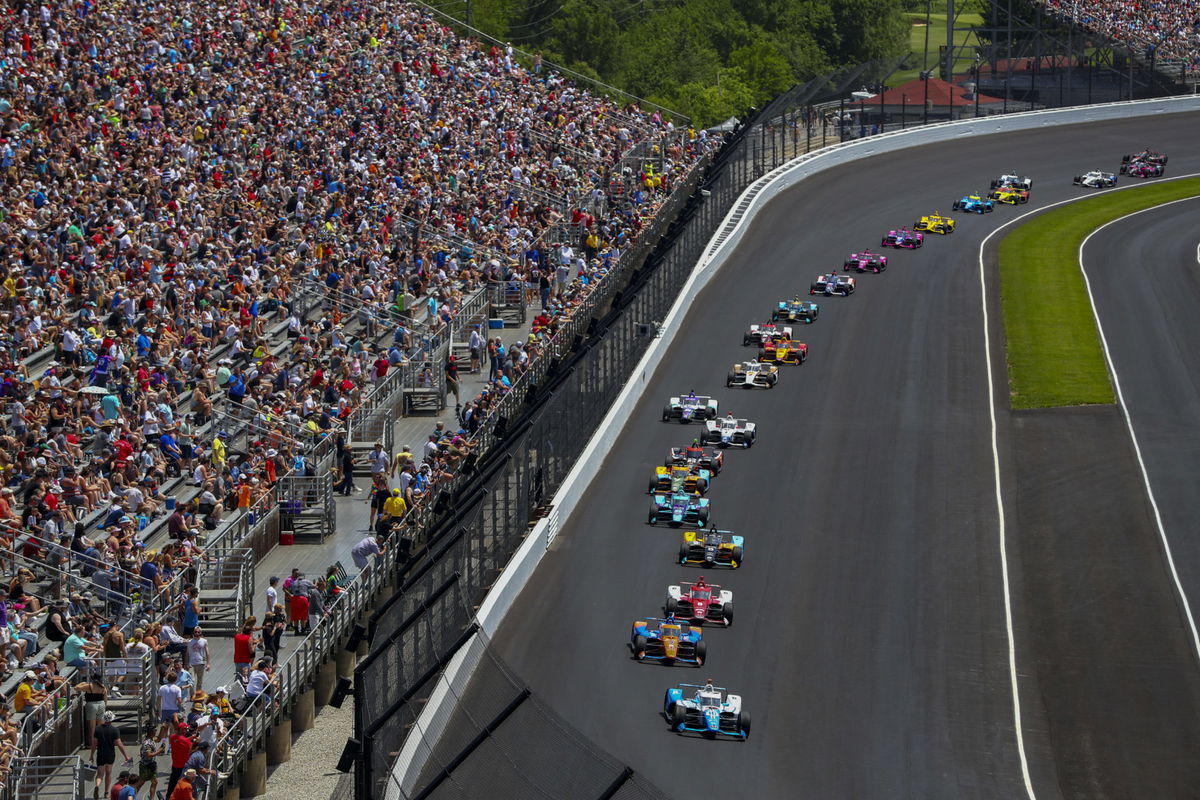 There were similar sentiments expressing that he learned those skills from competing in NASCAR and the Daytona 500. Some even compared him to NASCAR pop culture icons, Lightning McQueen from Cars and Cole Trickle from Days of Thunder. In the end, the Ed Carpenter Racing driver finished the race in 14th place. This was fairly impressive, considering that there were multiple wrecks at the Grand Prix of St Petersburg.
WATCH THIS STORY: "This Actually Sucks" – Reports of $40 Million-Worth Record Indy 500 Champion Joining Floyd Mayweather's NASCAR Team Draws Flaw
The post "Learned That From NASCAR"—Conor Daly Believes He "Might Need a Change of Shorts" After Unreal Escape as NASCAR Fans Take Credit appeared first on EssentiallySports.