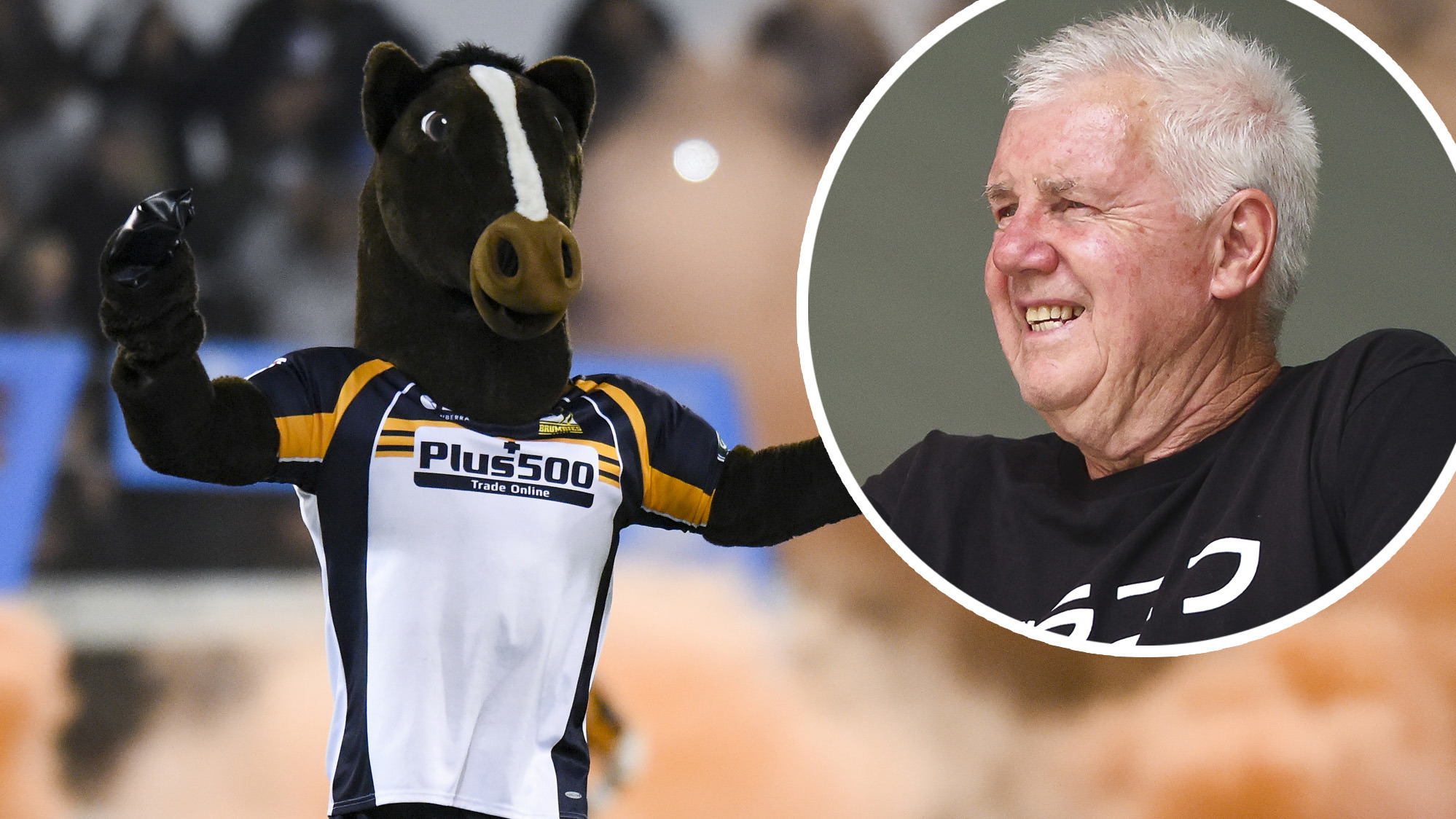 Team, it's good to be with you on a Monday again.
Super Rugby Pacific off to a flyer, Rugby World Cup around the corner, a new Wallabies coach. There's a bit goin' on.
As we did here last year, I'll roll out a few easy-to-read spots from across the weekend that was.
Watch the 2023 Super Rugby Pacific season on the home of rugby, Stan Sport. All matches streaming ad free, live and on demand
MARCH BLEDISLOE
The Brumbies v Blues game was an absolute belter in the baking sun at AAMI Park.
Both Nic White and Dalton Papalii described the match as having a test match intensity and quality about it.
I had the benefit of catching the game from the sideline and some of the collisions were so willing, they'd echo out from the middle.
READ MORE: Piastri's Formula 1 debut ends in disaster
READ MORE: 'Chief money maker' behind huge Aussie sport
READ MORE: 'Glaring' solution to alarming Panthers slide
The phase play was incredibly quick and referee Ben O'Keefe kept the pace of the game up wonderfully.
It all made for the most entertaining scoreless half of Super Rugby ever played. Speaking of Bledisloes, we're back to Melbourne for a night at the MCG in July.
HORSING AROUND
It was the meet up none of us ever imagined happening, but when Aussie Icon Daryl Braithwaite was booked to perform at Super Round, Channel 9 producing wizard Cam Elkin set about organising something very special.
Ahead of his Sunday set, Brumby Jack finally got the chance to meet the legend of Aussie music. Braithwaite got the gag straight up but almost came unstuck when he went in for a hug with BJ.
In his heightened state, Brumby Jack cannoned his rather large head into Braithwaite's jugular which had him gasping for air.
Thankfully he was OK and went on to deliver a quality set.
Turns out Braithwaite is also a legit rugby fan. He grew up cheering Randwick at Coogee Oval and even performed at the 2019 Rugby World Cup.
TATTOO WHO
The Melbourne Rebels have picked up a good one in popular Italian winger Monty Ioane. The nephew of Wallabies speedster Digby Ioane moves like his uncle and has a similar personality to go with it.
I caught up with him pre-season for a chat and was blown away by some of the ink he's got on his legs. Get this for a run of tattoos, Elvis Presley, Michael Jackson, Michael Jordan and Bruce Lee.
When asked, 'Why? Why Elvis?' he simply responded… 'Because he's cool.'
Hard to argue.
Donaldson finishes classy NSW try
GOOD LUCK
Saturday night's clash between the Fijian Drua and Waratahs was not for the soft.
Following the tragic loss of squad member Ratu Pasikali Bale Naevo, the Drua came out firing. Every tackle made on the men in sky blue was laced with pain.
What added to the theatre was the huge Fijian fan base who made a deafening 'OOOOOOO' sound from the stands, perfectly timing it to the moment of impact.
There was one run of defence in the first half that saw them make six straight dominant hits, each one leaving a Tah totalled.
If that's a marker laid in Melbourne, can you imagine how ferocious it's going to be when they host in Suva? Good luck to all you travelling sides, it's not going to be pleasant.
ALL OVER THE SCHOUPP
Best onfield reaction from the weekend has to go to Brumbies prop Blake Schoupp who won a crucial breakdown penalty late in the game.
The big guy went berserk as I'm sure many of his club teammates did at Southern Districts.
Schoupp's time in the Shute Shield has been well documented and he's a great example of what can be achieved through patience at that level.
Here's hoping we see more graduates from club comps around the country who've well and truly earned their shot.
SBW sledged for sideline fashion choice
SKY SWAP
With six games in three days, Channel 9 and Stan needed to call on some back-up talent from their counterparts at Sky Sport NZ.
Legendary caller Grant Nisbett, All Blacks legend Mils Muliaina and Super Rugby Champion Joe Wheeler all made the trip over and starred across the marathon broadcasts.
Wheeler is a proper character who famously did a live cross in NZ with semi-naked team-mate Fumiaki Tanaka sprawled across his lap.
The likeable former lock led the charge away from AAMI park too, with a corner of the lowest pub in Melbourne now named after him.
YOUR SHOUT
Finally, which long-established Aussie rugby journo landed a six-leg Super Round multi turning $20 into $3000?
The writer in question then legged it out of Melbourne before anyone could ask them to shout a few post-tournament beers.
For a daily dose of the best of the breaking news and exclusive content from Wide World of Sports, subscribe to our newsletter by clicking here!
Eddie Jones' remarkable career in pictures: Hooker, teacher and master coach improbably leads Wallabies again