Every football fan in the world has their eyes firmly set on Aaron Rodgers. With all the recent developments, Rodgers and the Green Bay Packers are expected to be going their separate ways. Rodgers was however not the only quarterback testing out the markets as names such as Derek Carr and Geno Smith were out there as well. With Carr finalizing a deal with New Orleans, and Smith continuing his time in a Seattle uniform, Rodgers remains the only big fish out there. However, a teammate doesn't want his QB to leave the team.
Having completed his 'darkness retreat', Rodgers is expected to drop his decision anytime in the near future. While some Green Bay officials would like to see Rodgers leave once and for all, that is not the case with his teammates. Aaron Jones is the newest name on the A-Rod support team.
The value of Aaron Rodgers
The four-time NFL MVP has established himself as arguably one of the best to ever lace it up. In addition to being a first-team all-pro selection four times, the Super Bowl champion also boasts ten pro bowl selections and held the NFL offensive player of the year award twice.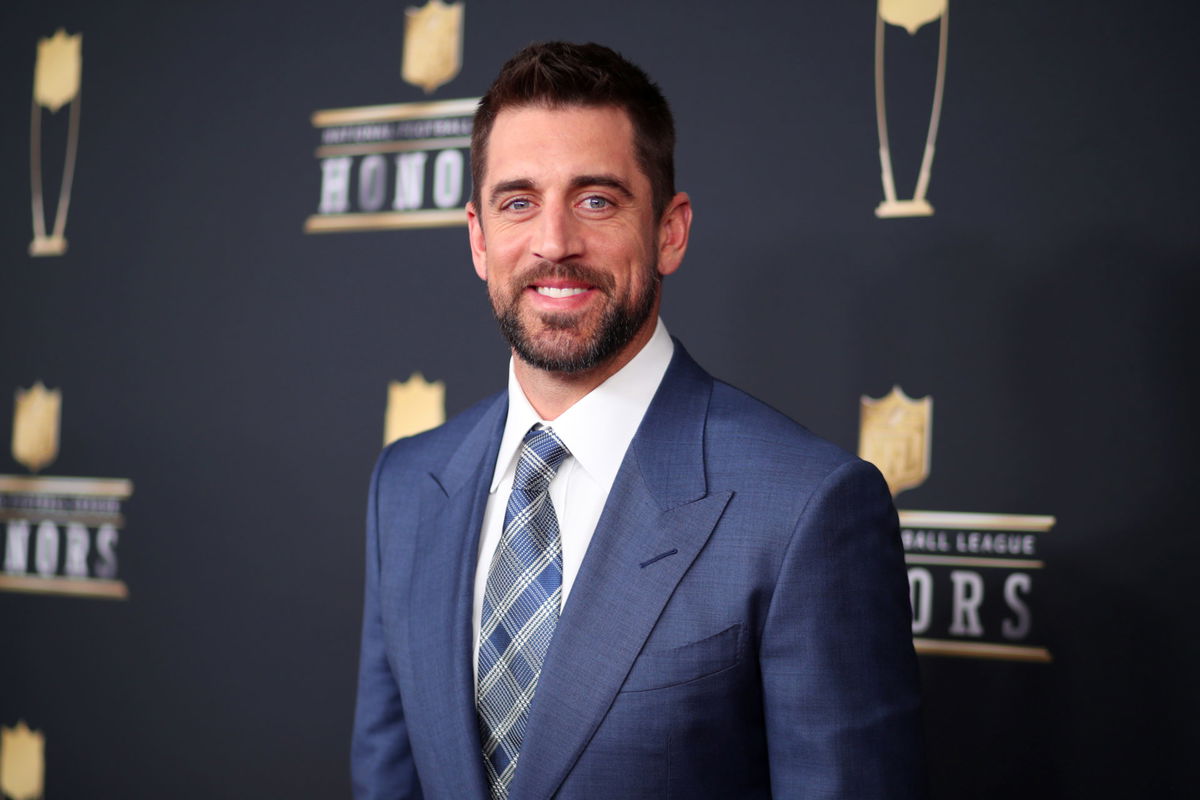 No one out there can question the authenticity of Aaron Rodgers as a pure athlete, his attitude however has continued to raise eyebrows.
Read More: "He Might Be More Trouble": Aaron Rodgers Makes Day Darkness Retreat a Talk of NFL Town With Latest Update
With many considering it good riddance for the Packers if Rodgers does indeed leave, his teammate Aaron Jones disagrees. During a recent appearance on NFL Network's 'Good Morning Football', Jones said, "I hope he is not going nowhere, Especially, not Vegas. You know he played with Tae (Davante Adams), so I hope that wouldn't happen. He's my quarterback, so I hope he's back. If he's back, we are ready to ball with him."
Jones made it clear that Rodgers still enjoys the confidence of the locker room and his return would not harm the team.
Possible replacements for Rodgers
Replacing someone of Rodgers' caliber is going to be a detrimental challenge for the Packers. Jones eluded to Jordan Love possibly having to shoulder that responsibility, "If not, then we have Jordan Love, who's more than capable, and he's ready to ball as well and ready for his shot."
The New York Jets have been linked to Rodgers relentlessly and seems to be his most likely landing spot if a trade does go through. Both the Green Bay Packers fanbase and Aaron Jones do not want that to happen, "I definitely keep seeing that everywhere the Jets want him, but as of right now, he's in Green Bay if he comes back and plays."
The Packers might have to either give Love the keys to the team or settle for a veteran name such as Jimmy Garoppolo, but in the end, it all depends on Rodgers's decision.
Watch This Story: Breaking down the most likely landing spots for Aaron Rodgers if he leaves Green Bay Packers
The post Amidst Jets Rumors, Aaron Rodgers-Green Bay Soap Opera Summed Up in Seven Words by Packers Teammate appeared first on EssentiallySports.