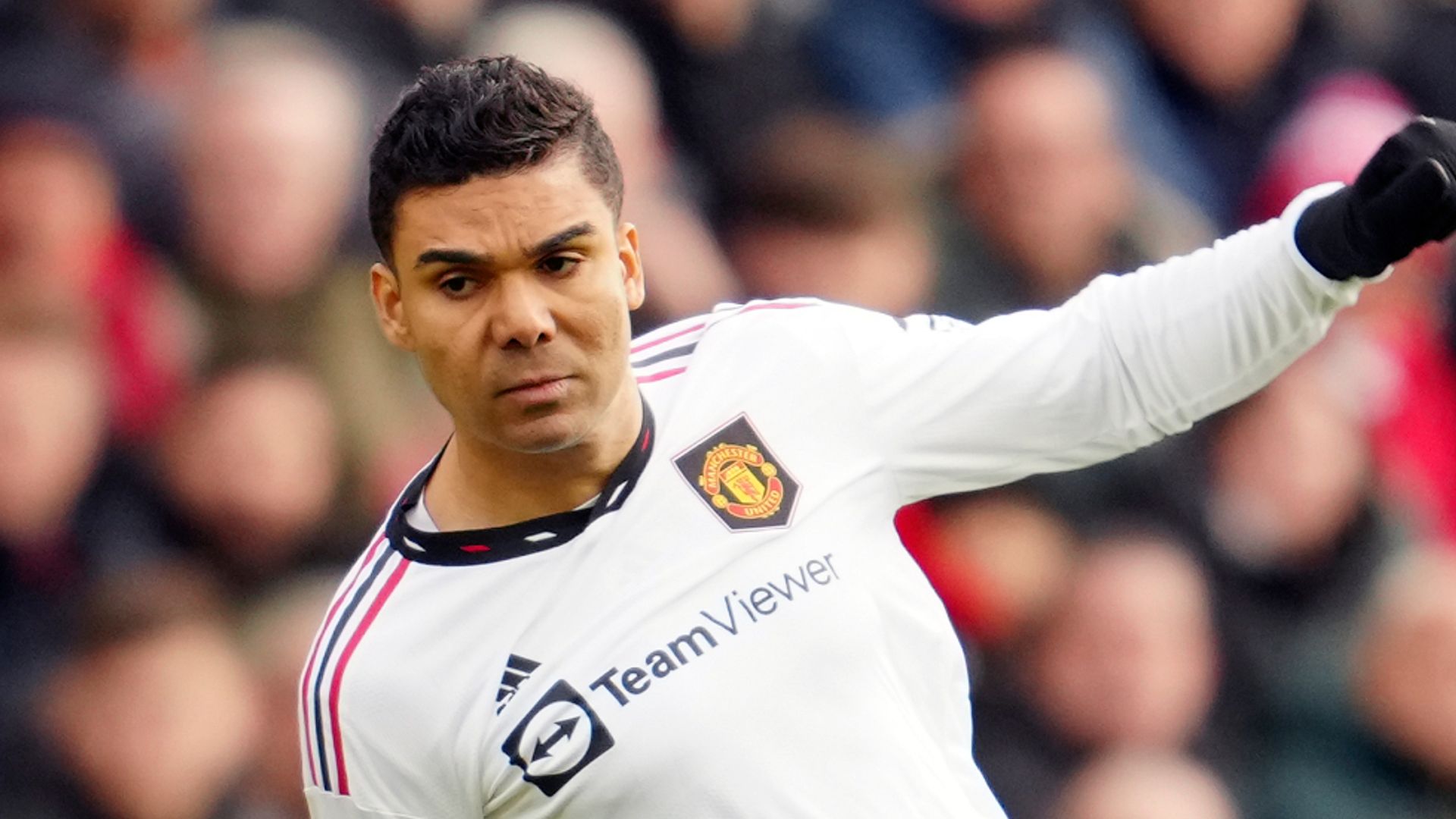 Casemiro was "not at the races" in Liverpool's 7-0 rout of Manchester United and his poor performance underlined his side's reliance on him, according to Jamie Carragher.
The Brazilian has earned widespread praise since his £70m arrival at Old Trafford from Real Madrid in the summer and won the player-of-the-match award in the Carabao Cup final triumph over Newcastle.
But he fell well short of his usual performance levels in United's disastrous seven-goal thrashing at Anfield on Sunday and Carragher analysed his below-par display on Monday Night Football.
"It really stood out for me yesterday because I think he's been one of the best players in the Premier League this season," said Carragher.
"He has completely turned Manchester United's season around, but he was very, very poor yesterday.
"It's easy to look at Fred, Antony, (Diogo) Dalot, players like that. I think, when you go away to Liverpool and you lose that badly, you look at your big players. You look at your centre-backs, at (Marcus) Rashford, at Casemiro.
"Early on, I could see he was just not at the races. He actually gave away with five of his first six passes."
Examining Casemiro's role in an early passage of play which led to a Liverpool chance, Carragher added: "It's poor, it's awful. There's no one near him, but again he loses the ball and Harvey Elliott skips past him. He can't get the challenge in and it's another half-chance for Liverpool."
Carragher felt Casemiro was particularly culpable for the second goal, just two minutes after the interval, when Liverpool broke through the centre of the pitch after Luke Shaw had lost possession, with Darwin Nunez eventually heading past David de Gea.
"The killer goal for Manchester United was the second one," added Carragher. "We all envisaged Manchester United would come out second half and basically get back into the game.
"Casemiro is showing, he's trying to help Luke Shaw and it's a poor ball. But this maybe sums Casemiro up on the night.
"He couldn't get near anyone. He can't win it. He's falling over once, he's falling over twice.
"To quote my big mate Gary Neville, it was scabby, basically, from Manchester United.
"And that was the goal where you felt, 'Wow, how are you coming back from that?'"
The statistics underlined Casemiro's struggles. He registered a pass success rate of just 62 per cent, well below his season average of 78 per cent, and failed to make a single tackle.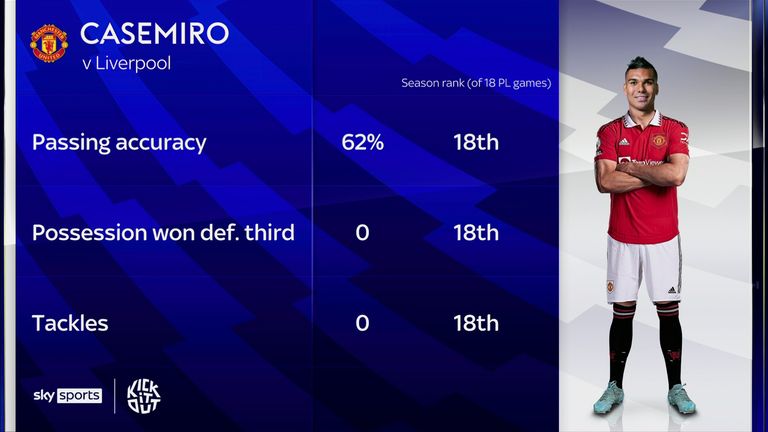 It was the latest in a series of poor defeats to 'big-six' rivals following the 3-2 reverse to Arsenal and the 6-3 loss to Manchester City, both of which he missed, and, according to Carragher, his poor showing underlined how much Erik ten Hag needs him at his best.
"He's played 18 Premier League games and that was his worst game for passing," added Carragher. "Possession won in the defensive third, protecting that back four, he didn't win one. Tackles, he didn't win one.
"This is away at Liverpool. Again, he has been one of the best players this season. But what it also shows is how important he is to Manchester United.
"Not playing, away to Manchester City, they concede six. Not playing away to Arsenal, conceding three and getting battered. And, basically, not being at the races at Anfield, and Manchester United concede seven.
"What I'm showing here is yes, a negative piece, but it also shows how important Casemiro is when he's on his game. But he was nowhere near it. He was miles off it."
Carney: Defensive frailty a worry
Karen Carney, Carragher and David Jones' guest on Monday Night Football, said United's poor defensive showings in away games, particularly against their supposed rivals, are a major worry.
"You can't just write it off," she said when asked about the implications of Sunday's 7-0 loss. "It's against Liverpool, your rival. It has to be in the forefront of your mind. It has to hurt.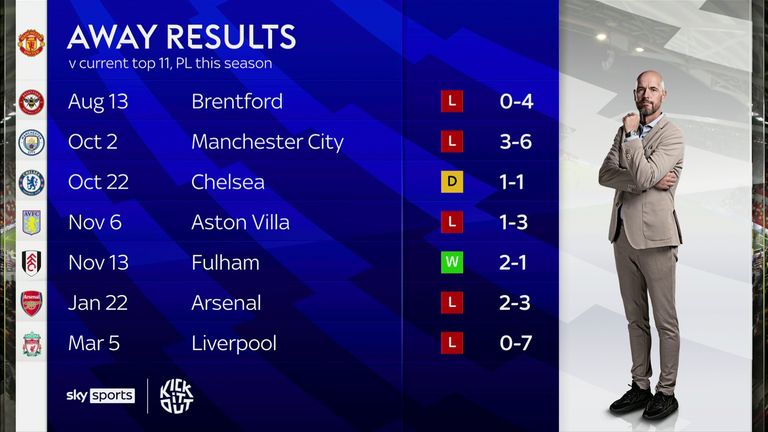 "I think with the form they've been in, you could say it is a blip. But the bigger concern is that they have conceded 16 goals against Liverpool, Arsenal, Manchester City.
"For me, what wins you championships is clean sheets. Goals win you games, but clean sheets win you championships. They are conceding far too many, for me.
"If you want to win, you have to be flawless. We've seen the level you have to be at to win the Premier League. The goals they are conceding, from little errors, are costing them massively."