Boxing legend Mike Tyson was one of the most fearsome boxers of his generation. The former two-time Heavyweight champion ran through opponents during the late 1980s and early 1990s and cemented his legacy as an all-time great. However, his issues outside the ring were what plagued him from having one of the best careers a boxer could imagine. Nevertheless, Tyson is still one of the finest boxers to have ever graced the ring.
Despite this, 'Iron' Mike has worked on himself a lot over the past years and is now one of the most beloved personalities on the planet. Moreover, he also owns successful businesses in the cannabis industry and also has a popular podcast, Hotboxin'. However, the recent guests in the podcast were not as well received as other guests after they tried to make fun of Tyson's age.
View this post on Instagram
Rapper BlueFace and his partner Chrisean Rock made an appearance on the latest episode of the podcast. In a segment, BlueFace hilariously asks Tyson if he was around the time slavery existed in the United States, taking a dig at the latter's age. "Was you around for like slavery?" he asked. Tyson who was shocked at this question tried to respond with a sarcastic "Yeah," but the rapper continued to press on this claiming that 'Iron' Mike had to fight for his life.
"Mike was fighting for his life," he added. He then revealed that he was just joking with Tyson. However, the fans didn't seem to appreciate the rapper's jokes as they called him out for disrespecting the boxing legend.
Fans criticize BlueFace for joking about Mike Tyson's age
A user named @Tatumsinchains stated that this podcast was too good to have guests like Blueface. "This podcast is too good to stoop to such low quality guests," they wrote.
Another user named @siobhantwiggy88 claimed that the rapper should not disrespect 'Iron' Mike as he could easily beat the brakes off him. "Don't disrespect iron Mike now he could flick you into a fatality," they wrote.
Another user named @bamaguwop praised how Tyson did not react wildly in this situation and thought about how he was handling it. "Mike really had to sit there and think about was it worth it to air that room out," they wrote.
Moreover, a user named @djfreestylesteve revealed that BlueFace's fiancee had no idea what could have happened with her future husband for pissing off the world-famous knockout artist. "She had no idea how close blue face was to death… think about how many demons went through Mike head during the pause," they wrote.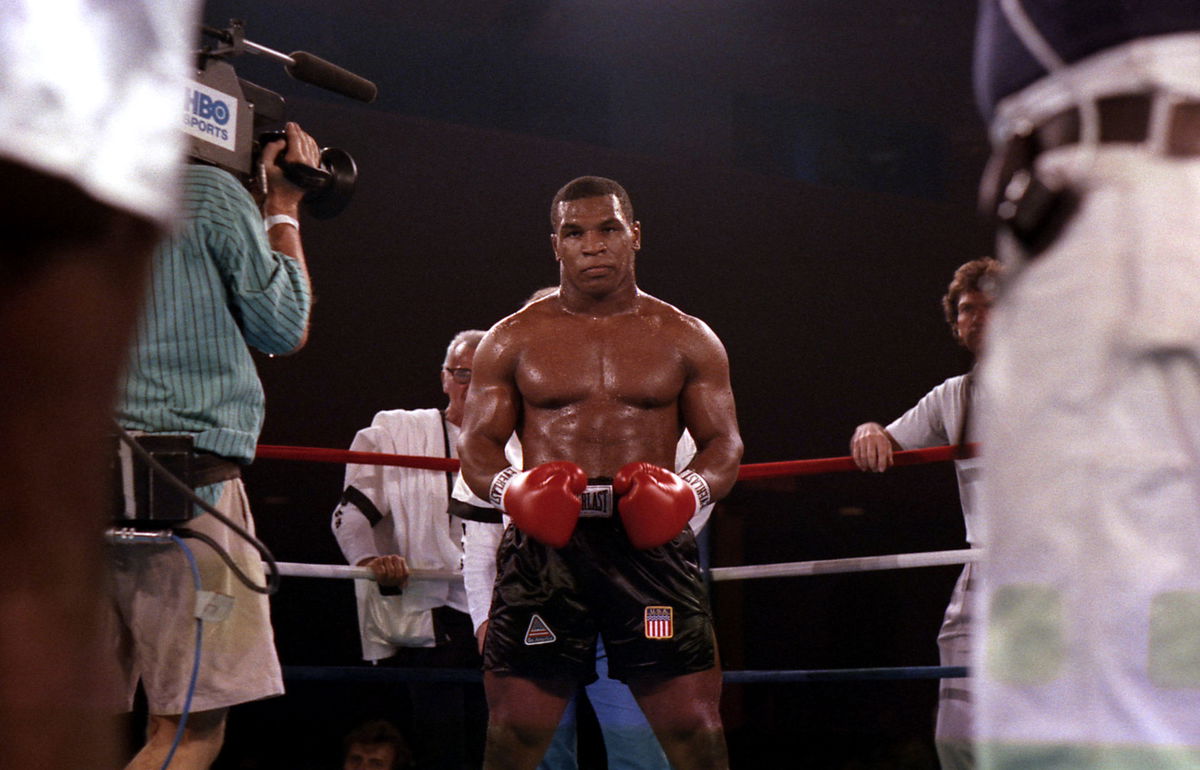 Lastly, a user named @joelito_salsanini urged Tyson not to bring in such guests at his shows as they don't add any value to life. "You don't have to book guest like this. They bring no value to life," they wrote.
The fans certainly did not like the rapper disrespecting the former heavyweight champion even though it was meant to be a joke. However, given Tyson's past, he handled the joke with grace and even shared a friendly moment with the rapper after being told it was a joke. This is certainly a testament to how far Tyson has come in life and how he approaches things now.
Read More: "Every Time I Drink It, I…": Mike Tyson Comically Describes the Effects of Drinking on Himself
What did you think about BlueFace joking about Tyson's age? Let us know in the comments.
Watch This Story: Mike Tyson Stuns With His "Conspiracy" Take On Mysterious Mona Lisa
The post "Don't Disrespect Iron Mike Now He Could Flick You Into a Fatality": BlueFace Making Fun of Mike Tyson's Age to His Face Received in Bad Taste by Fans appeared first on EssentiallySports.