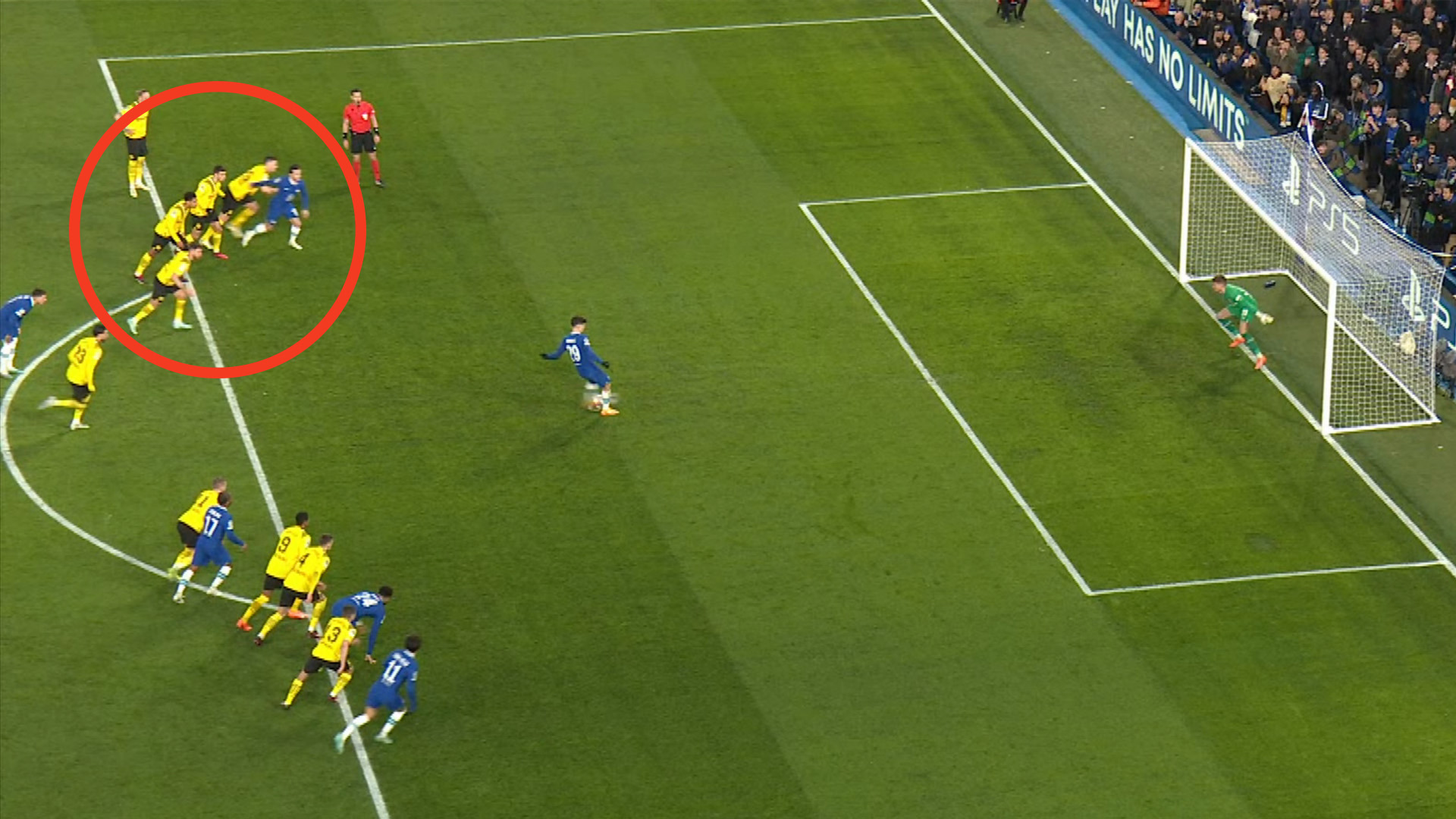 Borussia Dortmund's Jude Bellingham has labelled a decision to retake a match-defining penalty kick "a joke" after losing to Chelsea in their round of 16 knockout match.
The Bundesliga champions came into Wednesday morning's UEFA Champions League match up 1-0 on aggregate.
In the end, it was Chelsea who progressed through to the last eight after winning 2-0 at Stamford Bridge, moving through 2-1 on aggregate.
READ MORE: Superstar named sport's most influential woman
READ MORE: Broncos urged to poach young gun as Reynolds' heir
READ MORE: Former Sharks coach plots poaching raid amid six-club battle
The defining moment of the match came in the 49th minute when Marius Wolf was penalised for a handball.
Kai Havertz took the subsequent penalty kick, initially missing the attempt. However, the video assistant referee deemed Dortmund players had encroached.
The second attempt was slotted and with it, Chelsea went out to a 2-0 lead.
Watch Lionel Messi, Kylian Mbappe and Erling Haaland in the 2022-23 UEFA Champions League, streaming ad free, live and exclusive on Stan Sport
That was the way the scoreline stayed as Dortmund failed to threaten at the other end of the field.
Bellingham was dismayed by the decision to ping the visitors, but reserved judgement for fear of a fine from UEFA.
He said he was frustrated by Havertz's stop-start run-up, which he believes led the players to encroach.
"From where I was, I thought it was pretty close. I'm not sure what more we can do with the hands," he said.
"It's a yard or two away, I'm not too sure. I don't want to get in trouble. I've paid too much to them lot.
"I think that in itself was disappointing and then the fact that they've had a retake, I think it's a joke.
"I think for every penalty, especially when he has such a slow run-up, there's going to be people encroaching to the box by a yard or so, but that's the game I suppose.
"He's made the decision and we've had to live with it."
Clumsy kick nets Chelsea early lead
Speaking on Stan Sport's coverage post-match, the panel including Craig Foster and Mark Bosnich agreed the right call was made at the time.
"I rang Strebre Delovski, former FIFA referee and former director of referees here in Australia, and he straight away he said – his exact words were, 'regardless of who clears the ball, once both players of a team, if you look at law 14 (outcome of penalty kick) and the summary table, if both players of the team encroach and the penalty is missed, the penalty is to be retaken," Bosnich explained.
Bellingham might have had reason to be frustrated, it turned out.
There was conjecture given law 14 only applies in the instance that the referee or assistant referee makes that encroachment call immediately.
Due to the video assistant referee's involvement, the ruling differs slightly.
"If the referee immediately blew his whistle – nothing to do with VAR – and said 'I saw you, Dortmund player, encroaching' then, within the laws as you've just outlined, he points to the spot and goes 'I saw you encroaching, I'm taking it again'," Mark Pougatch said.
"But the moment it goes to VAR, there's a little nuance."
The relevant part of the VAR handbook in relation to a penalty retake reads, "a defender who encroached prevents an attacker playing or being able to play the ball in a situation where a goal might be scored."
Replays showed the ball ricochet off the post and back into the possession of a Dortmund player. At no point is an attacking player impeded by a defender.
It therefore stands to reason that the penalty kick shouldn't have been retaken, having gone to the VAR.
For a daily dose of the best of the breaking news and exclusive content from Wide World of Sports, subscribe to our newsletter by clicking here!