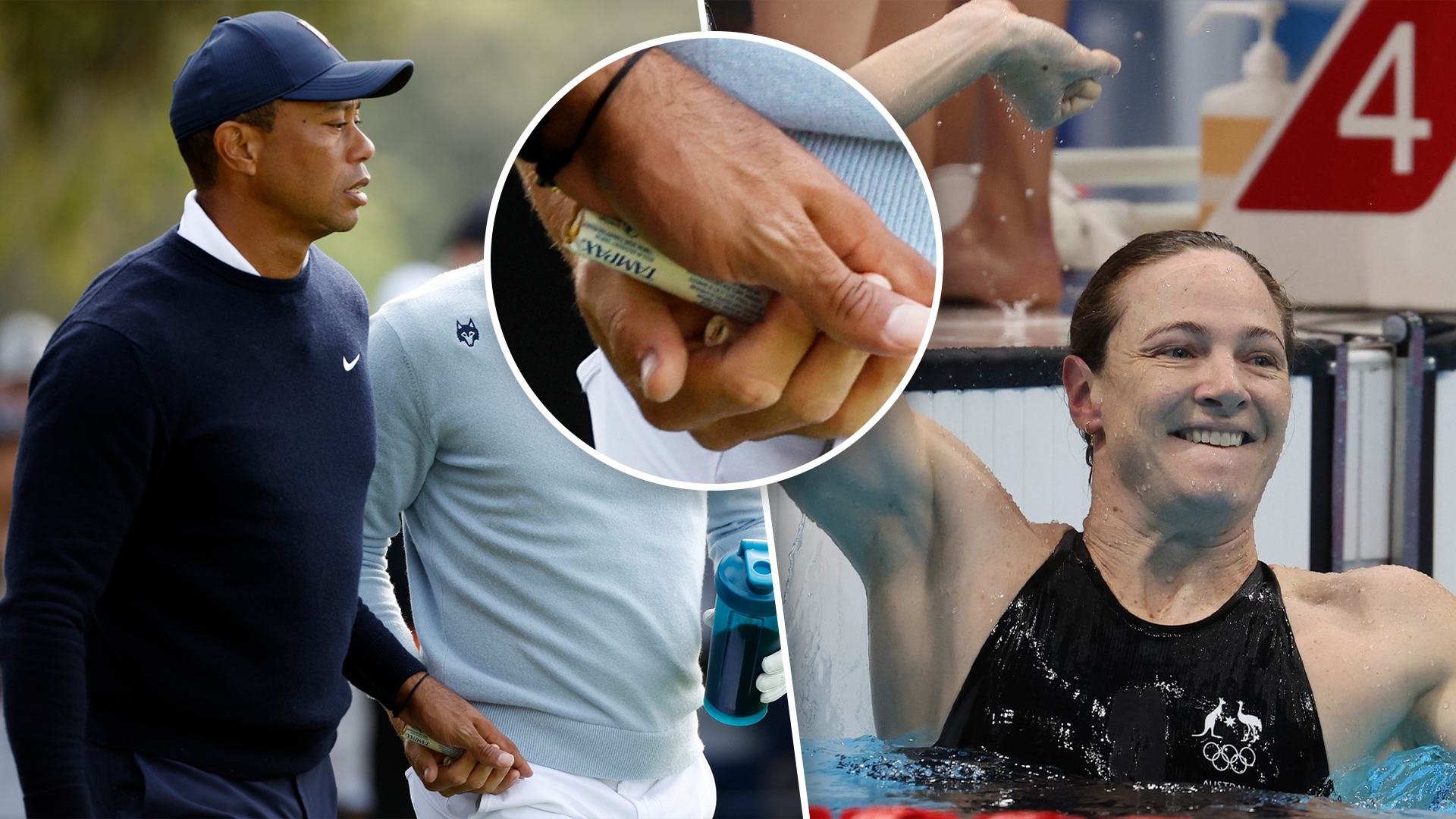 When Tiger Woods not-so-subtly handed Justin Thomas a tampon at the Genesis Invitational, he inconspicuously implied that women's needs are secondary to men's.
While tone-deaf and bizarre from Woods, the intended joke got people talking about gender differences in sport – and it could prove a good ice-breaker for understanding the distinct barriers that still exist for women.
By offering up an essential female hygiene product, Woods' act suggested he was teasing Thomas for 'playing like a girl' after being out-driven.
READ MORE: 10-1 – SPORT'S MOST INFLUENTIAL WOMEN
READ MORE: 20-11 – SPORT'S MOST INFLUENTIAL WOMEN
READ MORE: 30-21 – SPORT'S MOST INFLUENTIAL WOMEN
While male anatomy is proven to be different to female anatomy and that contributes to changes in strength and speed, there's an argument to suggest that men's and women's sport does not have to be carbon copies of each other – and there are a host of other factors that support this.
Gen Dohrmann, president of the advocacy body Women Sport Australia, says elements of gender inequality are still deeply rooted in society.
"We've come from quite a patriarchal society where men were always given more opportunity in everything, not just sport, and we need to do what we can to correct that imbalance," Dohrmann told Wide World of Sports.
"There are lots of different arguments around that the quality of the women's game is not where the men's game is.
"But one thing we need to understand is that the men's game in so many codes has had hundreds of years of history to develop, while lots of our women's leagues are quite new – certainly a lot have sprung up in the last 10 years."
Because of the physical differences between the biological sexes, such as anatomy or menstruation, Dohrmann believes women's sport should be viewed distinctively – and that this in turn will boost elite performance and community participation.
"We should be taking into account that we are not just trying to fit women's sport into the men's sport model," she says.
"We need to be looking more holistically at women's sport and thinking about it as it is being developed for women, as opposed to how it was developed for men and now we are just putting women into that mould."
READ MORE: Why Sam Kerr is sport's most influential woman
READ MORE: Broncos urged to poach young gun as Reynolds' heir
READ MORE: Former Sharks coach plots poaching raid amid six-club battle
Dohrmann added that there were constraints that still exist for professional female athletes concerning pregnancy, parental leave and caregiving responsibilities.
"Sport still has a lot to do in this space to show that you can be a female athlete and a mother and not be impinged because you are doing anatomically what your body is supposed to do," she says.
"If you want to have a family, it shouldn't have to be, 'Oh I have to choose between my career or becoming a mum'."
Similarly, Dohrmann accepts there are advances that still need to be made around gender diversity.
"It's obviously quite a big topic at the moment but I think everyone should feel safe and included to play sport regardless of how they identify," she says.
"So just making sure that there are opportunities in sporting clubs and organisations for people of all gender diversities is really important."
More research on the impacts of menstruation and hormonal contraceptives on female athletes and elite performance is in the wind.
While it could be proved that female athletes experience a drop in performance while on their period, women have won championships, world titles and gold medals all while menstruating – and will continue to do so.
According to Dohrmann, the findings from these emerging studies have the potential to revolutionise training programs, injury prevention, energy levels, sleep and recovery in women's sport.
"We are going to see really interesting results from knowing what stage of someone's period cycle they are in and being able to cater to that in sports coaching and performance," she says.
"To be able to alter training loads and really accommodate the changes that happen in a female body across the lifespan … there is so much more to learn in that so it is a really interesting space to see what happens."
For a daily dose of the best of the breaking news and exclusive content from Wide World of Sports, subscribe to our newsletter by clicking here!