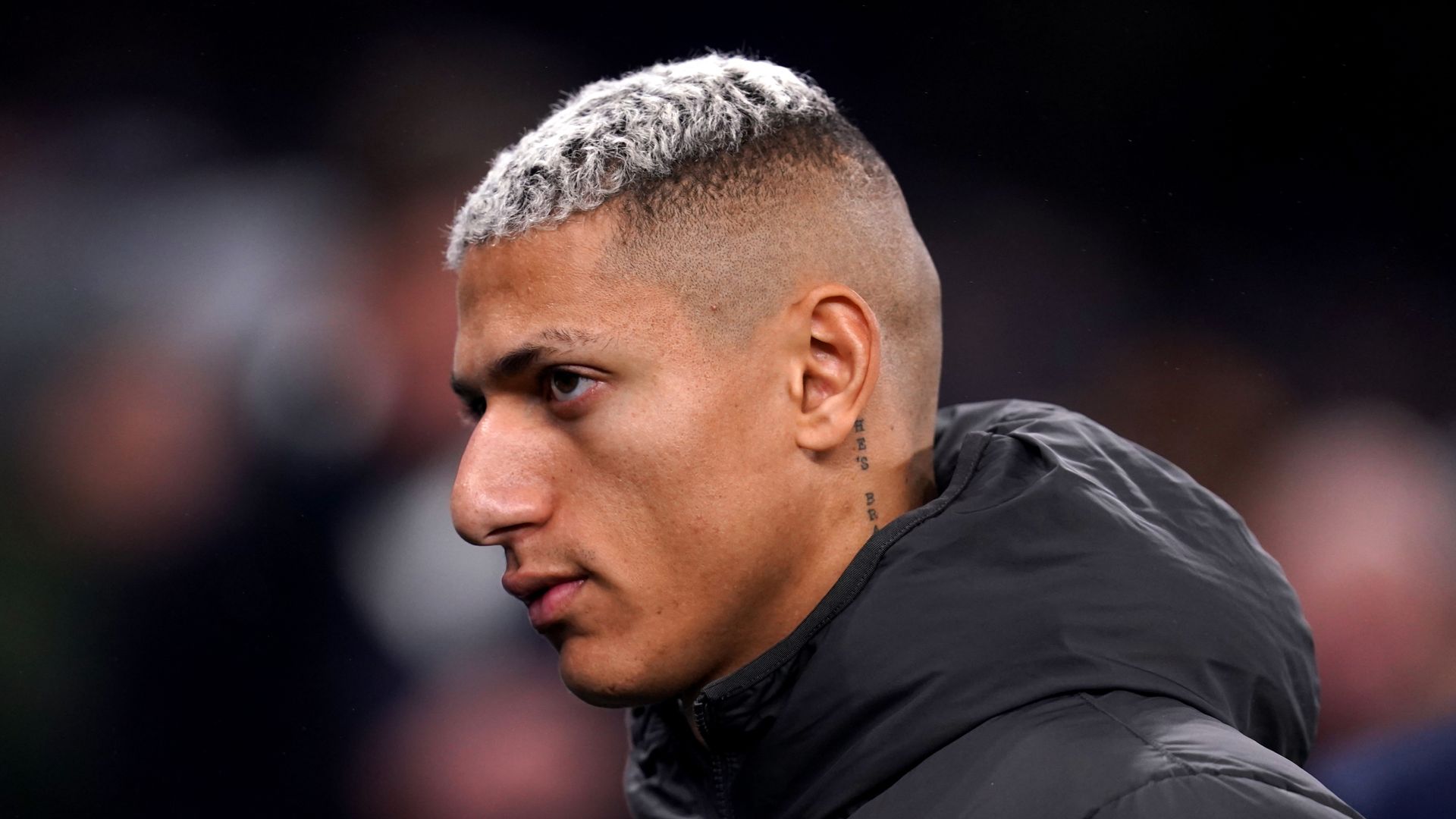 Richarlison has hit out at Tottenham over his lack of playing time this season and says he does not understand the treatment he has received.
Richarlison, who was signed from Everton for £60m in the summer, was brought on after 70 minutes on Wednesday as Spurs' stalemate at home to AC Milan saw them crash out of the Champions League 1-0 on aggregate.
Spurs were booed off by supporters after a limp performance which confirmed their trophy drought would stretch to a 16th year, putting the futures of striker Harry Kane and head coach Antonio Conte under the spotlight.
Richarlison showed his frustration after the game as he criticised the way his game time has been handled in an explosive interview with TNT Sports Brazil.
"It was going well, in a good sequence, two wins against West Ham and Chelsea," he said. "Suddenly, he put me on the bench, against Wolverhampton he put me on for five minutes. I asked why, but they didn't tell me anything.
"And, yesterday, they asked me to take a test at the gym, that if I was good I would go to the game and, at the time of the game, they left me on the bench. These are things that it is not possible to understand.
"Let's see what he will say tomorrow, but there are no fools here either, I'm a professional, I work every day and I want to play."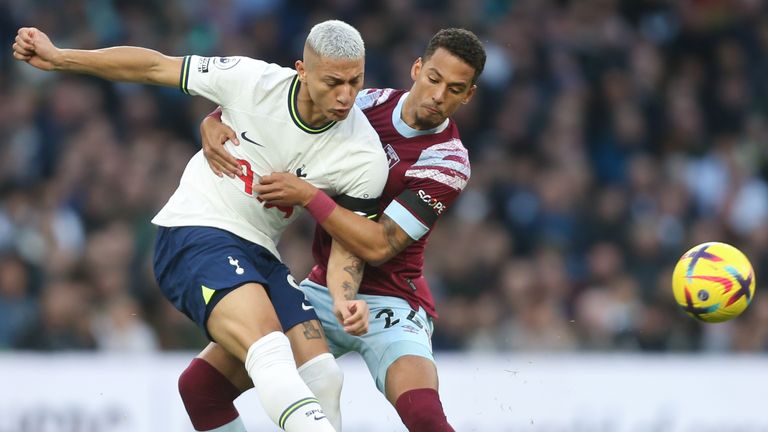 The Brazil striker has become accustomed to starting from the bench, playing an average of just under 45 minutes across his 25 appearances, managing just two goals in that time across all competitions.
Richarlison showed his eye for goal at the World Cup in Qatar – leaving as Brazil's top scorer with four goals – but has failed to find form at Spurs and is yet to score in the Premier League.
He added: "This season, excuse the word, it's been s*** because I don't have minutes, I suffered a little with the injury. But, when I enter the field, I give my life. I came from two games well, I think that's it, I think I should have played and I don't have to cry about it."