The controversial saga between Shakira and Gerard Pique takes a new turn every day. The Colombian singer elevated the controversy earlier this year with her new diss tracks. Since then, Pique has been subject to tons of hate and public criticism. However, the Spanish soccer legend has decided to remain quiet and not talk about the feud at all. He is seemingly protecting the public image of his close ones from the media and fans. In recent times, one of the soccer legend's exes spoke about the Pique–Shakira controversy.
The fans were quite amazed after Pique's ex showed a great amount of empathy for the Colombian singer.
Pique's ex-girlfriend expresses solidarity with Shakira!
Prior to dating Shakira, the soccer veteran was in a relationship was in Nuria Tomas. However, their relationship came to an end in about a year and a half. The simple reason was that the FC Barcelona veteran had met Shakira. The two of them met while shooting for the Waka–Waka official music video. They reportedly immediately clicked with each other and started dating behind the scenes.
#VÍDEO | Nuria Tomás, exnovia de Gerard Piqué, se solidariza con Shakira: "Cada uno lo lleva a su manera" https://t.co/iYYnBEpu3I pic.twitter.com/2YxZw9I9EQ

— CHANCE (@CHANCE_es) March 9, 2023
Nuria Tomas had to then eventually part ways with the Colombian star. However, things have panned out extremely well for Tomas after Pique. She found new love some years later. Last month, she also made a major announcement on her Instagram about her wedding.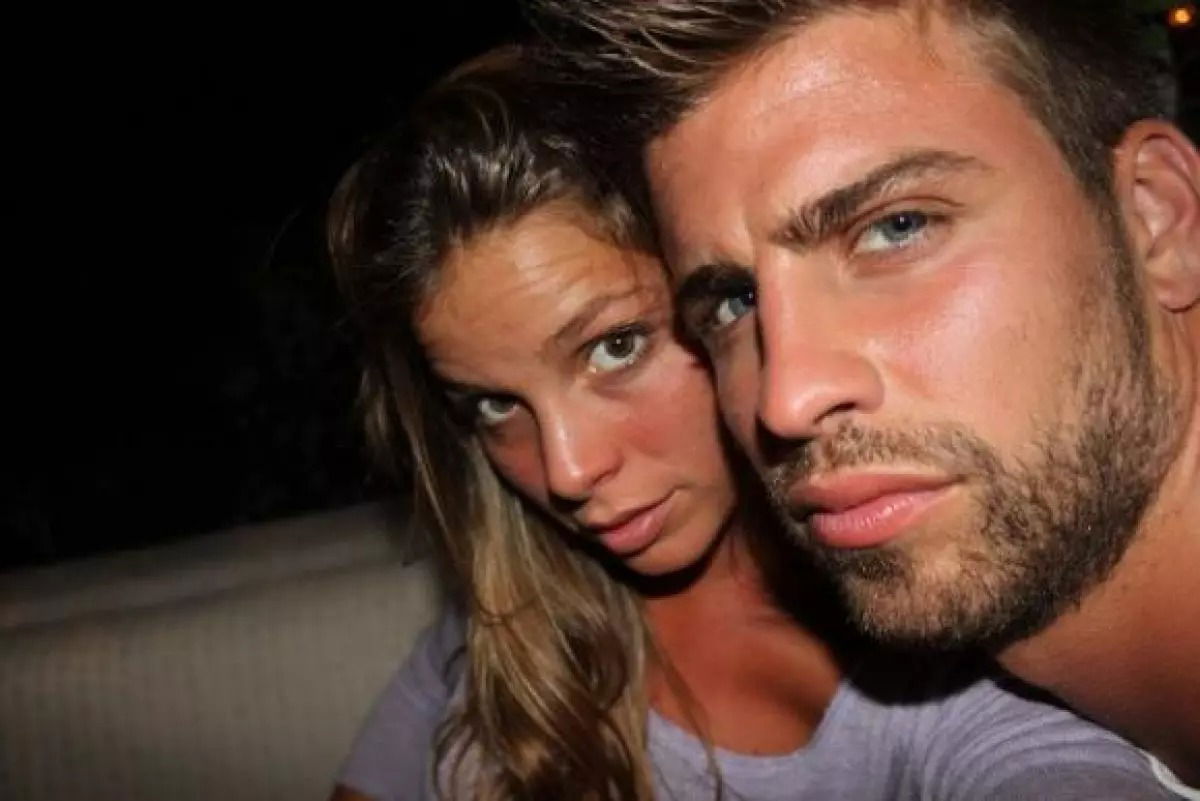 In a recent interview, Tomas told Europa Press, "When there are feelings involved, everyone takes it in their own way. I am no one to give an opinion, I do not dare, I do not know Shakira, I have not had the opportunity to ask her". The interviewer then asked Tomas a question about Pique. She said, "I have never talked about him and I will not do it now".
READ MORE: Gerard Pique's Ex-Girlfriend Shakira Divulged How She Moved Forward After "Darkest Moment" of Her Life – "Every Time Life Tests You"
While Nuria Tomas played it safe during the interview, one of Gerard Pique's friends recently dropped a big indirect hint on the former celebrity couple.
Pique's friend hints at an untold secret!
One of Pique's good friends, Jordi Baste, indirectly tried to unveil the hidden truth about the broken relationship. Baste claimed, "Until we know all the details, we wouldn't have to say. Because in life everything has nuances and some will be surprised". He continued, "Perhaps it is just the opposite of how it has been explained, especially what refers to his personal life", as per Quien.
Shakira deduced Piqué was cheating on her after she returned from traveling to find that her strawberry jam was eaten.

Piqué has never eaten jam in his life. pic.twitter.com/2OpKhkP7ih

— Pop Tingz (@ThePopTingz) January 17, 2023
The fans are still trying to figure out what the soccer veteran's friend actually meant. Everyone always believed that Pique had no comments, hence he always stayed quiet. Nobody envisaged a reality in which Shakira could be the wrong one. Nonetheless, everyone still awaits a public response from Pique amidst all the public uproar and drama.
WATCH THIS STORY: Despite Being Only 5% as Rich as Michael Jordan Lionel Messi Once Spent More Money on a Car Than MJ Ever Earned in a Single Active NBA Season
What do you think about Nuria Tomas' recent comments on Shakira? Let us know in the comments below.
The post "Everyone Takes It in Their Own Way" – Gerard Pique's First Ex-Girlfriend Expresses Solidarity With Shakira Amid Public Drama After Break Up appeared first on EssentiallySports.