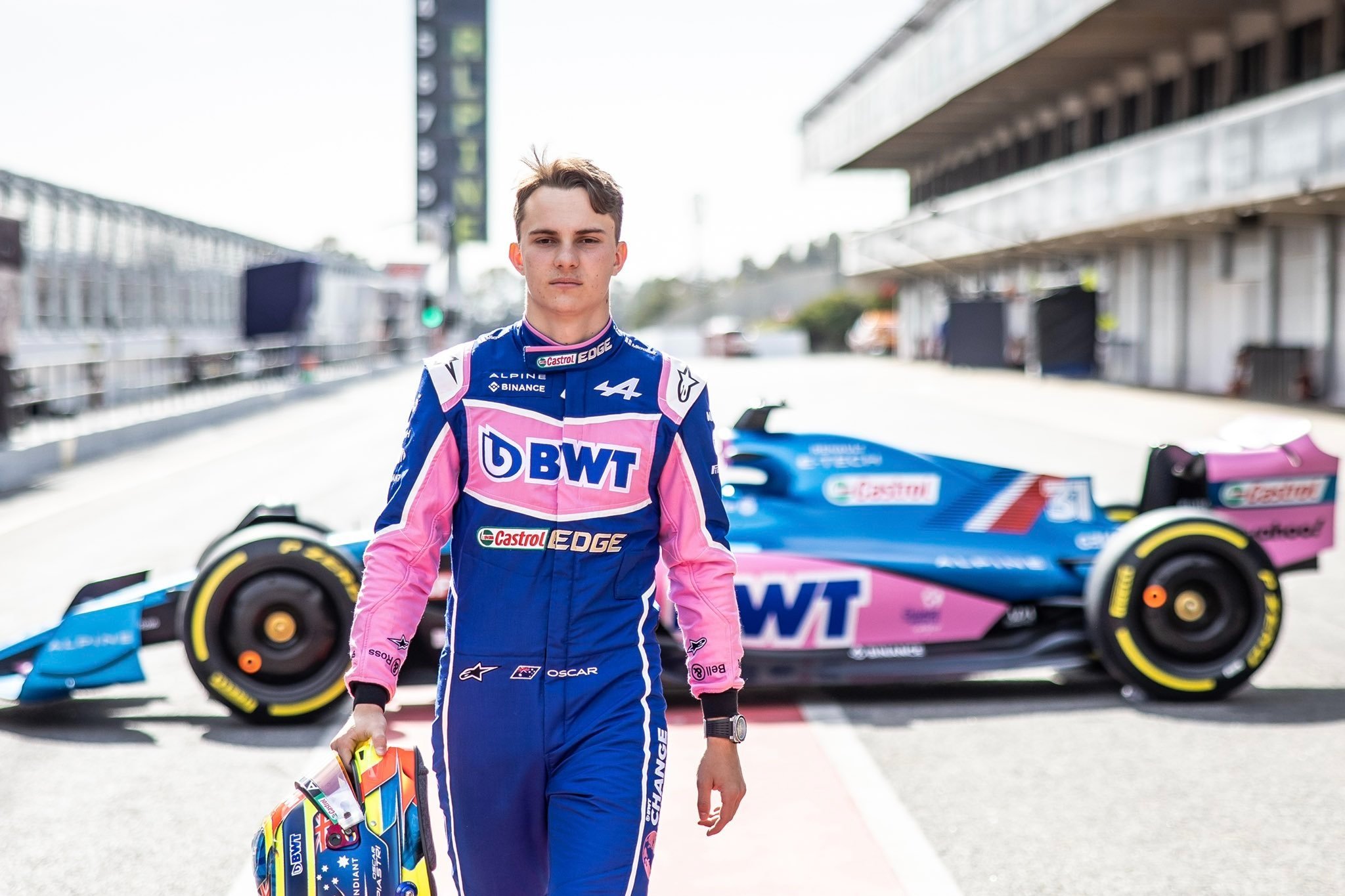 Alpine boss Laurent Rossi has left the door open for Oscar Piastri to one day return to the team, saying he holds no grudge against the Formula 1 rookie.
Piastri's well-documented contract saga ultimately ended with the young Australian signing with McLaren instead of the team he had long been tied to through its junior academy.
Holes in the 21-year-old's deal with Alpine meant he was never officially signed to graduate to Formula 1 with the team in 2023.
READ MORE: Plea for life bans after sickening Latrell abuse
READ MORE: Khawaja's swipe at selectors after 'special' milestone
READ MORE: Strange twist in Djokovic's US tennis ban
What followed was a bitter tit-for-tat exchange between Alpine team principal Otmar Szafnaer and McLaren CEO Zak Brown with Piastri stuck in the middle.
Now, half a year on from the ordeal, Alpine's CEO says it's water under the bridge.
Appearing on the official Formula 1 podcast, Beyond the Grid, Rossi said he's taking a wait-and-see approach.
Nevertheless, the team is happy with its two French drivers, Esteban Ocon and Pierre Gasly, both of whom are contracted through to the end of 2024.
"We'll see when we get there," he said.
"If down the road the opportunity arises, I'm not saying no, I'm not saying yes. We'll see.
"There's no need to hold a grudge. I think it's destroying you and destroying the things you want to do. So, you know, that's gone.
"We're better off with Pierre now, so why would I want anything else? I'm fine with that."
In the shemozzle, Szafnaeur was particularly terse in his assessment of Piastri, who he said he "expected more loyalty from" given their relationship.
Piastri joined the Alpine academy in 2020 and won the FIA Formula 3 Championship that year before taking out the FIA Formula 2 Championship a year later.
Coming into the 2023 Formula 1 season, he was arguably the most well-prepared driver in the modern era given the sheer number of testing laps completed with Alpine.
While Szafnaeur wished Piastri had graduated with Alpine, Rossi said he "wouldn't call drivers disloyal" but had hoped the situation might have been approached differently.
"Now, there are probably ways to do it," said Rossi.
"I would have not necessarily prevented Oscar from leaving should he have come to us with something a bit more structured that says, 'Hey guys, I'm also having this offer. What do we do? Can we talk?'
"It just caught us by surprise, and I guess it caught also (Daniel) Ricciardo by surprise, which says a lot, right?
"That might be a little bit candid and we don't want to be candid anymore. That's why we put that into the contract. It's okay.
"You know, it's okay. It's over now. We learnt the lessons for ourselves. The rest — it's just one person. I actually wish him well, and that's about it."
Piastri suffered a DNF in his first Formula 1 race, the Bahrain Grand Prix. Teammate Lando Norris was the last of those to finish the race in 17th.
While McLaren languished, Gasly claimed two points in the season-opener with his ninth place finish.
His offsider Ocon suffered a nightmare race, copping three penalties and an eventual DNF.
For a daily dose of the best of the breaking news and exclusive content from Wide World of Sports, subscribe to our newsletter by clicking here!