WWE stars making appearances for different sports is a mind-blowing sight for wrestling fans. Among all the past appearances, Liv Morgan's cameo at one of the NBA games was iconic, to say the least. A WWE star sitting to enjoy an NBA game was a highlight in itself. Moreover, what happened during her appearance garnered even more attention.
She definitely didn't hear one word you just said bro pic.twitter.com/wL5oFRIyHS

— KnicksNation (@KnicksNation) March 8, 2023
In a Tweet posted by KnicksNation, Morgan was featured. What made the video viral was the former WWE champion seemingly ignoring a man sitting beside her. Her body language might appear rude, but the viral video latched onto the Gen-Z minds because of the hilarious thrill it held. Soon after the video, efforts to recognize the strange man were made.
Liv Morgan's lecturer's identity confirmed
In the viral video, the stranger appeared to be lecturing Morgan about something. Although his features didn't look serious, he was surely loving the one-sided conversation. As soon as the video started hitting everybody's mini-screens, people started to search for the identity of the man.
Read more:- "It's So Cool.." – Liv Morgan Weighs In on Her Old Friend's New Character in WWE
After not much time was spent discovering, the results came in. Reportedly, Liv Morgan was at the NBA game for the promotion of the big upcoming WWE live event, WrestleMania 39. Fans can see the promotional banner as soon as her face pulls up on the camera. This promotion was the sole reason why that stranger was sitting next to Morgan.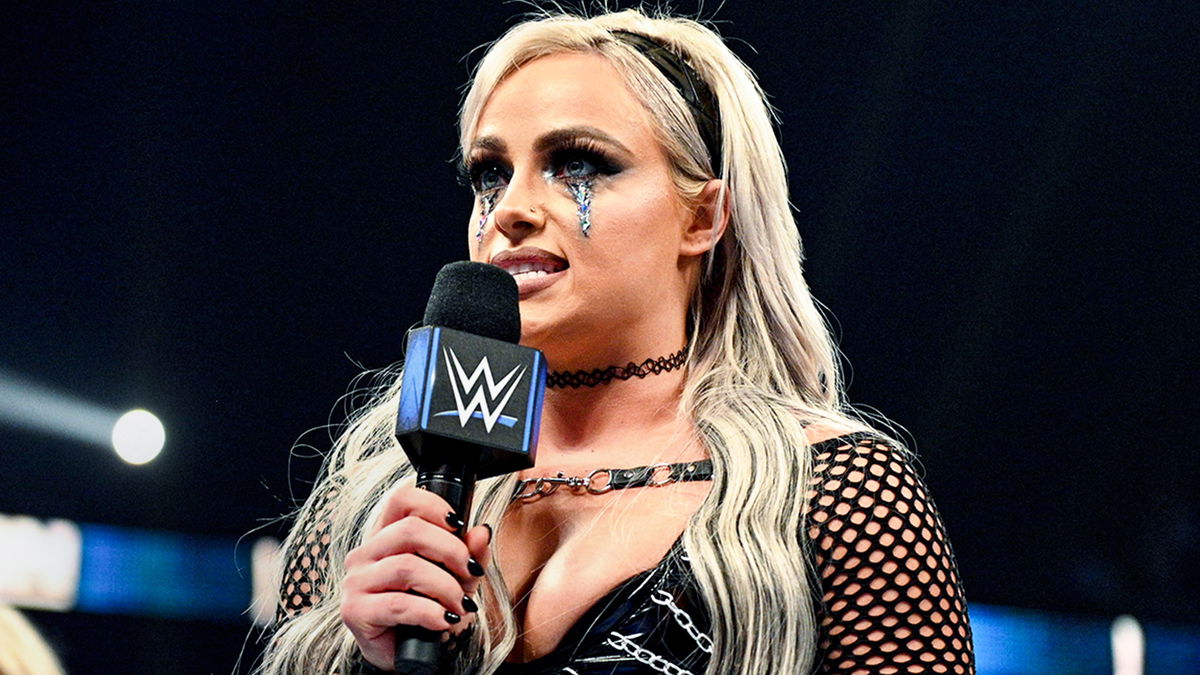 The strange man was not a stranger to Morgan. In fact, he was Justin Scalise, the Senior Vice President of Live Events for WWE. This is the reason why Scalise was so eager to talk to Morgan. The two have previously been acquainted many times.
In fact, in a recent interview, the 28-year-old wrestler implied that they have been good friends for some time. Even though the video made up for a hilarious follow-up of fan reactions, Morgan felt bad.
How did Liv Morgan react to the viral video?
As soon as she got the chance, Morgan mentioned the crazy coincidence to the public. She even revealed how she was shocked at the fact that anything can go viral nowadays.
Furthermore, the former female champion felt bad for her friend and even apologized for what happened. Not long after that, Morgan also said, "it was so weird, but let's say I was ignoring him — it is Women's History Month," giving the story yet another hilarious turn.
Watch this story:- Boxing Legends Who Made Bank In The WWE
Were you shocked at the identity revelation of the strange man? How did you react to it?
The post Viral Mystery Man Talking to Former WWE Champion Liv Morgan in Her Featured Knicks Match Finally Revealed appeared first on EssentiallySports.