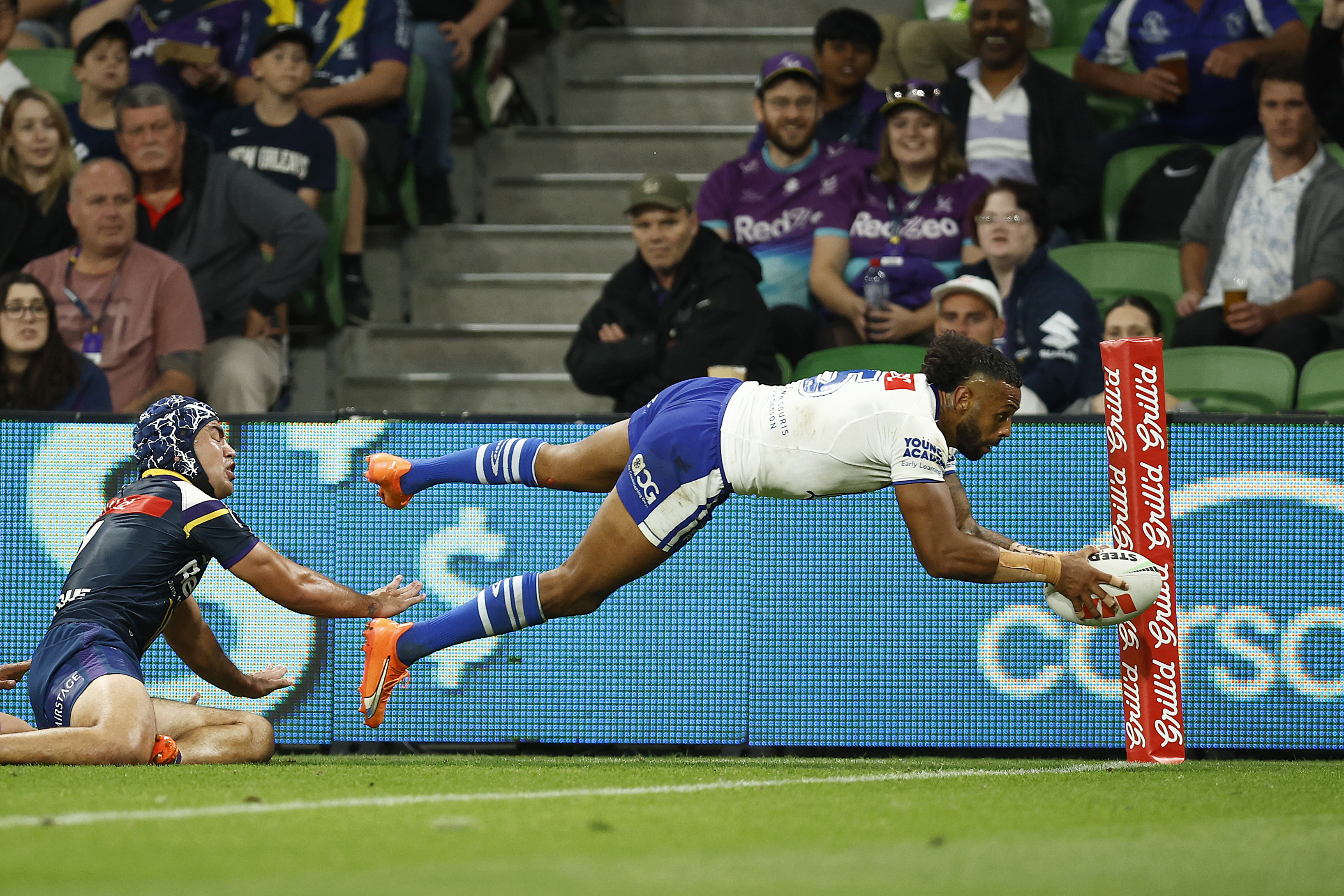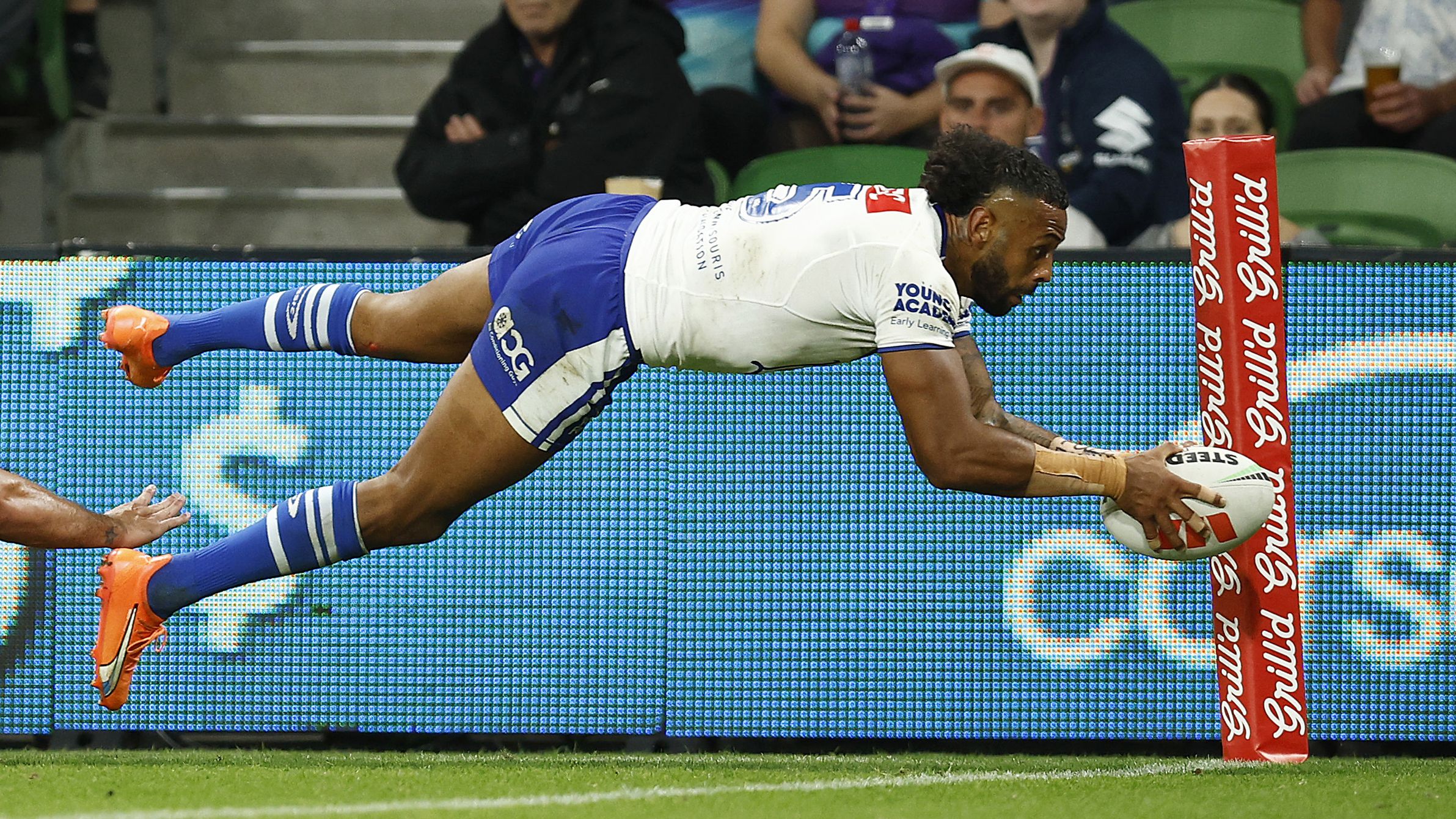 Astounding scenes in Melbourne as the Storm limp to the sheds trailing the Bulldogs 16-0, before copping a roasting from Craig Bellamy.
In an uncharacteristic Storm showing in the first half, Melbourne missed 30 tackles in its first home game of the season.
Cameras capture the Storm coach going ballistic.
"I've been there, I've heard it and there will be a reaction from the Melbourne Storm players," says Storm legend Cooper Cronk on the Fox League broadcast.
"When this man tells you that you are not pulling up your socks, he'll let you know and he will not miss.
"The fact that they could turn up for their first home game of the year and deliver that as their first 40 minutes (is incredible).
"Craig Bellamy has gone nuclear and there'll be a response in the second half.
"Do not go away. The second half is going to be entertainment plus."