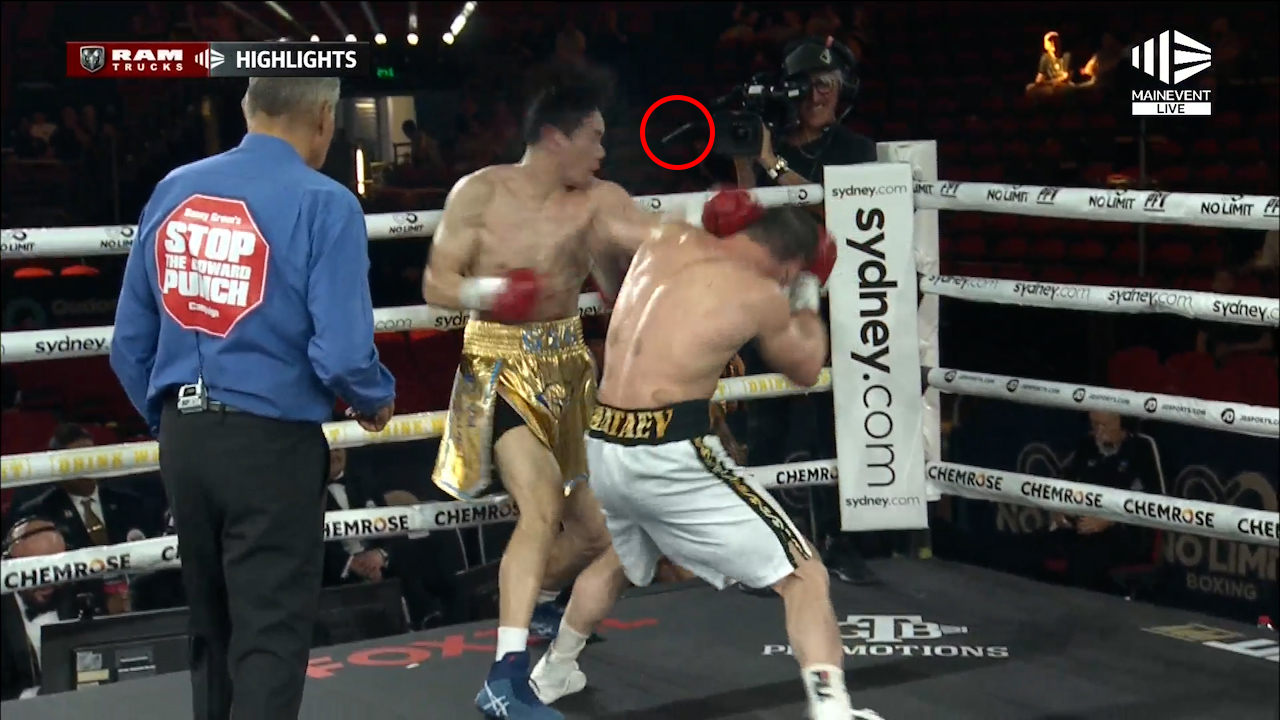 A flying tooth said it all.
The man considered South Korea's answer to Jake Paul was humiliated on the undercard of the Tim Tszyu-Tony Harrison bout at Sydney Olympic Park on Sunday morning.
Gi Sung Gwak was destroyed by Russia's Imam Khatatev, copping a barrage of crunching body and head shots and going down via a second-round knockout.
LIVE UPDATES: Tim Tszyu vs Tony Harrison
READ MORE: Bellamy goes 'nuclear' as Dogs shock Storm
READ MORE: 'Absolute accident': Drama as Dolphins stun Raiders
Gwak had one of his teeth dislodged as he was backed up in a corner during the second round, his tooth going flying en route to a resounding light-heavyweight defeat.
A crunching left-hand hook did the damage, sending the 29-year-old's tooth soaring out of the ring and into the crowd.
"My god," Barry Michael said in commentary for Main Event.
"What a beautiful short left hook. Bang, flush on the chin. There is a tooth."
"It's been a long time since I've seen that," said Main Event commentator Paul Kent.
The win took Khatatev's professional record to 3-0, while Gwak's record is now 4-1.
For a daily dose of the best of the breaking news and exclusive content from Wide World of Sports, subscribe to our newsletter by clicking here!