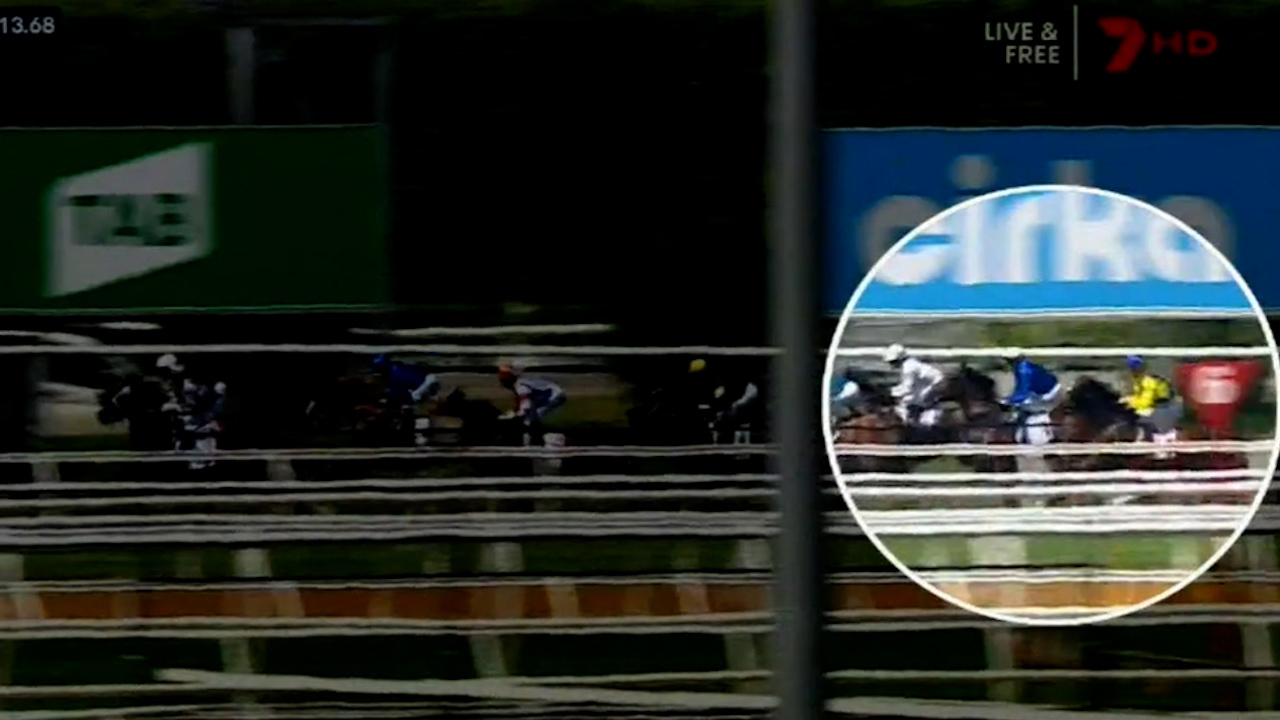 Leading jockeys Jamie Kah and Craig Williams are recovering in hospital after another terrifying high speed fall at Flemington on Saturday.
The accident happened during the group two Sires Produce Stakes with Kah riding Flyball and Williams on board Dubenenko.
The Age reported that Kah was initially in and out of consciousness following a severe head knock, but was responsive when attended to by on course medical staff.
READ MORE: Bellamy goes 'nuclear' after shock Storm loss
READ MORE: Indian star's ominous remark as Aussies stall
READ MORE: Force claim 'incredible' clutch win with 13 men
Initial scans had cleared Kah of any fractures or brain injury but, heavily concussed, she remains sedated.
Williams, meanwhile, was in a stable condition after suffering from a fractured clavicle and concussion.
He tweeted late on Saturday night that he was "recovering at hospital."
The scary scenes came just a week after jockey Ethan Brown fell at the Australian Guineas at Flemington.
Brown remains in intensive care at the Royal Melbourne Hospital.
Kah's partner Ben Melham was on board Sirileo Miss in the next race, which he won, before relinquishing his final two rides for the day to rush off to hospital to be with her.
"I'll put the cue in the rack for the day and just make sure she's alright," Melham said.
"It's just a reminder how dangerous the job can be, the last week or so, and right now.
"Winners are not so important as long as everyone's okay."
Dubenenko had minor lacerations on both forelimbs while Flyball escaped with minor abrasions.
For a daily dose of the best of the breaking news and exclusive content from Wide World of Sports, subscribe to our newsletter by clicking here