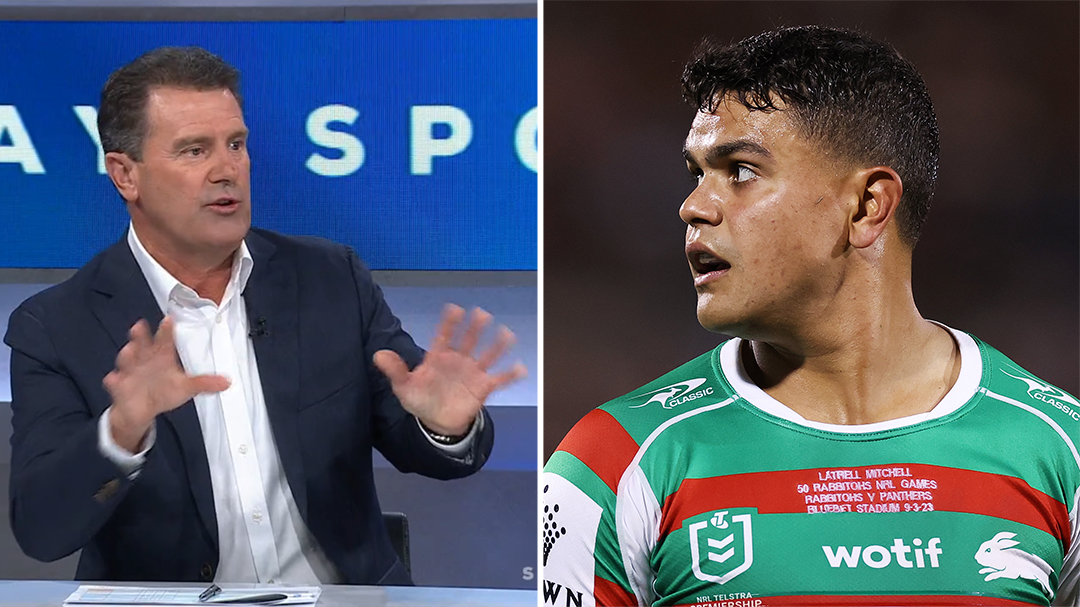 Mark Taylor has encouraged the NRL spectator that racially abused Latrell Mitchell to "look him in the eye" and apologise.
The incident occurred on Thursday night at BlueBet Stadium in Penrith when Mitchell copped racial abuse as he was heading up the tunnel at half-time.
Taylor, the Australian cricket great, backed Nicho Hynes' calls to educate the offender and said it would be beneficial to come face to face with the NRL superstar.
Stream the NRL premiership 2023 live and free on 9Now
"I thought maybe go and meet Latrell Mitchell, get him to go and meet Latrell, look him in the eye and firstly apologise, if that's what he wants to do. But I think that is a great way of educating the young fella," Taylor said on Nine's Sports Sunday.
Brad Fittler, Mitchell's NSW State of Origin coach, also applauded Dally M winner Hynes' mature perspective on the "sad" situation, which the NRL is investigating.
"Listening to people like Nicho at the moment, highly educated person, total control, handling pressure very well," Fittler said on Sports Sunday.
LIVE UPDATES: Tim Tszyu vs Tony Harrison world title fight
READ MORE: Bellamy goes 'nuclear' after shock Storm loss
READ MORE: Force claim 'incredible' clutch win with 13 men
Growing calls for life bans after latest Latrell abuse
"He could easily go on the other side and go strong and heavy on penalties, but perfect.
"Just controlled and concise. Go and get some education. It's a bit sad actually that we've got a situation like this to point out that there's not enough education."
Hynes said the offender should not be let off the hook but pointed out there were wider issues at play.
Hynes opens up on 'toughest time of my life'
"Part of his consequence, he should be getting the biggest consequence for sure, but part of it should be where he goes and educates himself now on Aboriginal culture or on racism in general," Hynes said.
"It might not be a reflection on this young guy, it could be a reflection on the people around him or what he's been taught in life. He might have been taught it's OK to do that. It's definitely not. I want to have everyone's back in this circumstance, this young fellow needs to be looked after, as well.
"He's going to be going through a really tough time at the moment."
For a daily dose of the best of the breaking news and exclusive content from Wide World of Sports, subscribe to our newsletter by clicking here