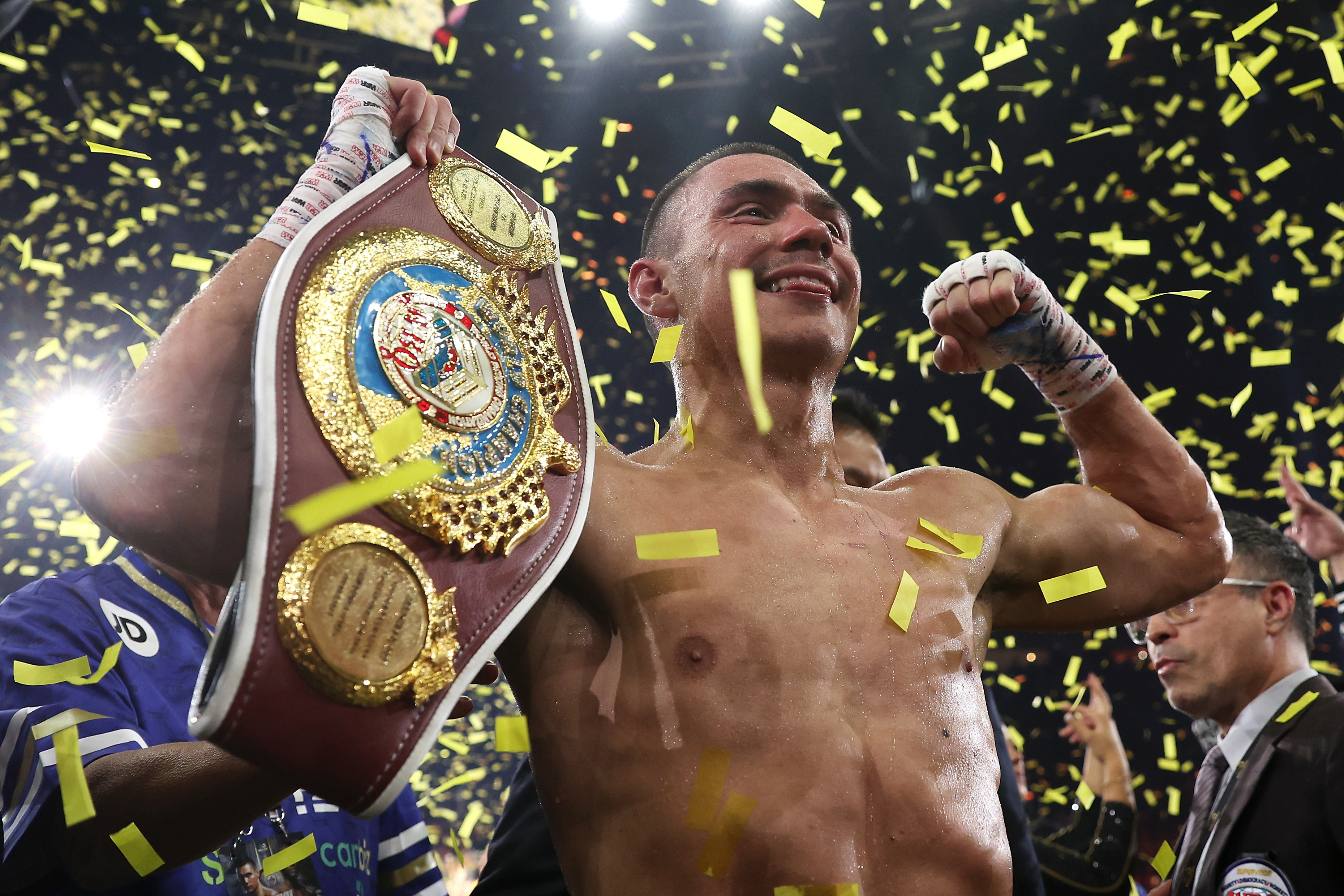 The Aussie megastar clinches a world strap for the first time in his sparkling career!
Tim Tszyu carves out a brutal ninth-round stoppage over Tony Harrison at Qudos Bank Arena.
The 28-year-old knocks Harrison to the mat with sheer brutality, and although the American is able to get back up and allowed to carry on, the referee steps in shortly after to give Tszyu a TKO victory.
Replays show Harrison looking in a BAD way as he copped hits to the head.
The fight was called two minutes and 33 seconds into the ninth round.
"What's my motherf—ing name?" Tszyu said in the ring after the fight.
"The message was sent clearly.
"You know what's up, you know what's next. I'm coming (for Charlo)."
Main Event's Ben Damon said in commentary that "the doubters" had been "destroyed".