This year's offseason is all about Lamar Jackson 2023. The Ravens' starting quarterback has yet to sign a long-term contract extension. However, because his demands are quite loud, the conversations have took unexpected turns. Jackson is still fighting for an extension, and his fans are rooting for him. This time, a local business came up with a brilliant idea to support LJ.
The Baltimore Ravens' contract negotiations with Lamar Jackson fell through ahead of the season. LJ led the team to a 10-7 record, having a decent season until his injury. With the offseason in high gear, the Ravens communicated directly with Jackson's camp. However, when they did not meet any terms, the franchise assigned him a non-exclusive franchise tag.
An Ice Cream to Pay Lamar!
The Baltimore fans are clamoring for Lamar Jackson to get the deal he wants. A local ice cream shop named The Charmery also came forward for the QB1. The shop developed a new flavor, 'Pay Lamar.' It is a caramel and peanut butter ice cream with chocolate chips and roasted peanuts. Shop owner David Alima is a big-time Ravens fan and wants to see LJ remain in the City. The flavor also received positive responses from the consumers.
Ravens fan creates 'Pay Lamar' ice cream in support of Lamar Jackson https://t.co/0rbXPGjSU9

— Jamison Hensley (@jamisonhensley) March 10, 2023
While speaking to ESPN, Alima said, "I love Lamar. I love what he is in Baltimore. He feels like a Baltimore Ravens to me. He feels like he represents our city so well." He added that the flavor's development aimed to let LJ know about how the people of Baltimore feel about him. 
Read More: Lamar Jackson Expresses Himself as Baltimore Ravens Trade Drama Reaches Peak
It is not the first time that The Charmery developed a flavor dedicated to Lamar Jackson. Ahead of the 2021 playoff game against the Bills, the venture introduced the 'Lamarshmallow Twirl,' an ice cream with Nutella, graham crackers, and cereal marshmallows.
What's next for Lamar Jackson?
The non-exclusive franchise tag placement allows other franchises to strike a deal for Lamar Jackson. But the former Unanimous MVP is not being approached by the quarterback-deprived teams. The free agency window begins on Wednesday, but one should not rule out LJ. However, the situation still has no clarity.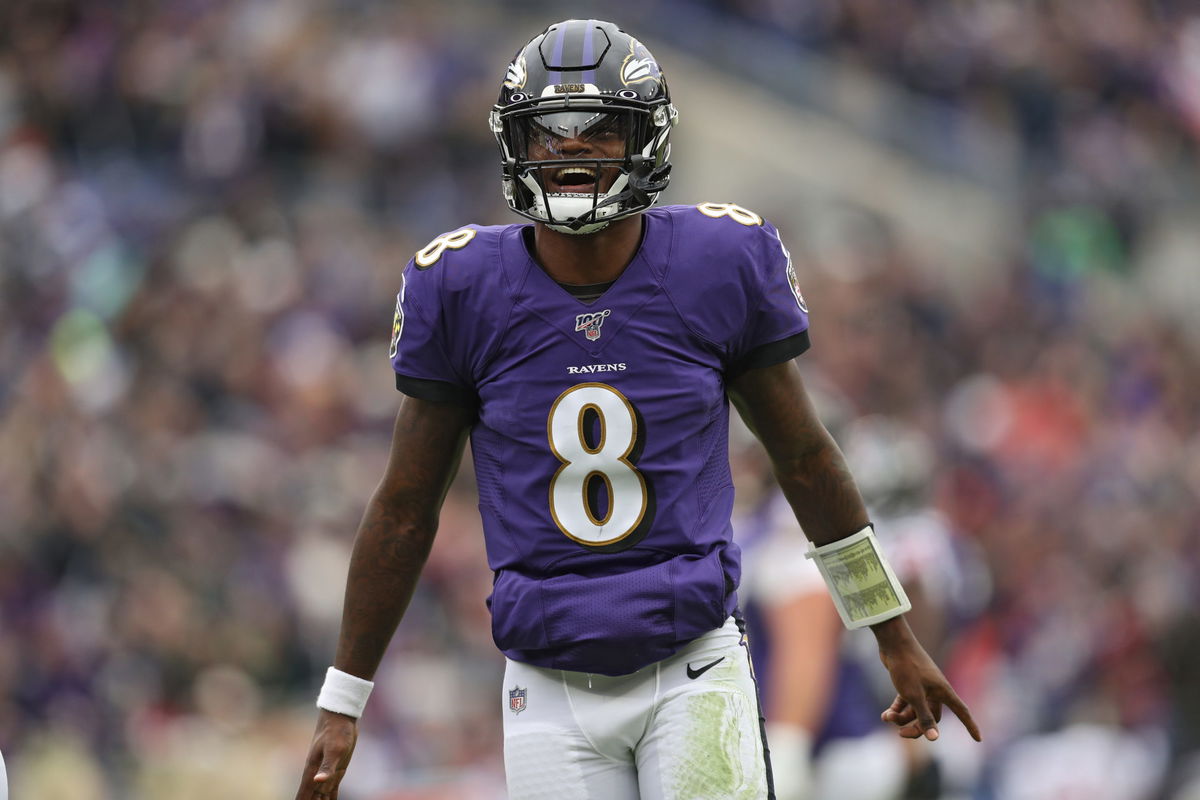 As per The Athletic, there is uncertainty if any suitors would come forward for the QB1. Several teams have already backed out. Moreover, Baltimore has made a massively big gamble. The reports also mention that "teams could make it difficult on Baltimore in how they structure the deal."
It is yet to witness if any team approaches the resident hero of Baltimore.
Watch This Story: Tom Brady Went to The Same High School As This Controversial MLB Hall of Famer Who Was Also A 14x All-Star
The post Baltimore-Based Business Comes Up With Diabolical Way to Get Ravens to Pay Lamar Jackson appeared first on EssentiallySports.