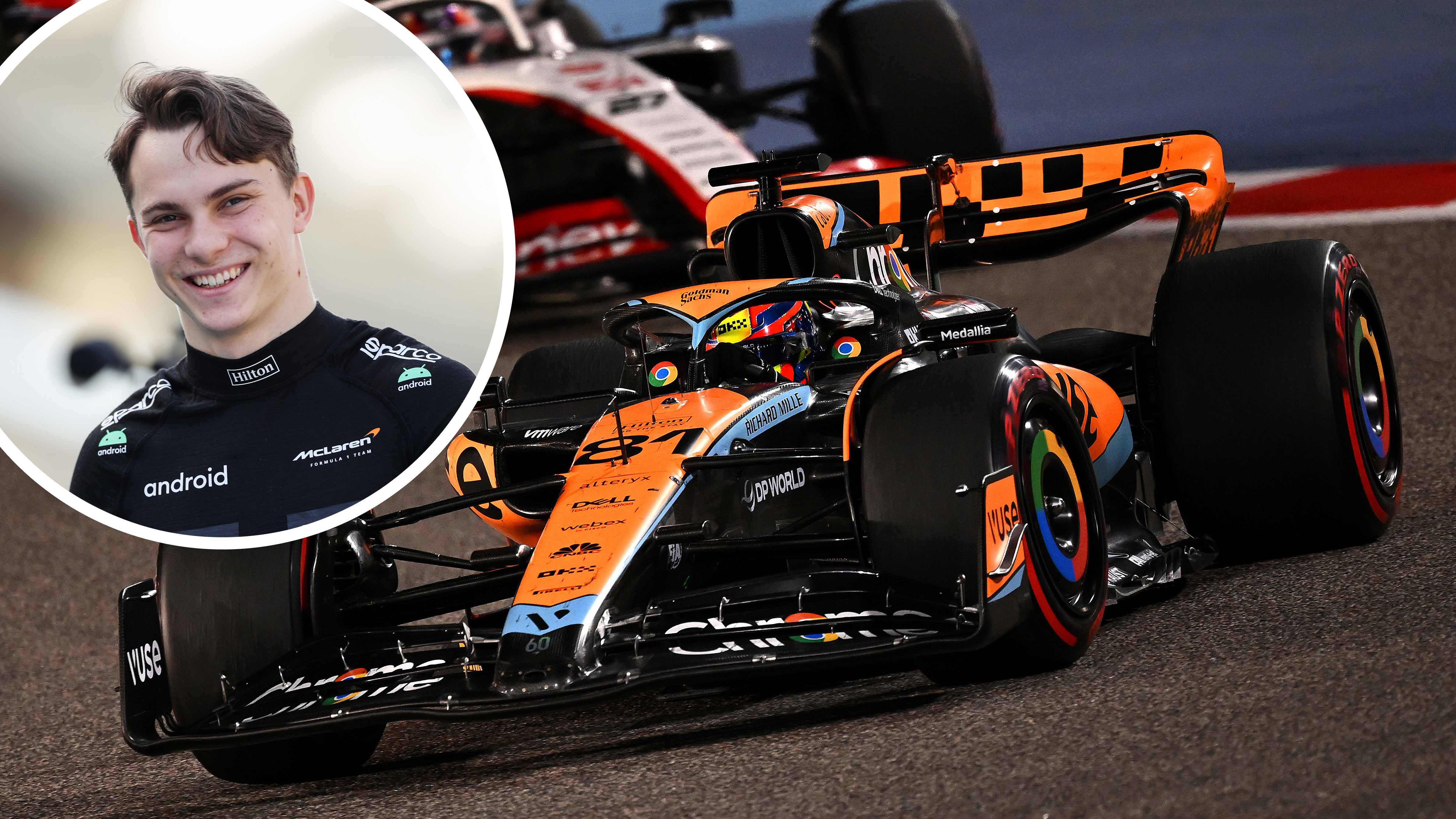 McLaren bosses have revealed exactly how impressive the Formula 1 debut of Australia's Oscar Piastri was, despite it being curtailed by an electrical failure.
Piastri was the first retirement in the Bahrain Grand Prix, completing just 13 laps. He briefly ran as high as eighth through the pitstop cycle just before the failure hit.
Speaking to motorsportmagazine.com, McLaren team boss Andrea Stella said Piastri's accurate self reflection – and then the ability to make the required adjustments – was "the definition of talent".
READ MORE: Knights shredded over Kalyn Ponga position switch 'madness'
READ MORE: Referee ripped over wild finale to Tszyu- Harrison bout
READ MORE: Champion's response to Tszyu's obliteration
"What impresses us is his awareness of his opportunities while driving," Stella said.
"He could come back and make comments like, 'I think I braked a little too early in corner one, I didn't go on throttle early enough in four.'
"And then you look at the data, and it is exactly it. So his awareness of the performance opportunities, that's the first point. And then he goes out for the second run, and he cashes in these opportunities.
"For me, this is a definition of talent. We see a lot of it. And we are also pleased with the improvement we have seen it day-by-day over the test.
"I think in terms of the opportunity, overall, F1 is a very, very competitive game, so he just has to go through his own trajectory. And I'm sure the final destination will be as one of the best drivers on the grid."
McLaren's technical director James Key was glowing in his assessment of Piastri's maturity.
"He's impressed us tremendously actually … I've worked with a lot of rookies in my time, and there's a real range of talents and attributes which each of them brings," he said.
"Oscar's technical knowledge is excellent, his feel for the car is incredibly precise. He mirrors much of how Lando talks about the car.
"So that's really good for us. It's not as though you have a rookie driver in many respects, talking about the car, because his feeling is extremely precise.
"I think 'mature beyond his years' is maybe overused, but definitely that's the case with Oscar."
The F1 circus hits the track this weekend for the Saudi Arabian Grand Prix from Jeddah.
For a daily dose of the best of the breaking news and exclusive content from Wide World of Sports, subscribe to our newsletter by clicking here!