When it comes to the biggest wrestling event on the earth, it never comes without surprises for the fans. With WrestleMania 39 right around the corner, many amusing matches have already been confirmed. But like every year, we can expect a few celebrity appearances too at the showcase of the immortals.
Lately, WWE's brand new poster for WrestleMania 39 featured Snoop Dogg, opening the door to ongoing speculation of the rapper's WrestleMania 39 involvement. Currently, 3 ft tall social media sensation, Hasbulla Magomedov hinted at brewing something at the biggest stage of wrestling.
Hasbulla Magomedov calls out The Rock on Twitter
Hasbulla rose to the pinnacle of fame in 2020 with his adorable Instagram videos and TikTok videos where he showcases his antics. The 19-year-old had a significant connection and deal with the UFC alongside his rapport with Russian MMA fighters, such as Khabib Nurmagomdov. The mini Khabib this time turned his attention towards The Rock.
Read more: Despite Months of Build-Up, Dwayne Johnson vs Roman Reigns at WrestleMania 39 Is Likely to Be Called Off but 'the Door Remains Open' for Next Year
His recent Twitter post features a photo of him wearing the WWE belt. The caption says, 'gm
Sorry
@TheRock
but I'm the people's champ now
gm

Sorry @TheRock but I'm the people's champ now pic.twitter.com/HDryogJJtY

— Hasbulla (@Hasbulla_NFT) March 13, 2023
Dwayne Johnson didn't take long to come up with a prompt adorable reply saying, 'You always have been and always will be the People's Champ
Let me see drop People's Elbows on some fools! '
You always have been and always will be the People's Champ
Let me see drop People's Elbows on some fools!

— Dwayne Johnson (@TheRock) March 14, 2023
The popular UFC enthusiast has earned a massive 6 million above fan base on Instagram. Despite possibly suffering from Dwarfism, the 3 ft star made it to the timeline of almost every social media user across the world. It would not be an exaggeration to say the mini influencer will soon pull many brand deals and collaborations. Hence, WWE would probably want to make him a part of the grandest event to pull more attention from fans.
Nevertheless, the WWE universe is rife with speculation over a potential WrestleMania appearance for The Rock.
The Rock's WrestleMania 39 plan
Moving ahead to the original People's Champion, it's likely for him to make a guest appearance on the WrestleMania stage as of now. Though he is not going to be booked for a match, it still won't keep him away from involving at least in a minor angle that doesn't involve rigorous fighting. The WrestleMania venue is close to the former 10-time world champion's turf, and it becomes more obvious for him to take part in the event.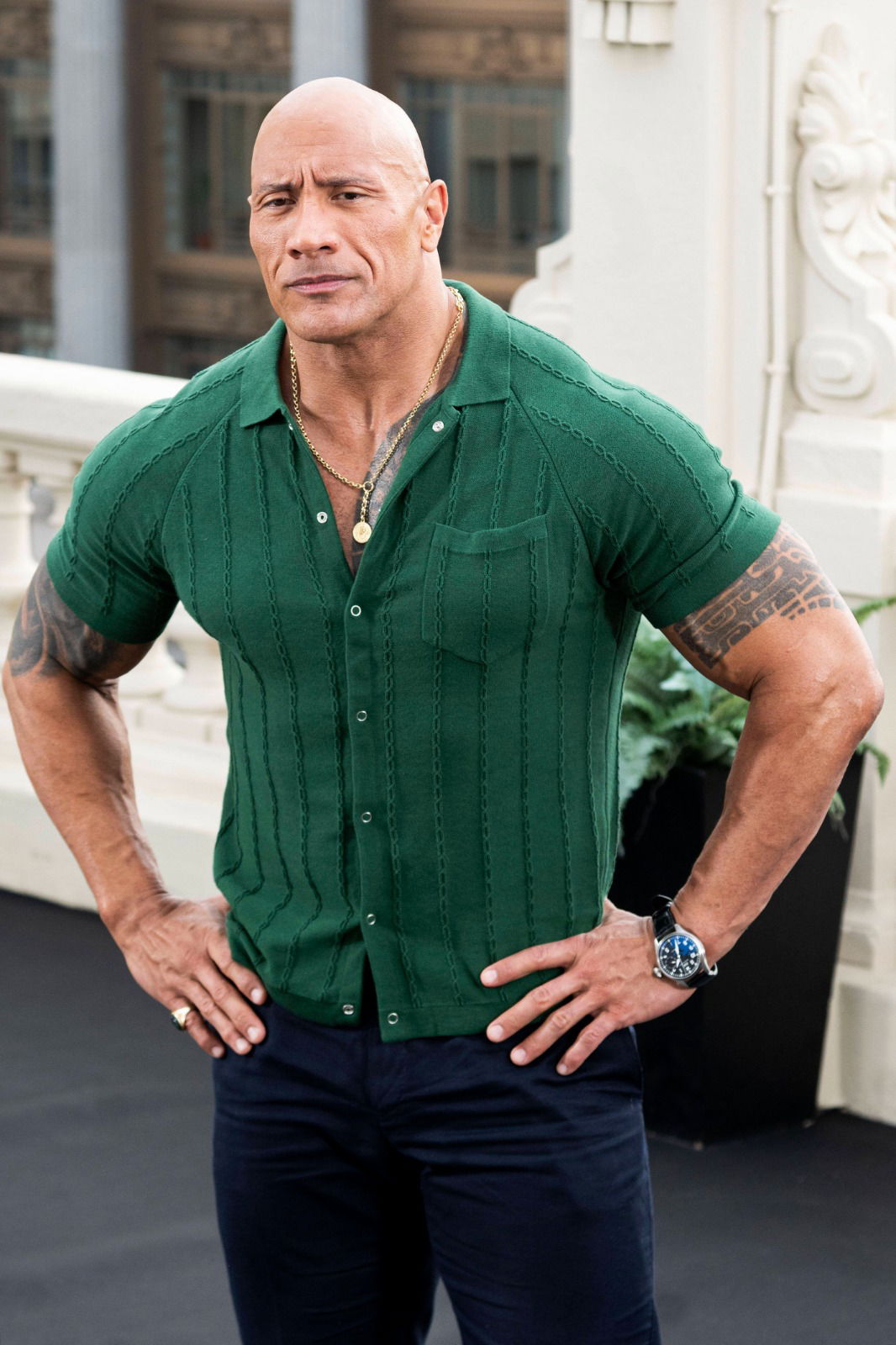 The current Hollywood giant's inability to feel at home with wrestling anymore predominantly caused him to opt out of the main event. Also, his bulk Hollywood involvement is another major reason behind it. However, there is still no official confirmation of his appearance at all.
With all the questions and hooks hovering around, WrestleMania 39 creates even more hype for the WWE Universe with each passing day. Meanwhile, fans are holding their breath until the mystery got unveiled.
Watch the story: 5 Best Trios In WWE Ever
What do you make of a potential WrestleMania appearance for Hasbulla and The Rock? Are you excited about WrestleMania 39? Let us know in the comments.
The post 3ft Tall Internet Sensation Challenges Dwayne Johnson for His Most Prestigious Honor appeared first on EssentiallySports.