Trainwreckstv is not happy about things at Kick, and he wants creators to respect the platform a little more.
October 2022 came bearing gifts for content creators as Trainwreckstv introduced a new streaming platform. With the name Kick, it stood as the fierce competitor to Twitch, which had been ruling this industry for years. However, creators were not happy working for it as they always complained about its rigorous terms and conditions. In other words, streamers were disappointed, mainly with the payout system, as Twitch reserved most of their revenue as fees. Due to this, creators could only enjoy a little of what they earned, causing chaos in the community. 
Plus, it wasn't just the payout system that made most of them quit, as a handful also faced problems with streaming. For instance, Twitch streamers could only showcase limited themes, as anything hurtful would result in an instant ban. So, they hoped for a new platform, and it looked like Trainwreckstv heard their cries. He launched Kick in October, giving liberty to creators to stream anything they wished to, along with a 95 -5 revenue split. But as time passed, things went downhill as he found creators abusing the liberty, pushing him to spare a few words about the whole fiasco. 
Are creators taking undue advantage of Kick?
Recently, Jake Lucky, Adin Ross, and platform owner Trainwreckstv hopped on a stream for a quick chat. There, Jake asked Train about his future on Kick and how things have been since he signed a deal with them.
DIVE DEEPER: "Honey Im Homeeeee" – OnlyFans Model Corinna Kopf Drops Major 'Platform-Switch' Announcement Baffling Fans
To this, the streamer replied, "I try to create a platform with more freedom, and people decide to cross lines for the sake of clout and high viewership" This has been a serious issue on Kick as multiple streamers have crossed lines just for content. For instance, Heelmike featured NSFW content, pushing himself to a day's ban. Apart from that, Adin Ross went all out, causing serious problems for himself.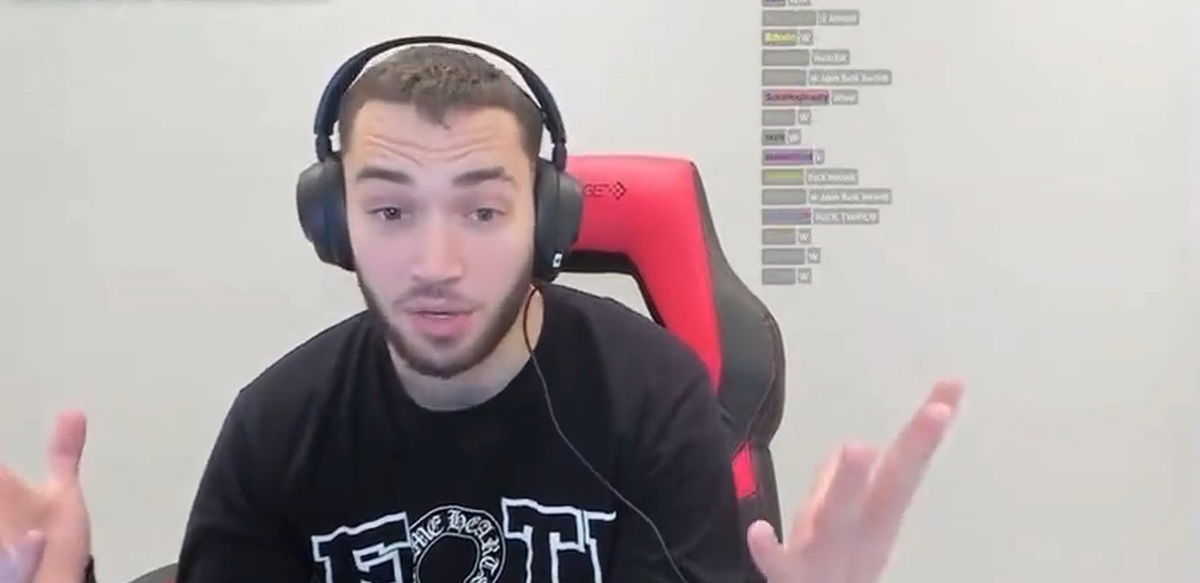 Looking at these things, Train reiterated that creators need to respect the platform a little more, as it has the potential to be the future. After all, what more would a creator want than to get the money he deserves and showcase content without any fear? Adding a few statements, the Twitch streamer said, " When I can see people come here and do whatever the fu*k they want, and they cross lines every day for views and clout." 
I asked Trainwreck about all the streamers on Kick taking advantage of the site for clout and clicks

"I try to create a platform with more freedom and people decide to cross lines for the sake of clout and high viewership" pic.twitter.com/RiElkX4zR4

— Jake Lucky (@JakeSucky) March 13, 2023
Last but not the least, fans will soon get a dedicated app for Kick in the near future, so be sure to check that out! What did you make of the streamer's comments? Let us know in the comments section below.
WATCH THIS STORY: Video Game Franchises returning to console
The post "I Try to Create a Platform With More Freedom and People Decide to Cross Lines" – Kick Owner Trainwreckstv Gives Closure on People Using the Platform for "Clout" appeared first on EssentiallySports.