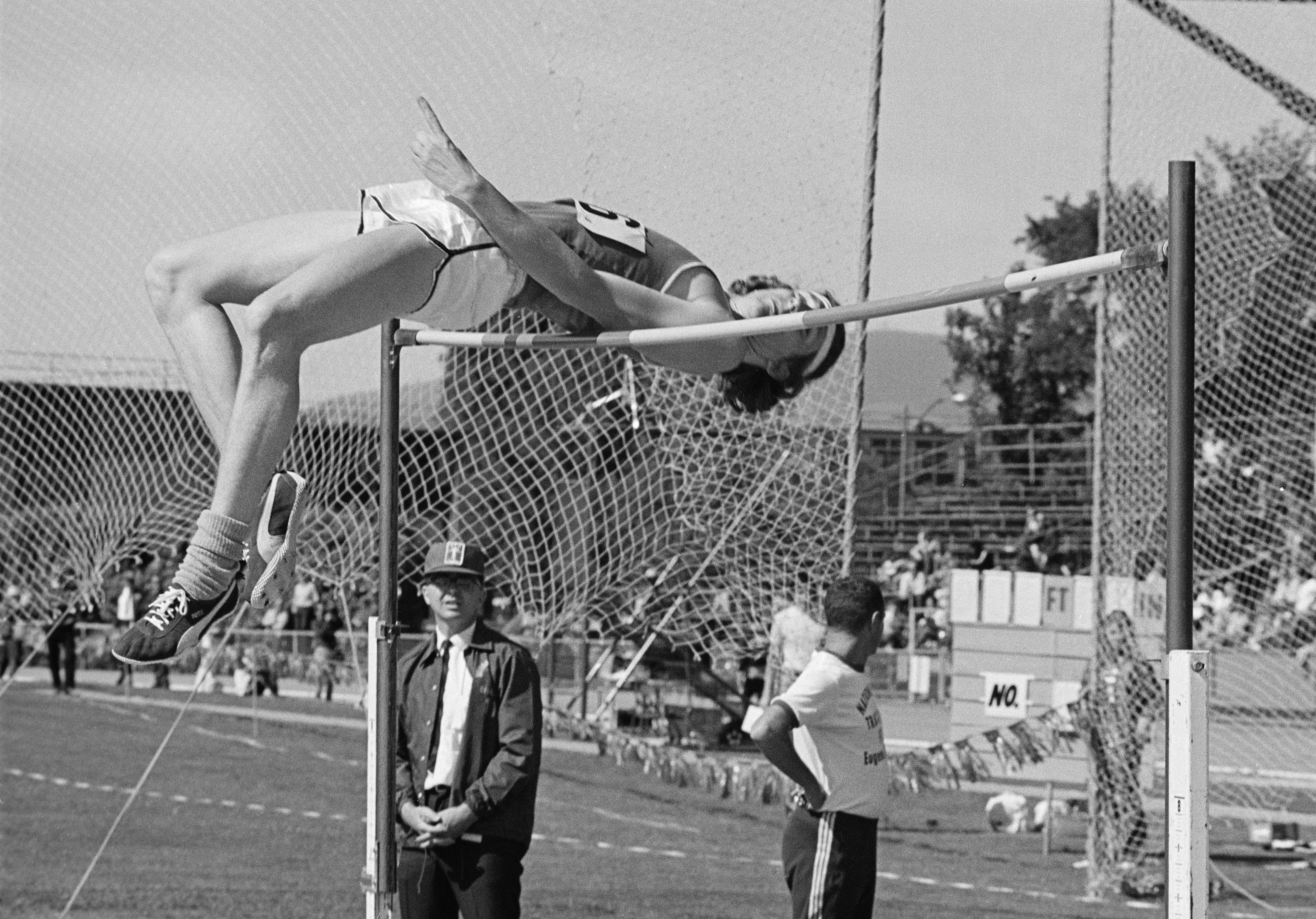 Dick Fosbury, the lanky leaper who completely revamped the technical discipline of high jump and won an Olympic gold medal with his "Fosbury Flop," has died after a recurrence with lymphoma. He was 76.
"It is with a very heavy heart I have to release the news that longtime friend and client Dick Fosbury @dickfosbury68 passed away peacefully in his sleep early Sunday morning after a short bout with a recurrence of lymphoma," wrote his publicist, Ray Schulte.
READ MORE: Knights shredded over Ponga position switch 'madness'
READ MORE: 'Scourge of the planet' laid bare amid Latrell saga
READ MORE: Tedesco contract twist deals Suaalii mega blow
Before Fosbury, high jumpers cleared their height by running parallel to bar, then leaping over with a scissors kick, with their faces pointed downward. At the 1968 Olympics in Mexico City, he took off at an angle, leaped backward and bent himself into a "J" shape to catapult his 6-foot-4 frame over the bar.
Fosbury cleared 2.24 metres in Mexico City to win the gold and set an Olympic record. By the next Olympics, 28 of the 40 jumpers were using Fosbury's technique. Today, it is by far the most-used technique for elite high jumpers across the globe.
"The world legend is probably used too often," sprint great Michael Johnson tweeted. "Dick Fosbury was a true LEGEND! He changed an entire event forever with a technique that looked crazy at the time but the result made it the standard."
Former World 200m champion Ato Bolden tweeted: "R.I.P. 1968 Olympic gold medalist and high jump legend/pioneer Dick Fosbury, who passed away on Sunday. Condolences to his family and friends. Godspeed, Fos, from an eternally grateful sport."
USA Track & Field, the sport's US governing body, said: "Our sport lost a true legend and innovator today."
USATF also posted a video in which Fosbury discussed his work as a coach "across the country and across the world, from the very beginning, teaching coaches what the Fosbury Flop was all about, to … working with young high school athletes.
"… I encourage all athletes to keep an open mind to the possibility that you can inspire a young athlete to become their best, to find their own way in sport. And so thank you, and God bless."
For a daily dose of the best of the breaking news and exclusive content from Wide World of Sports, subscribe to our newsletter by clicking here!