Vince McMahon returned to WWE earlier this year in January and forced his way back on the Board of Directors. Then, he took the position of WWE's Executive Chairman after his daughter retired. Many reports suggested that McMahon returned only to aid the potential sale process of the company and stay away from any creative role.
However, the fans are not ready to accept this as they believe that he can't control himself to put his nose in the creative business. McMahon reportedly having a hand in Brock Lesnar vs Omos at WrestleMania is one example of why the WWE Universe is unsure about his true intentions in WWE.
Now former WWE referee's shocking revelation involving Mr. McMahon and AEW is adding to the fans' suspicion.
Nick Patrick makes a bold claim about Vince McMahon
Nick Patrick, in an interview for Monday Mailbag for AdFreeShows, stated he believes 'The Genetic Jackhammer' is secretly running AEW. "I'm one of those old conspiracy theory guys. I always think Vince [McMahon] is sitting behind every damn thing, and I'm usually right," he said.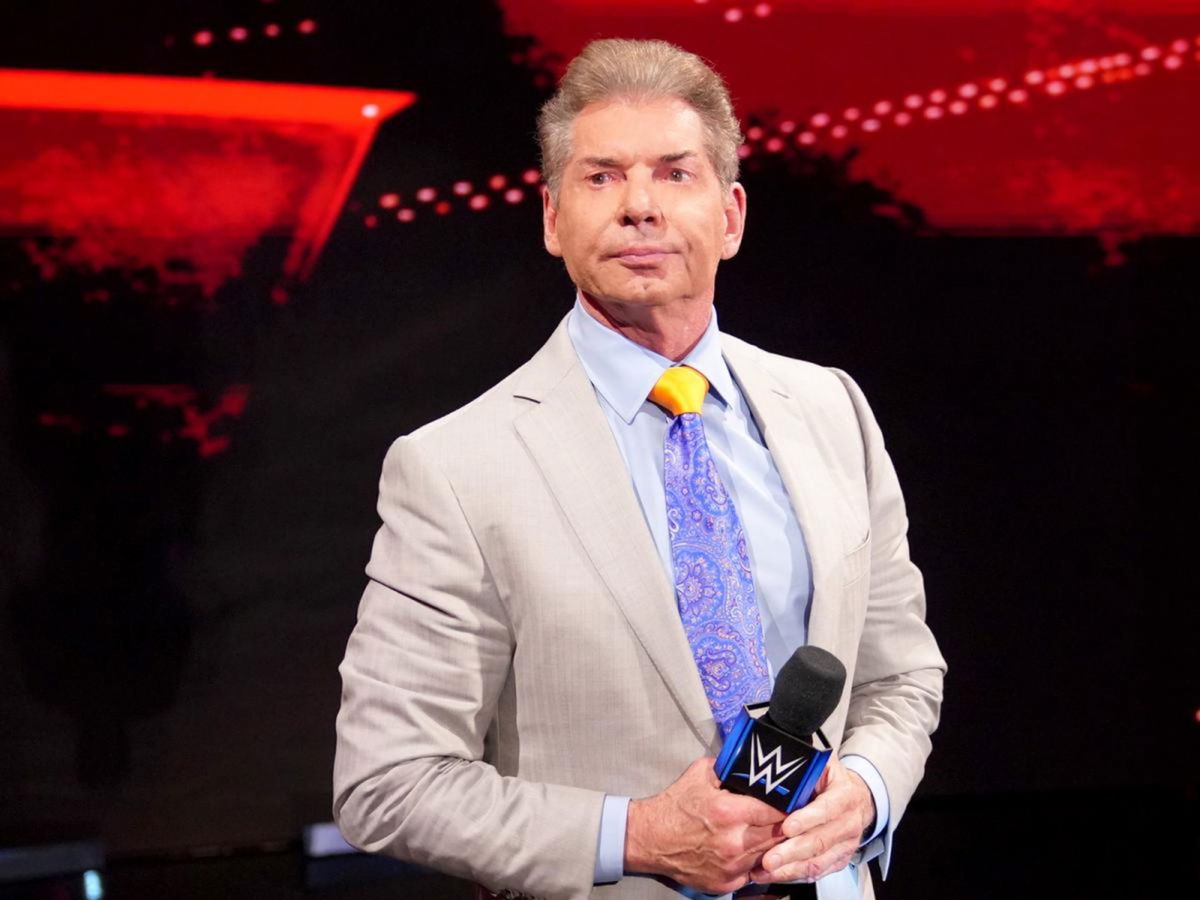 He added he may be wrong about it, but he expresses his suspicion by saying Mr. McMahon is aware of every activity that goes inside Tony Khan's promotion. "He may not be running the thing, but he knows everything that's going on," Patrick stated.
Read More – Watch: Rhea Ripley and John Cena Join Hands to Recreate a Scene From the Famous Fictional Series Stranger Things
He also claimed that there are multiple ways for McMahon to control AEW without actually being seen in the picture.
Why no one suspects McMahon is pulling the strings in AEW?
Patrick then continued to solidify his statement by giving the WCW-ECW invading WWE example. He stated people knew that the whole invasion angle was a product of McMahon's mind to create a storyline to attract an audience. So at that time, the fans were aware of McMahon's involvement in everything.
But now there are two different companies competing against each other. So no one suspects that there might be a chance the competition between WWE and AEW is just for the show and the reality behind it is entirely different.
"With this deal, at least they got separate companies and they keep the appearance of separate companies and separate owners. If they're going to control it, that's the way to do it," the former head referee for Florida Championship Wrestling elucidated.
Watch this story – Every WWE Superstar Who Attacked Vince McMahon
What do you think of Nick Patrick's statement? Do you think that there is a possibility that McMahon is actually controlling AEW? Let us know in the comments below.
The post Ex-WWE Employee Discloses His Shocking Conspiracy Theory Linking Vince McMahon to AEW and Tony Khan: "I'm Usually Right…He Knows Everything That's Going On" appeared first on EssentiallySports.