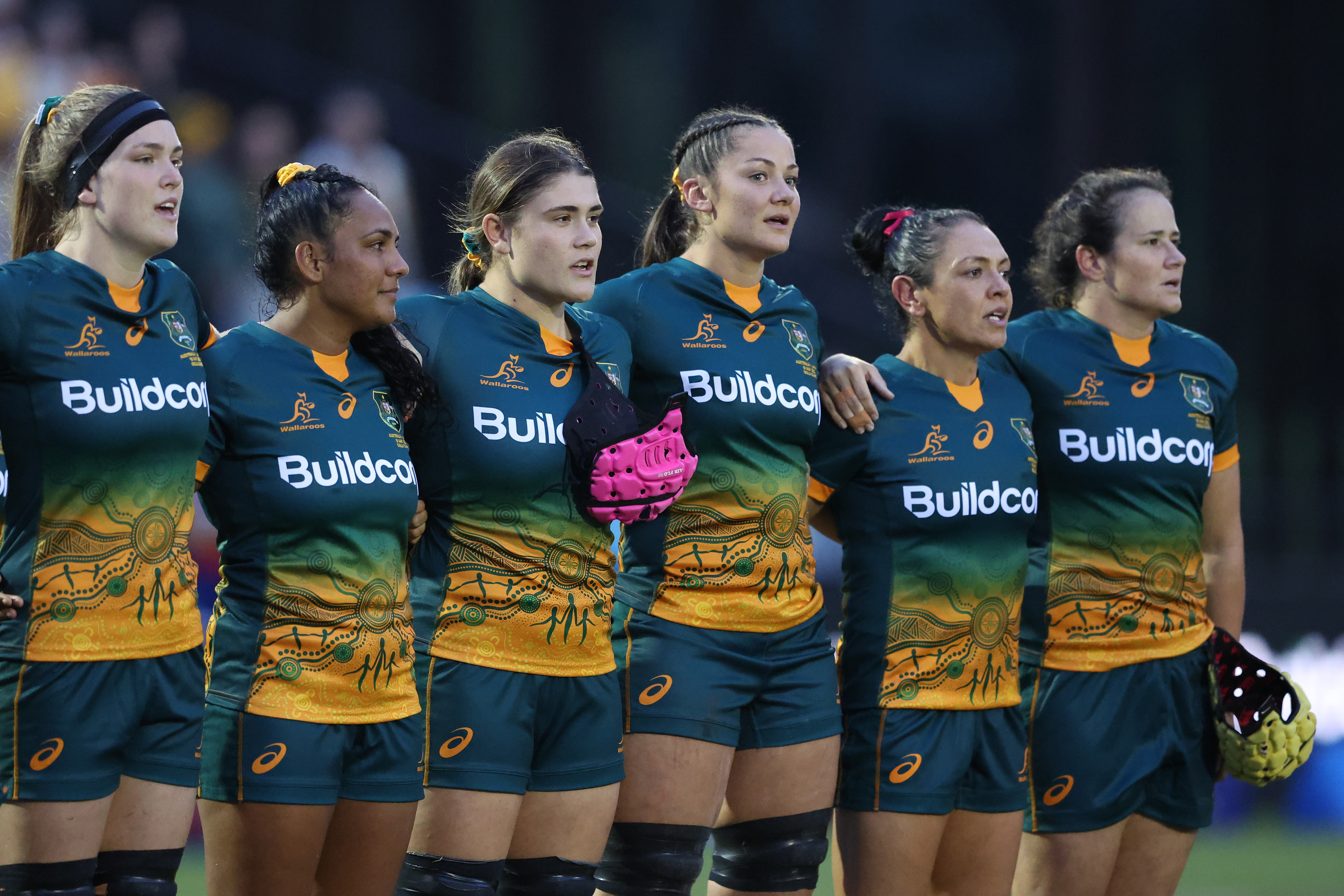 Contracted Wallaroos players will be paid in full while on maternity leave as part of a new collective bargaining agreement announced by Rugby Australia on Thursday.
A parenting and pregnancy guideline has been agreed "in principle" as RA pumps $2 million into the women's XVs game this year.
RA reiterated its pledge to make the elite women's game fully professional and unveiled a new contracting model for its national team.
Watch the 2023 Super Rugby Pacific season on the home of rugby, Stan Sport. All matches streaming ad free, live and on demand
A list of up to 35 Wallaroos players will be contracted across three tiers with the potential to earn between $30-$52,000 for international and Super W participation combined in 2023.
"We continue to make progress with the women's XVs, providing certainty around payments to players at Wallaroos and Super W level for the season ahead," RA boss Andy Marinos said.
"Whilst this investment is an improvement on what we have been able to do in the past, this is just the first step in our commitment to continued investment to professionalise the women's game in a sustainable and hopefully very successful way."
EXCLUSIVE: 20 year 'curse' still plaguing Waratahs in search for perfect 10
MORGAN TURINUI: The 'scary' truth about Larkham's next gen Brumbies
READ MORE: Manchester City 'machine' smashes near 100 year record
Bloodied prop pays price for no mouthguard
The new CBA between RA, the five Super Rugby clubs and the Rugby Union Players Association will run until the end of 2026.
It includes a return to "at least" pre-COVID-19 levels of player payments and benefits as RA looks forward to the financial windfall of the 2025 British and Irish Lions tour and home Rugby World Cups for both the men (2027) and women (2029).
"We must thank all the players for the sacrifices that have been made during the COVID crisis – we are proud of the professional playing group in Australia, and we look forward to a successful future together in rugby."
NEW PODCAST! Sean Maloney, Morgan Turinui and Stephen Hoiles revel in the Drua's famous win and Aussie export Mack Hansen setting the Six Nations alight again
RUPA boss Justin Harrison said the CBA "recognises there are still challenges to be met and overcome" but lauded the players for their "problem solving and partnership approach."
"It provides a platform from which the game can enter a new period of opportunity and excellence," the former Wallabies lock said.
"Player involvement and engagement is vital for the game. This CBA provides the scaffolding for the game to understand and achieve its high performance aspirations whilst supporting the players in their workplace conditions."
For a daily dose of the best of the breaking news and exclusive content from Wide World of Sports, subscribe to our newsletter by clicking here
Eddie Jones' remarkable career in pictures: Hooker, teacher and master coach improbably leads Wallabies again