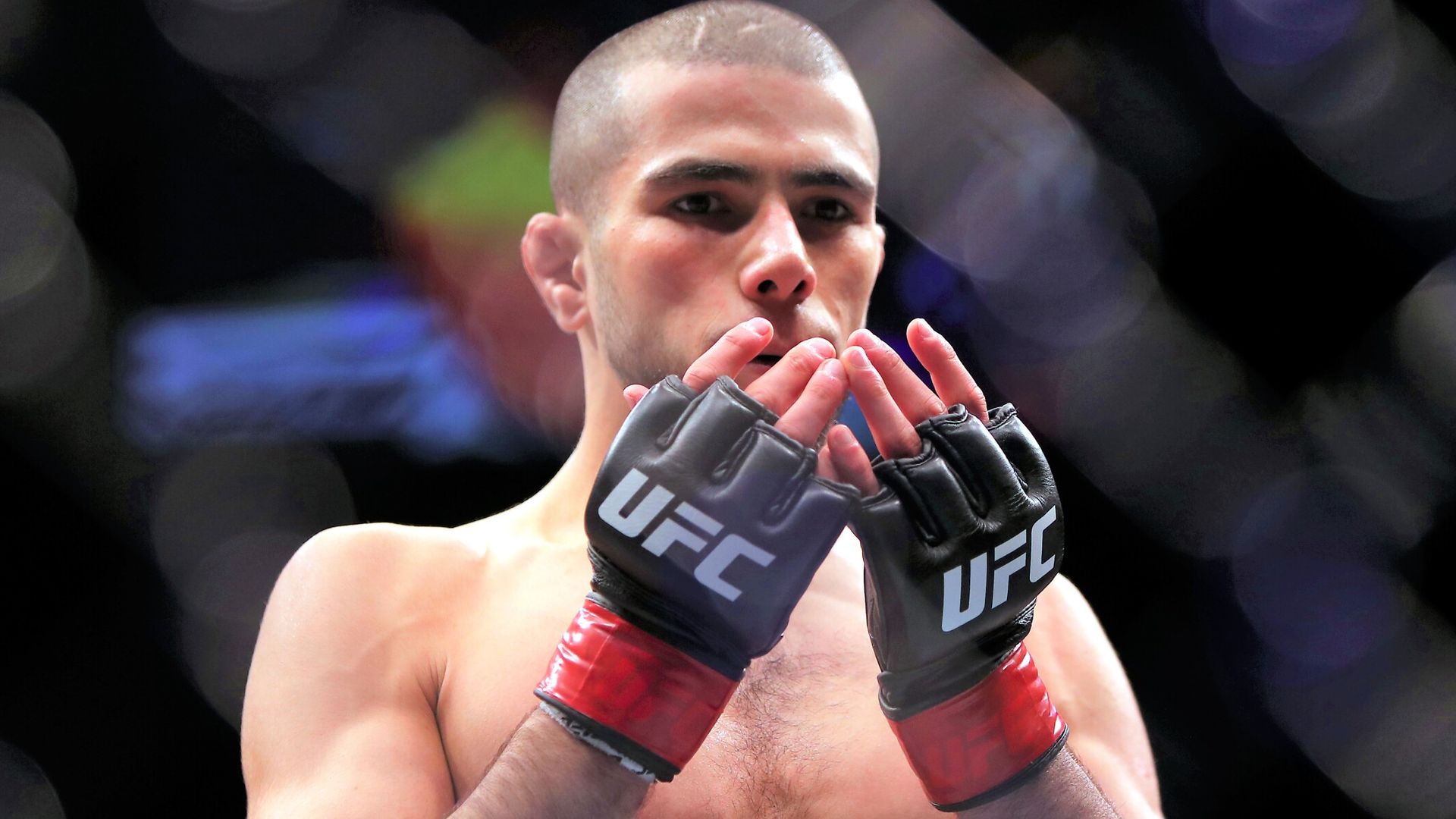 Muhammad Mokaev made a harrowing trek to Britain across mainland Europe from his homeland in Dagestan, Russia, after the death of his mother in 2012.
The Manchester-based flyweight can boost his growing reputation by stretching an unbeaten nine-bout record against Jafel Filho at UFC London on Saturday.
But Mokaev's treacherous path to the pinnacle of MMA, started in Dagestan, known as 'land of the mountains', over a decade ago.
"I moved here as a refugee," Mokaev explained. "I started the sport over here. I had done some training in Dagestan, but I didn't really want to compete.
"When I started wrestling here, I got selected for the national team, and then I got selected for the national team in MMA.
"I went to represent Great Britain in European championships and World Championships.
"My father took the right decision at the right time. We came through France as refugees.
"Now I understand how he felt, because I have a kid myself and I understand how difficult it is when you have a family.
"At that time, I didn't understand what was going on. I was like, 'why is this happening to me?' I'm the only kid in school that is like a refugee.
"My life changed. I don't look back."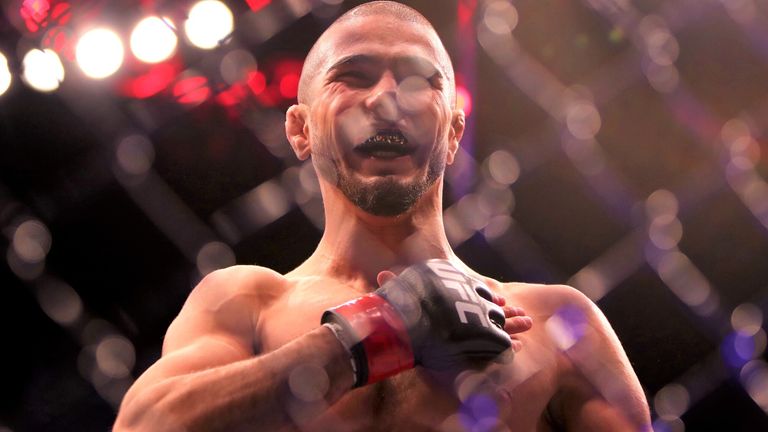 The years that followed proved to be more stable for the 22-year-old and his family, but that all changed in 2017 when they were handed deportation letters from the Home Office.
He said: "I didn't know where we were going to end up. I'd already lived here for five years, so I didn't expect anything changing.
"It was very difficult. I think some people were waiting for the decision for 10-15 years. Some losing [in] court and kept going for another 10-15 years.
"They give you like £5 a day and you have to save for the food and for solicitors also. You cannot work, they do not let you work officially.
"I think it was more difficult for him [my father] than me. I think he said to the Home Office, keep my son here and send me.
"We won the court [battle] at the end of the day."
Mokaev has since flourished as an MMA fighter, but insists other refugees deserve opportunities to pursue their own dreams.
"I don't think they [people] understand," he said.
"Respect the refugees more. Give them a little bit of a push and motivation to change their life. Help them to open doors and show them the right path that they can do."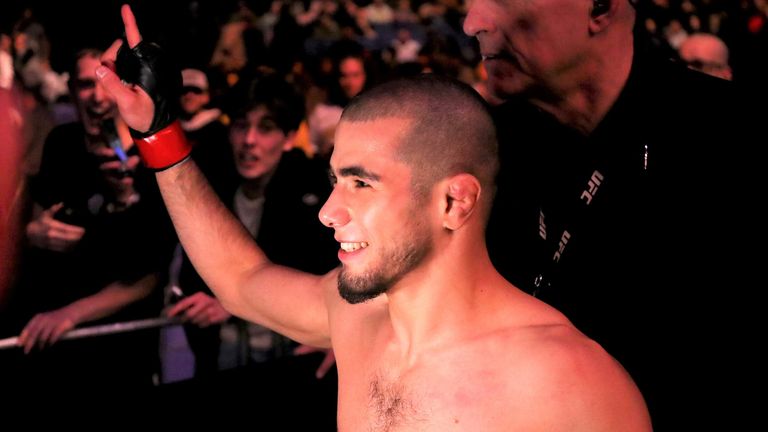 The same doors have opened for him through his connections with the UFC, he remains on track to be one of the youngest champions in UFC history.
"I think this fight gets me to the number 10 ranking. And I know that I'm one or two fights away from the title.
"I'm hoping to be defending it by March 2024".
If Mokaev overcomes Filho in style, could he continue on a collision course with current UFC flyweight champion Brandon Moreno?
"I think Moreno is stylistically an easier opponent than anyone in the top 15, I know how to beat him," said Mokaev.
"It's a big claim, I can prove how confident I am – I'm ready to quit if I lose.
"If I say something, I'll do it".