Mike Tyson and his love for pets seemingly have no end. Throughout his life, the boxing legend has fostered several pets. Tyson, who is widely revered as the 'Baddest Man on the Planet' because of the ferocity he demonstrated in the boxing ring, has a soft side for his pets. We all remember how the former boxer, during the Covid-19 pandemic, would often share clips with his dog, Mars Tyson. Sometimes engaging in some light-hearted shadowboxing and sparring. Further, the 56-year-old's love for birds, specifically pigeons, is also well documented. On numerous occasions, the Hangover star has recalled how he would knock out bullies who harmed pigeons.
In the latest episode of Hotboxin' with Mike Tyson, the former heavyweight champion of the world, in the presence of comedian Cedric The Entertainer, spoke about his attachment to pets. It all started with Cedric speaking about a dog named Tasha that he had as a pet.
'Baddest Man' Mike Tyson has a soft side
Cedric's mother and sister had named the dog Tasha, for whom he felt little inclination. In his own words, "It just wasn't a gangster. Tasha? I didn't want to call the dog that." Since he never personally liked the name, the Barbershop star never actually called or interacted with the dog. Unfortunately, one day Tasha decided to leave Cedric and his family and escaped by jumping on a truck. While Cedric was relieved, Mike Tyson expressed, "if our dog ever got away we'd all have heart attacks."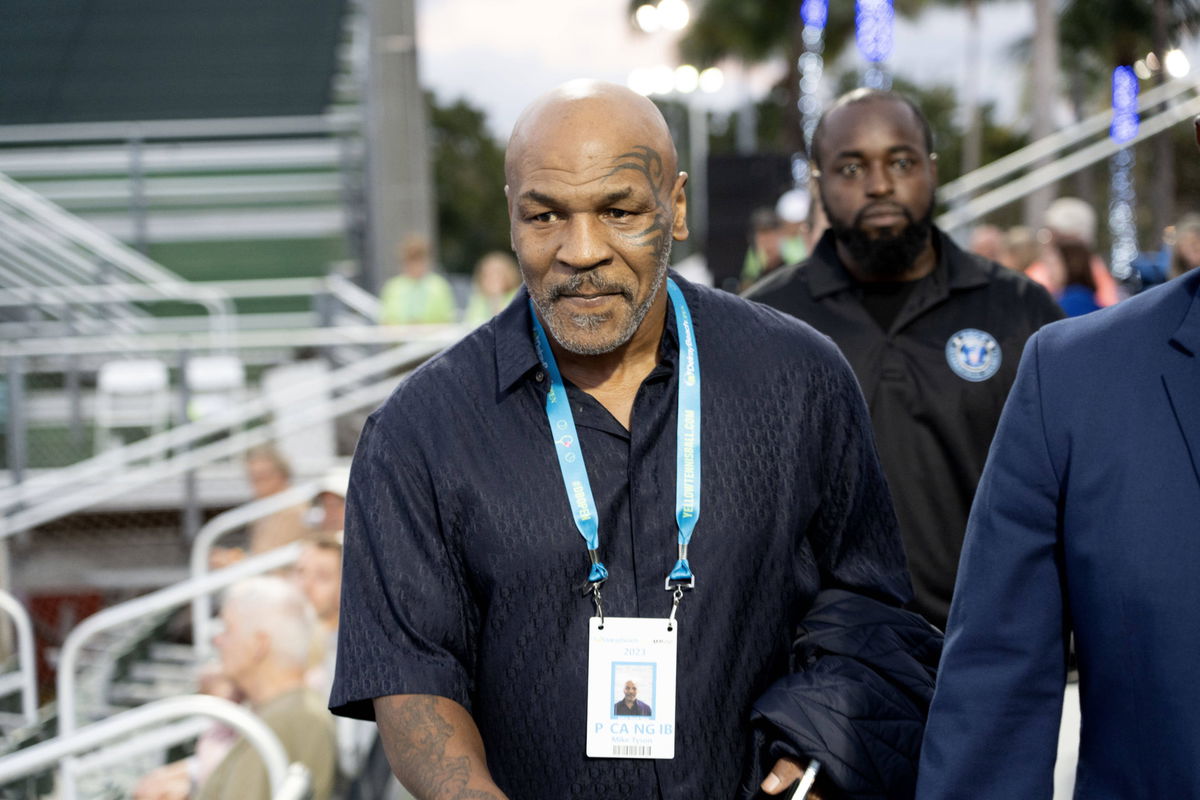 The sentiment highlighted Tyson's admiration and love for his pets. Among many pets of the boxing legend, his tigers have piqued the interest of many and have also been featured in movies. However, the pet tigers once caused Tyson some trouble back when he lived in Vegas.
Mike Tyson's pet tigers once tried eating his neighbor's dogs
According to Shelly Finkel, the former manager of Tyson, one day as 'Kid Dynamite' was walking one of his tigers, the animal tried to climb the walls of his neighbor and make a meal out of his neighbors' dogs. The unfortunate incident led Tyson, who has his own views about lions and tigers, to lose possession of the tigers.
As reported by The Sun, Shelly later recounted by saying, "That night Mike calls me and says, 'Shelly, the ASPCA is here, I'm not allowed to keep cats in captivity, how do you think they found out?' "I said, 'How do you think they found out? Your neighbor sees him coming over the wall to eat his dog. How do you think they found out!' 
Read More – "Disrespectful": Fans Slam Jorge Masvidal for Mocking Boxing Legend Floyd Mayweather
What do you think about the story of Cedric The Entertainer?  Let us know in the comments below.
Watch This Story –  Boxing Schedule March 2023: Caleb Plant vs. David Benavidez, Gilberto Ramirez Comeback Fight Since Dmitry Bivol Loss, Lawrence Okolie's Title Defense, and More
The post "We'd All Have Heart Attacks": Mike Tyson's Confession Shatters His 'Baddest Man' Image appeared first on EssentiallySports.