There is a significant connection between WWE and UFC. Though the two have different styles of entertainment, they both are combat sports. There are many UFC talents who tried their hands at WWE and vice versa. But Conor McGregor is not one among them, as he is yet to step into the famed squared circle despite having his run-ins with WWE stars in the past on social media. But it seems like it's not very far when we will be able to see him in the ring.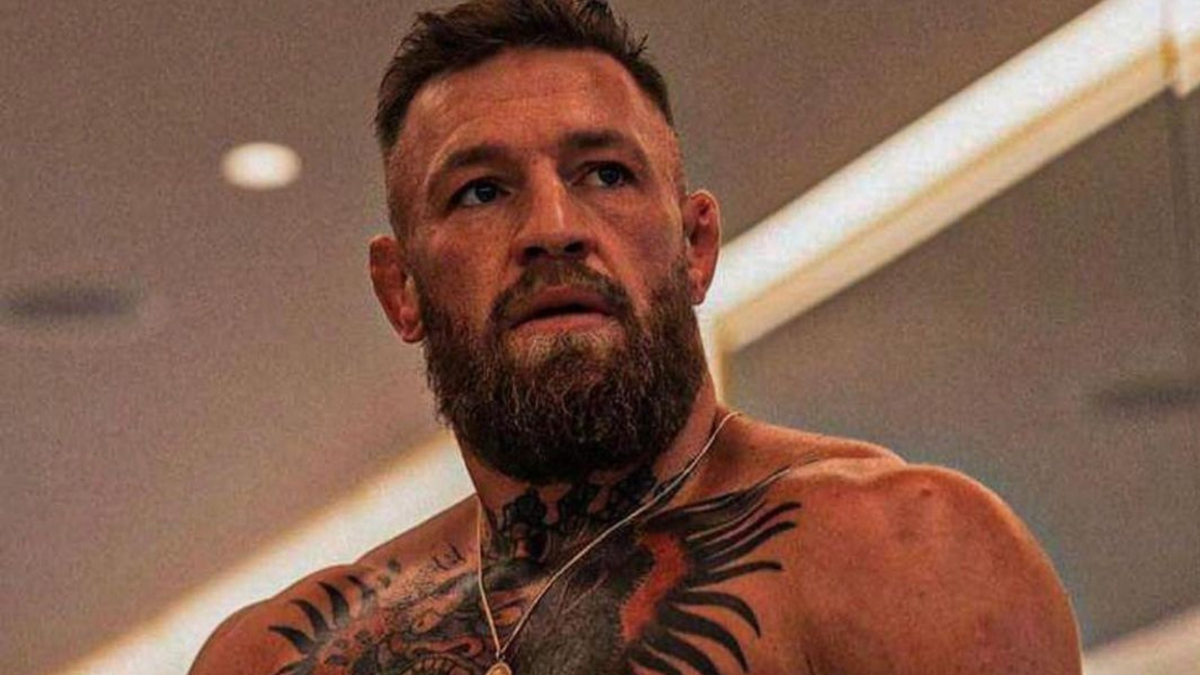 With WrestleMania two weeks away, The Undisputed WWE Universal Champion Roman Reigns is already set to defend his title against Cody Rhodes on the biggest stage. It probably marks the most anticipated main event match on the card. With the event being held in California and marketed as WrestleMania Goes Hollywood athletes and celebrities from other walks of life are showing an interest in the WWE's extravaganza.
Paul Heyman warns UFC star ahead of WrestleMania
Recently, noted MMA journalist Ariel Helwani conversed with UFC star Conor McGregor and talked about him appearing at 'Mania. Despite a tight schedule, the former UFC Champion took some time to sit one to one with Helwani for an interview. McGregor also clicked a photo with him post the interview session. Later, Helwani tweeted the photo with a caption like, ' Next stop…' Mania?.
It was a wild hint which immediately picked by none other than The Bloodline's Wise Man, Paul Heyman, who made it pretty clear what would happen if he dared to mess with the Head of the Table by any chance.
Read more: "Roman Reigns is the Best in the World": Former WWE Star Shoots on Drew McIntyre and the Tribal Chief Ahead of Clash at the Castle
Roman's special counsel tweeted, '@TheNotoriousMMA would get SMASHED just like anyone else who dares to oppose the #TribalChief @WWERomanReigns!'
.@TheNotoriousMMA would get SMASHED just like anyone else who dares to oppose the #TribalChief @WWERomanReigns! https://t.co/oWd39jwchc

— Paul Heyman (@HeymanHustle) March 16, 2023
The photo shows the Notorious holding Money in the Bank suitcase in his hand, which instigated the question of his Mania appearance.
Corner McGregor's heated Twitter exchange with Roman Reigns
Despite being out of action since his leg injury, Conor McGregor is a massive hit in the MMA world. He was the only fighter to hold the lightweight and featherweight championships simultaneously. Making a similar impact in WWE won't be that far-fetched.
Considering McGregor's star aura and physical stamina, many WWE fans feel that he would be a perfect fit for Vince McMahon's business model. Hence, the 34-year-old has been speculated to appear in WWE for years. But that never materialized.
Once discussing WWE in 2016 the UFC legend came up with a pretty offensive tweet. It was later countered by the company's current Undisputed Universal Champion Roman Reigns. The Tribal Chief asked him to "shut up" with a savage reply.
Your the size of my leg. Shut up. https://t.co/fBVEdf8hE1

— Roman Reigns (@WWERomanReigns) August 7, 2016
Not only Roman Reigns, but former WWE wrestler Chris Jericho also stood up against the harsh tweet. However, it remains to be seen if that heated Twitter war will brought up if and when McGregor decides to show up in WWE.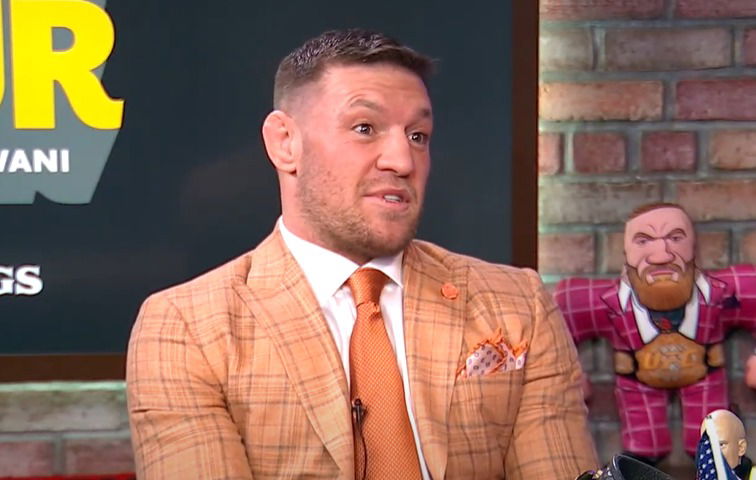 McGregor may have some unfinished business in UFC before he decides to jump over to pro wrestling. But since it is WWE, anything can happen at any time, and we must be ready for some surprises in the coming months.
Do you want Conor McGregor to appear at WrestleMania 39? Let us know in the comments.
The post Paul Heyman Warns Former UFC Champion of Getting "Smashed" if He Dares to Mess With Roman Reigns at WrestleMania 39 appeared first on EssentiallySports.