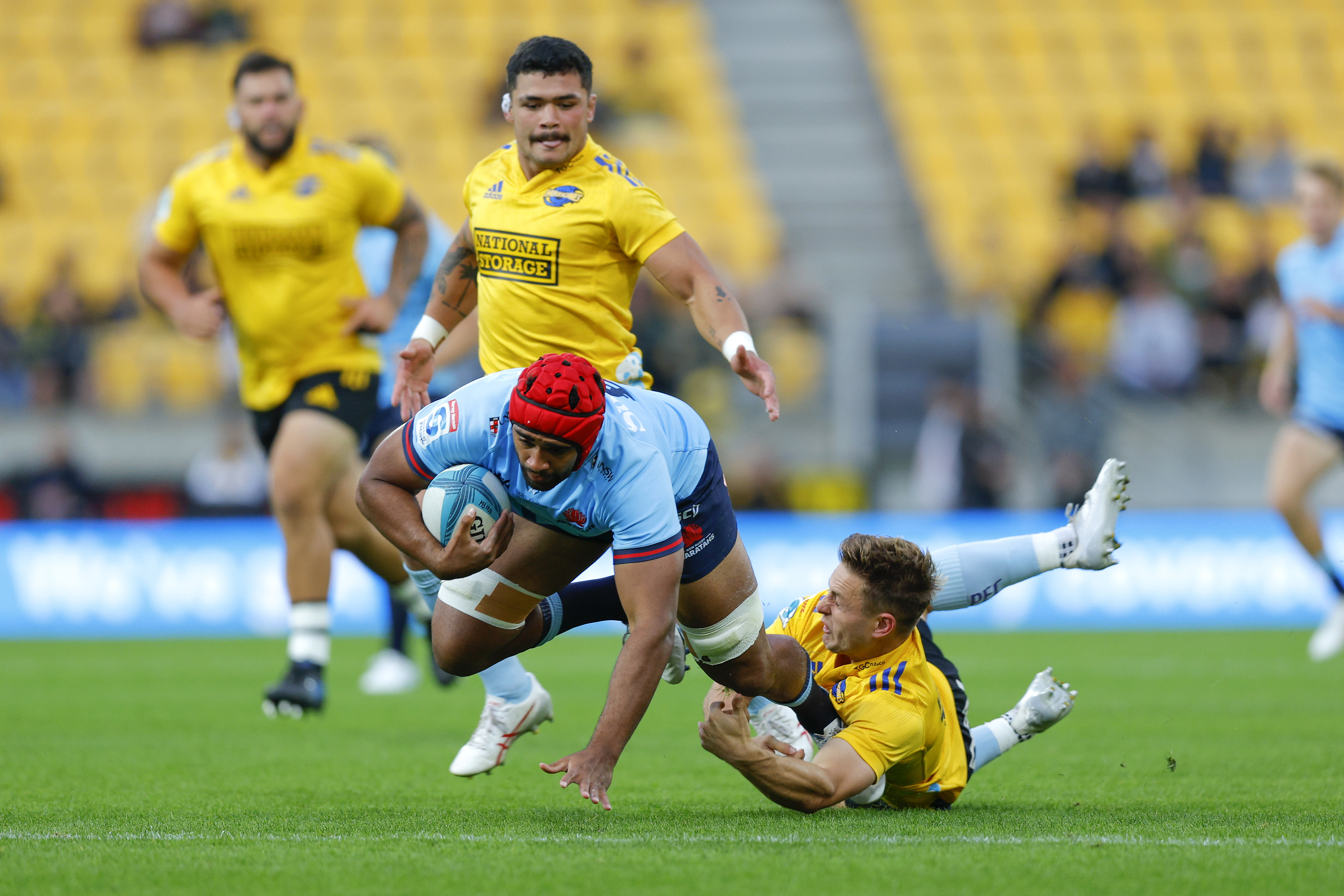 If there were any doubts Langi Gleeson should be in the Wallabies squad, he put those to bed tonight.
Even though the Waratahs walked away from Wellington's iconic Cake Tin as the losers, there were some stand-out individual performances.
Among those was Gleeson, who at just 21 years old has three international caps to his name.
Gleeson got his moment in the son late in the 34-17 loss, intercepting a pass before running half the length of the field to score under the posts.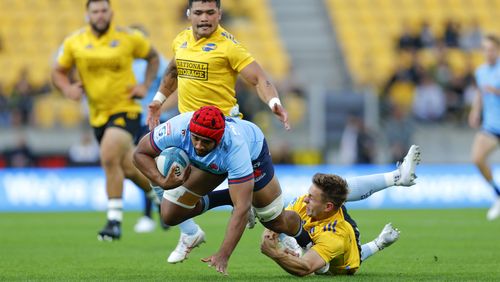 Ben Donaldson's missed conversion directly out in front capped off an up-and-down performance from the visitors.
Gleeson's efforts drew praise from former All Blacks star Justin Marshall, declaring the young gun should be the top of Wallabies coach Eddie Jones' list.
"Right from the opening exchanges, Langi Gleeson has been simply outstanding," said Marshall.
"If there's one shining light to come out of this evening, it has been his performance.
"Yes, he picks it off. Yes, he shoots out of line. But when you do it, you execute, and he did that absolutely perfectly.
"I can tell you what, if there's one person that will get something out of this performance for the evening from the Waratahs, it'll the Australian coach Eddie Jones.
"He'll have an eye on this chap in the red headgear."
Former Toulon and Western Force player Ben Castle echoed that sentiment.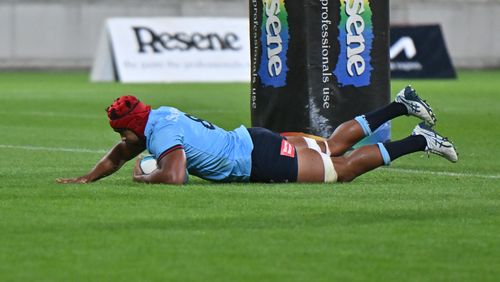 "He's been outstanding, hasn't he," said Castle.
"With his ball carry and his defence, he's everywhere."
Marshall added, "If you're looking for that x-factor and that point of difference – and Eddie Jones is pretty good at spotting that – that guy must be on his radar, big time."