Ronda Rousey was one of the best female athletes in Judo in the United States. She did great winning many world championships and open tournaments across the world. Rousey even won a bronze at the Olympics. She could have continued as a judoka, but destiny had something else for her. 'Rowdy' developed an interest in MMA. In her memoir, 'My Fight/ Your Fight', Rousey remembered the first time she watched women fight in an MMA cage. 'The Arm Collector' remembered how watching her male training mates in awe of the woman MMA fighters surprised her and sparked a love for MMA in her mind.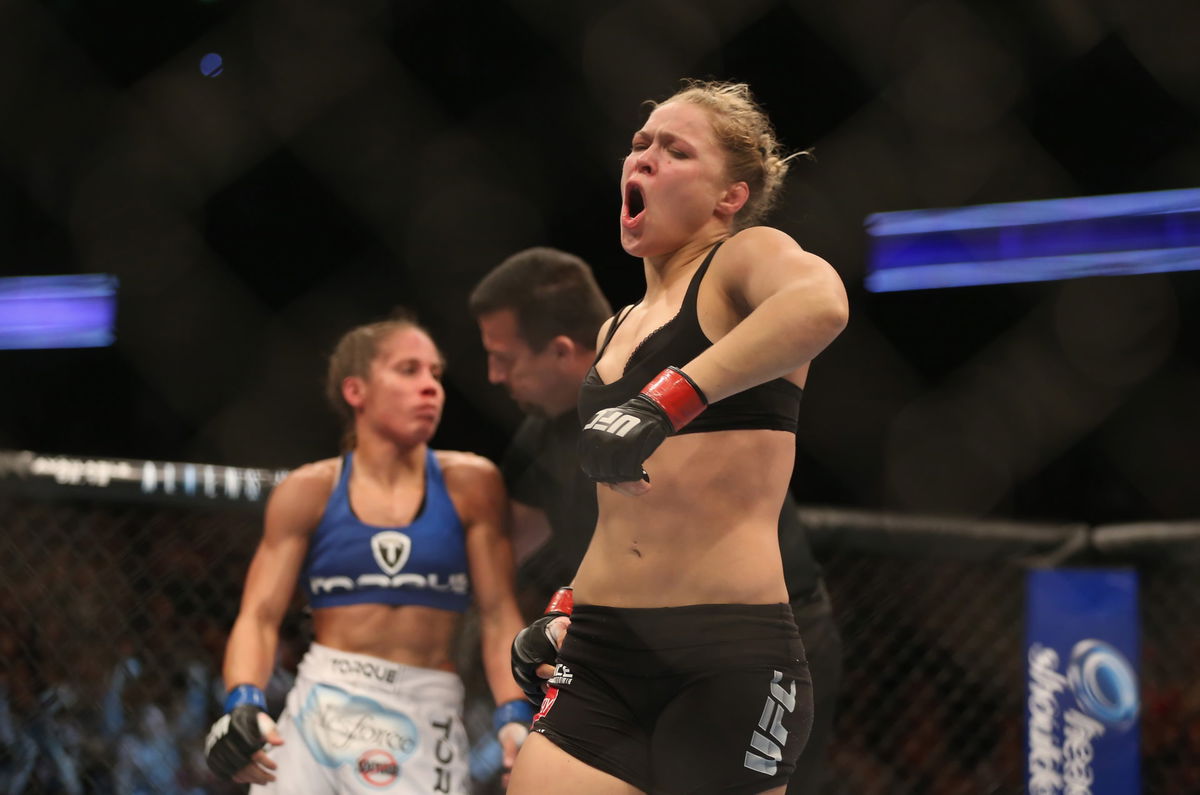 The California born was preparing for the Beijing Olympics when she first saw two woman athletes fighting in an MMA bout. She remembered how the way people looked at those fighters was different from how people looked at the MMA ring girls. This was the kind of respect Rousey had never gotten from her training mates, but she wanted it.
Ronda Rousey's first brush with MMA
'Rowdy' was preparing to change the color of her medal at the Olympics when she first found Women's MMA. She was to remain focussed on preparations for her Judo tournament, but the first brush with MMA left a lasting impression on her mind.
Rousey mentioned in her memoir the incident that pushed her towards MMA. She wrote, " The undercard fights were on. They were fun to watch, but unmemorable. Then Gina Carano and Julie Kedzie entered the cage. I was stunned; I didn't even know women fought in MMA. When the fight came on, the entire room went quiet. I leaned in toward the TV. It was an all-out brawl. The house was going wild. I watched their every move. I kept seeing all the mistakes the girls were making, all their lost opportunities, and I knew, even then, even though I had never done MMA, that I could beat both of them."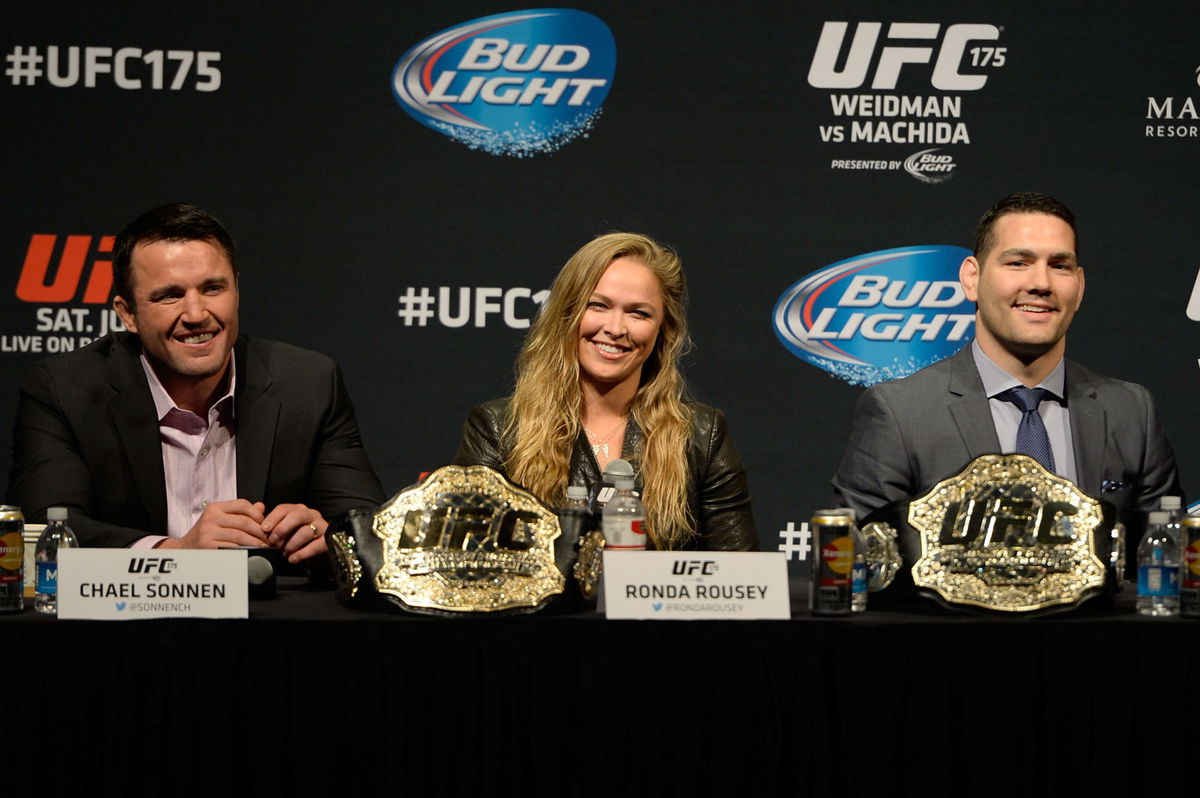 While Rousey made mental notes of what could be done better in the fight and thought she had it in her to beat the MMA fighters; it was the way her male colleagues felt about the female MMA fighters that grabbed her imagination. She further added, "When the guys were talking about the female fighters, they talked about their physical appearance with a level of admiration."
Read More: It Was Just T***ies and Passports Everywhere": Years Ago, Ronda Rousey Described the "Chaos" During Weigh-Ins at European Circuit Tournaments
Talking further on the subject, she added, "The look I saw on their faces was respect. I had never gotten that kind of reaction from these guys; guys whom I trained with and sweated with every single day."
Ronda Rousey would love to fight Gina Carano even today
While Gina Carano was the first woman Rousey saw winning an MMA fight; even today she has huge respect for the fighter. She wants to see her in the cage. She has immense respect for what the 40-year-old has done. In a podcast with Kurt Angle, Rousey expressed how an opportunity to fight Gina Carano could bring her back into the MMA scene even today.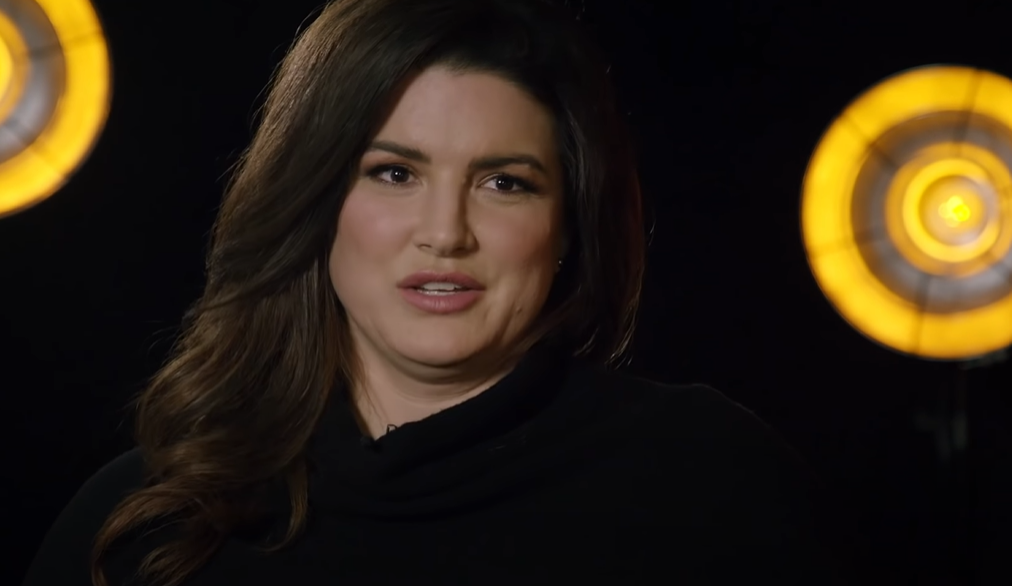 Interestingly, in 2014 there was a possibility of Rousey fighting Carano. Unfortunately, the match-up didn't work out. Gina Carano herself looked interested in coming back from an unannounced retirement to fight Ronda Rousey. Do you think the UFC should let the two pioneer women fight? Let us know.
Watch This Story: USA Judo ran out of money as Ronda Rousey unexpectedly broke their corrupt system during her rookie days
The post Years Before Calling Out Her Idol Gina Carano, Ronda Rousey Narrated First-Ever WMMA Fight Experience With Carano in "An All-Out Brawl": "I Didn't Know Women Fought in MMA" appeared first on EssentiallySports.