UFC commentator Joe Rogan is no stranger to the flashing lights and attention that comes with being a celebrity. The 55-year-old, through hosting one of the biggest podcasts on the internet, along with his successful career as a UFC commentator, has proven himself to be one of the most influential figures of the current generation. But despite his massive success in these fields, it is Rogan's role as a stand-up comedian that has apparently contributed to most of the interesting stories that he narrates on his podcast.
During episode 1957 of JRE, the former host of Fear Factor recalled one such incident that occurred during one of his comedy shows. Speaking to his guest Shane Gillis, Rogan narrated the story of a bizarre fan request that had left him flabbergasted upon hearing it.
Joe Rogan recalls fan request that left him dumbfounded
While watching a clip of an NBA athlete who happened to pick up one of his opponents and walk off during a scuffle, The JRE host was reminded of a peculiar request he once received from a fan.
The stand-up comedian recalled how, after wrapping up a show, a particular fan came up to him and asked for a picture. Now you would wonder if that isn't a normal occurrence for an individual of Rogan's stature and what really was weird about it? As he revealed, the photo request also came with a rather bizarre wish from the fan.
"I was doing pictures with fans once after a show. This fu****g big dude with like a weird mustache. He wanted to take a picture and goes 'could I carry you in the picture?'" recalled Rogan.
Quite a weird request, considering that the comedian himself probably weighs close to 200 pounds.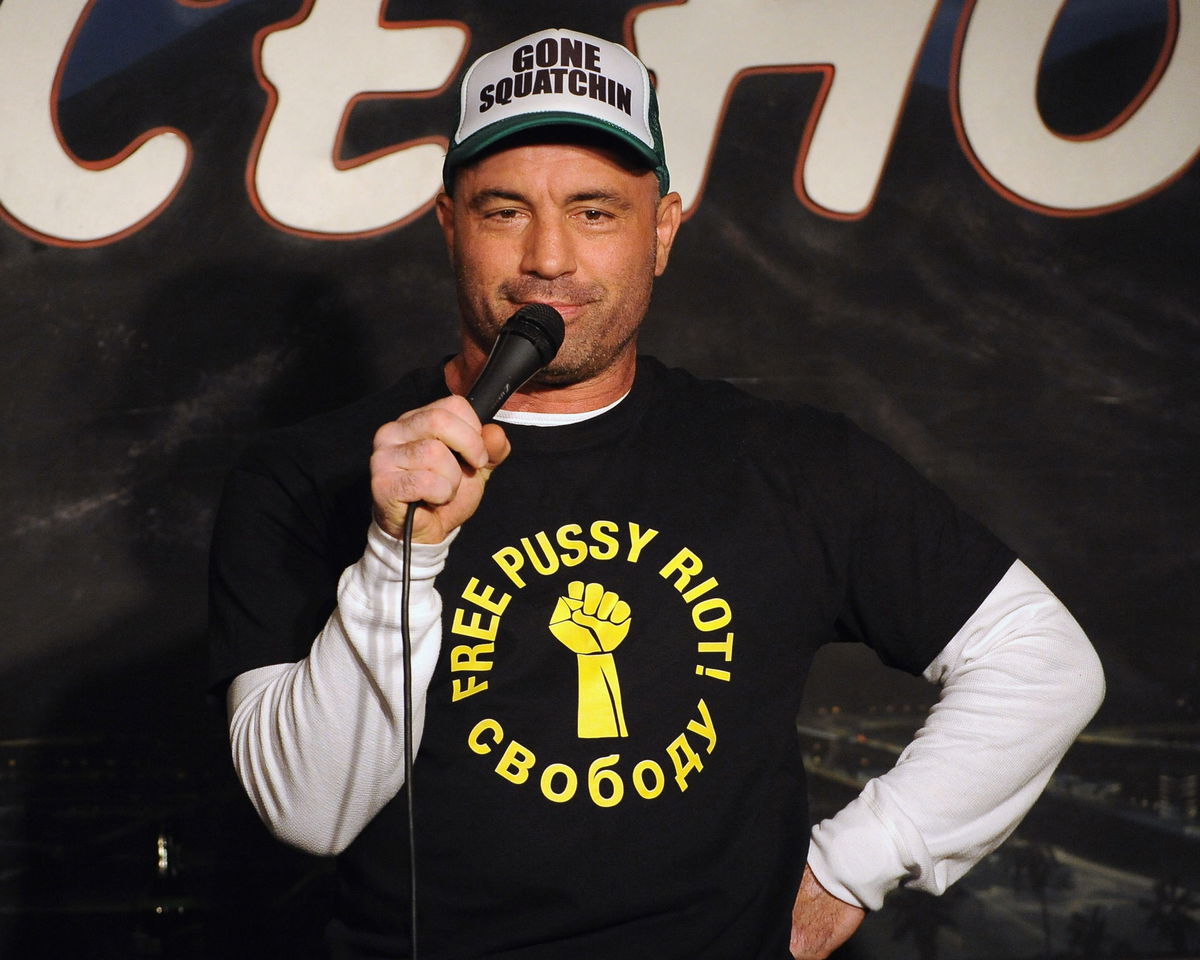 He was so taken aback that Rogan had to double-check with the fan if that was what he really wanted. "I go 'what?' I go like a baby? Is that what you are saying?"
Rogan claims the fan was plain weird and probably meant no disrespect
Now, seeing himself in a situation like this would probably mean that he would find it rather disrespectful for someone to carry him for a picture. But the 55-year-old claimed that it was definitely not the case with this particular man.
"He wasn't [being disrespectful] he really wanted to carry me in the picture. Something off about this dude. I think he was just like real weird and big and he wanted to carry me." explained Rogan.
Read More: "The Fertitta's and Dana Why They Brought In…": Joe Rogan's Opinion – "MMA Really Shouldn't Have Gloves On" – Disputed by UFC Hall of Famer
Now, this was quite a revelation by the veteran commentator. Although his podcasts have been nothing short of a gold mine when it comes to interesting and mind-boggling stories; this was probably one of those which even left his listeners scratching their heads.
If you want to give listen to similar stories from his life, take a look at the latest episode of JRE on Spotify.
Watch This Story: Joe Rogan on 62-year-old Jean-Claude Van Damme's insane physical attributes
The post "He Really Wanted to Carry Me": Uncomfortable Joe Rogan Recalls a Bizarre Request He Received From a "Big Dude" appeared first on EssentiallySports.