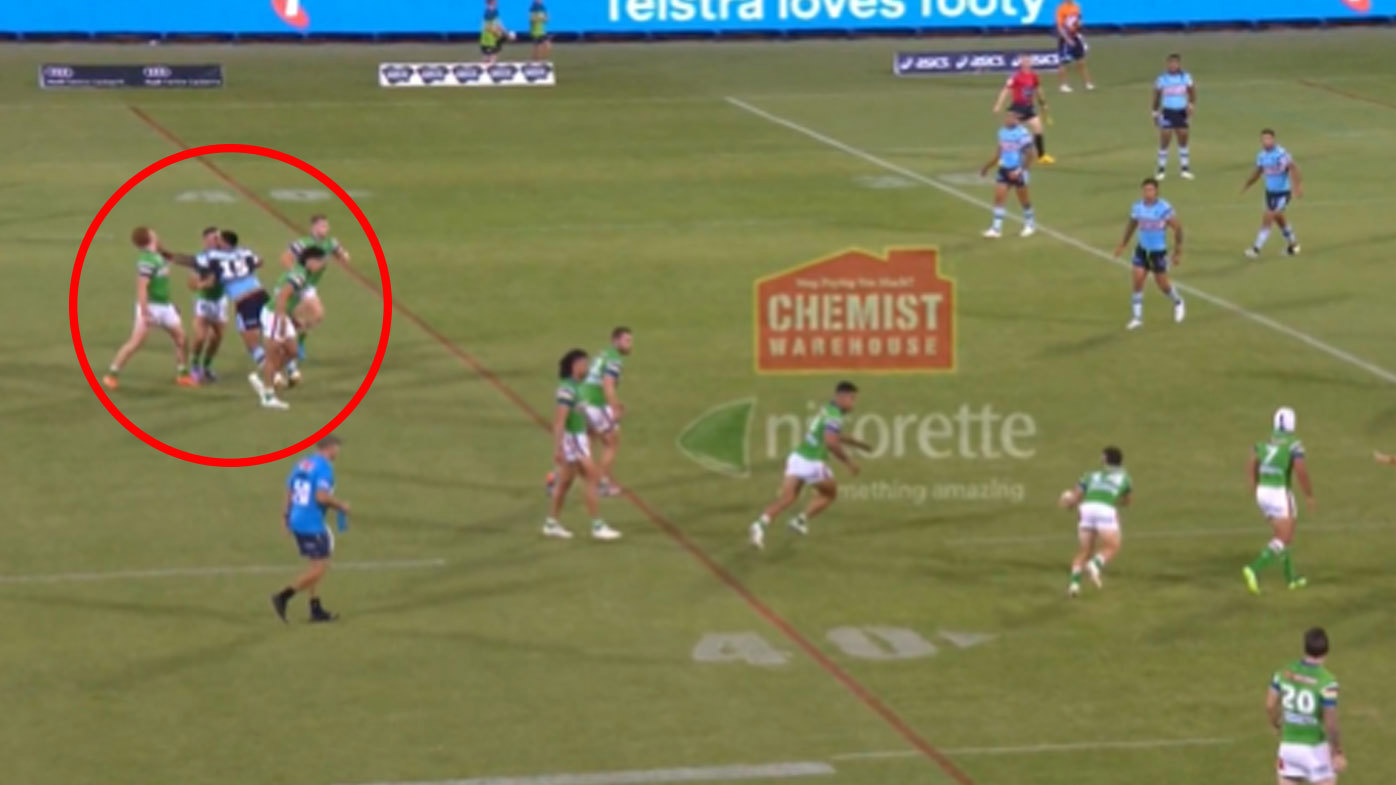 Both coaches have reflected on Royce Hunt's controversial sin bin in the second half.
Cronulla coach Craig Fitzgibbon said the incident could have been avoided had play been stopped after the first infringement, however he made no excuses for Hunt's actions thereafter.
"You can't just hold onto someone from the back of a scrum and push them over but you can't do what Royce did [either]," he said post-match.
"It should have been picked up by someone before Royce retaliated but Royce shouldn't have retaliated like that and especially not while we were defending our goal line. So, Royce will get a lesson in that.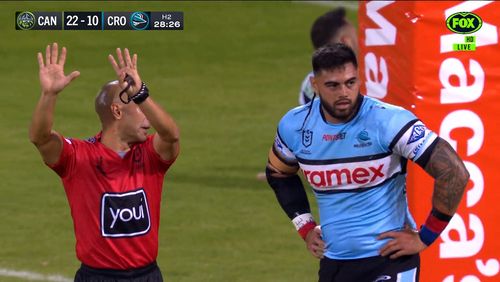 "But you can't do that. You can't hold someone back from a scrum, push them over and then get away Scot-free with nothing when we lose Royce for 10 minutes. But Royce got it wrong."
Meanwhile, Canberra coach Ricky Stuart admitted that Corey Horsburgh's baiting of Hunt could have had an adverse effect on the team.
"Corey Horsburgh is a very emotional kid and I've got the same sort of personality and I understand Corey really well," he told the media.
"His personality can let you down on the field, I know it let me down as a player over the years, and Corey is working really hard at controlling his emotions.
"I think he's maturing and developing into a player that understands what his emotions can do to his game but they can also help his game too…"
"He's got his little bit of niggles but Corey's a great player to be on the field with," captain Elliott Whitehead added.
"You know he can ball play and he knows when to tuck it up his sleeve and run hard and I think he showed tonight what he can do with the ball both in offence and defence…"