Anyone who knows Simone Arianne Biles knows that the gymnast didn't have an easy start to her childhood. The rough situation at home led Biles and her siblings to be uncared for at an early age. Eventually, this resulted in them being separated from their biological mother and put in foster care. The fear that came after being taken away from their parent to an unfamiliar environment resulted in Simone Biles growing protective of whatever family she had left, a.k.a. her siblings.
Simone Biles also had to step up and act more mature than is expected of someone at a young age, to take care of her younger sister Adria. In one of their interviews, Simone, Adria, and their adoptive mother, Neillie, once opened up about those dark days.
Little Simone Biles acted like a mother to baby Adria
In the third episode of the docuseries Simone v/s herself, the three ladies of the Biles family opened up about the sisters' childhood days and bond. Talking about what went on in her mind, the Gymnastics Queen said, "I wanted to take care of Adria, obviously, 'cause she was the baby. And I just felt like I needed to look out for her because if the family doesn't look out for you, then who is going to."
Shedding light on their bond, Nellie added, "She really was nurturing and mothering to Adria. They had a very close bond and to this day, that bond is still there." Adria, too, shared how she felt. She said, "Growing up I was like 'Oh my God, she is so bossy.' But now I know it's like she was trying to protect me."
Read More: Ahead of the Wedding, Simone Biles's Sister Takes a Dig at Her for "Lying" With Millions
Though their lives didn't start with a silver spoon, little Simone and Adria found a loving family and a permanent home when their grandfather Ron and his wife Nellie adopted them. While they've grown up into healthy successful adults, some of their childhood traumas haunt them to date.
Dog-lover Biles hates cats
One might wonder how childhood trauma from an unstable home can make a person hate an animal. Well in Simone's case, cats were a part of the little memory she has of living with her biological mother. Further, in the above-mentioned episode, Biles recalled how she used to be starving while her mother fed a stray cat.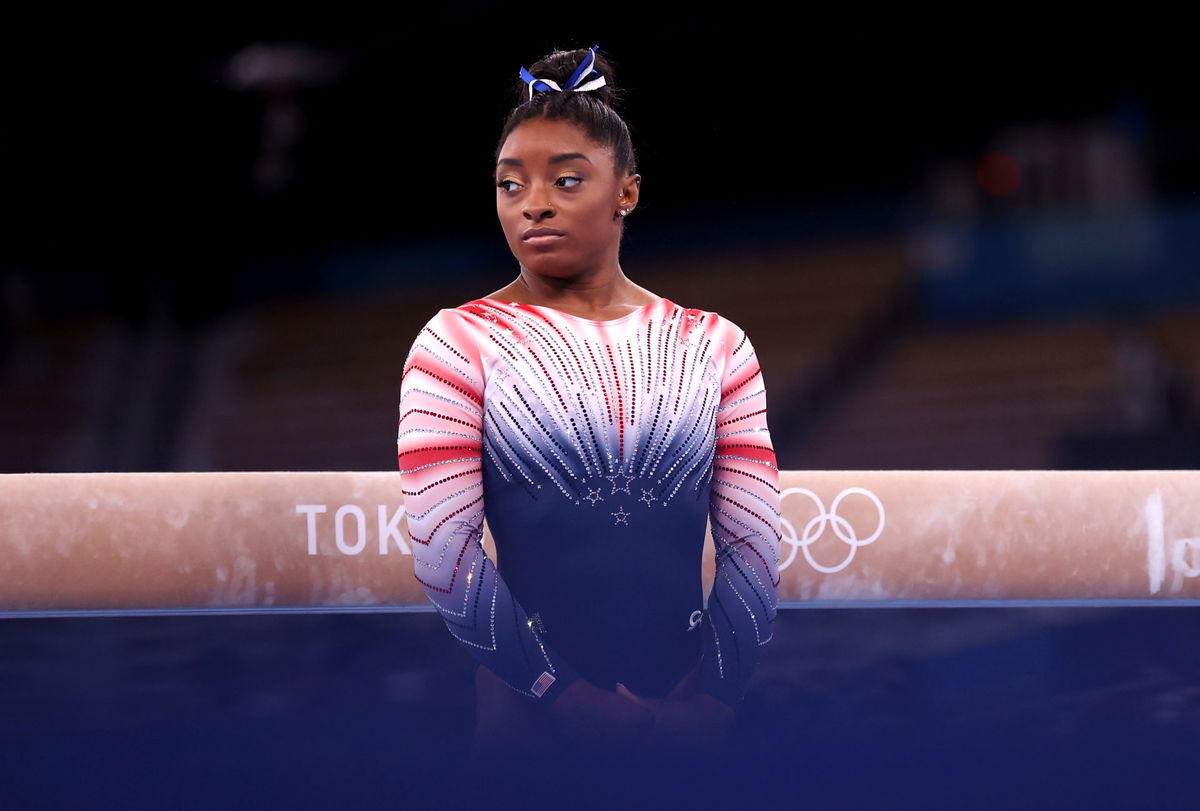 Enraged by the memory, Biles said, "she'd feed the cats and I'm like, 'Where the he*k is my food?' So, I think that's where it stemmed from… why I don't like cats." Looking at her mother feeding a cat while young Simone and her siblings were famished made the little girl develop a permanent distaste towards the animal.
Watch This Story: Gymnastics GOAT Simone Biles Teases Her Wedding Update On Instagram
Fortunately for them, their lives have been progressively improving ever since they were adopted. While the fear of being separated no longer looms over their heads, the two sisters as now closer than ever.
The post "Was Nurturing and Mothering": Biological Mother's Absence Pushed Simone Biles To Take a Huge Responsibility at a Very Young Age appeared first on EssentiallySports.